Love Island's Bria and Andy on Reconnecting with Their Ex-Villas and More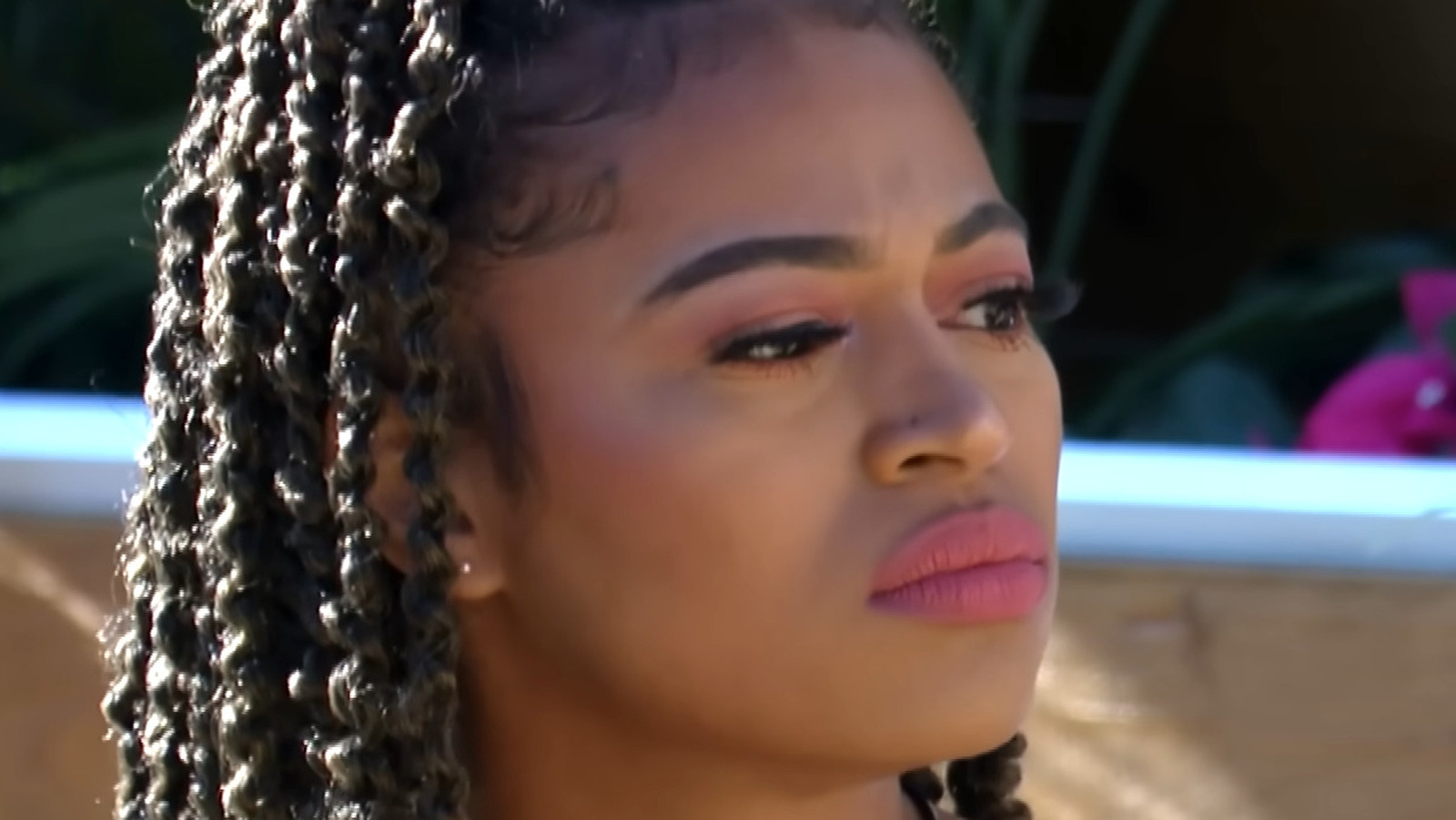 Speaking of girls, Bria, Deb [Chubb] emphasized that they saved the girl who deserves a fair shot at love. What's your reaction to that?
Bria: My reaction was: "Hmm?" I didn't make a face at the time, but inside I was definitely thinking, "Hmm." Mady [McLanahan] was there an extra week before me so i think she had extra time for everyone to make the connection she wanted to make. She mentioned that she moves slower than what was perhaps considered normal around the mansion.
I had a really quick turn. I tried it with Timmy [Pandolfi] and then Jeff [Christian Jr.] came in, but I still wanted to see if things worked out with Timmy. It didn't. Then I had a day where I was feeling down and sad and the next day I was like, 'Okay Jeff, where are you? Let's try to connect." I felt like we had an attraction, we had some similarities. My turnaround was really quick and I was able to walk at that pace and I felt like I didn't have the opportunity to continue those connections.
Sarah Hyland surprisingly appeared to direct this elimination. What is going through your mind as you go through this process?
andy: I was the very first guy to go out on day one, so went downstairs and saw Sarah Hyland – first of all, super cool, [I was a] big "Modern Family" fan at the time. She was a phenomenal hostess and [we were] chat with her back and forth and get to know her a bit. She's a phenomenal host for Love Island and a great ambassador for all that Love Island is all about.
Love this. Bria, is there anything to add?
BriaMission: My first impression… I hadn't met her except the night I was eliminated. It was a bittersweet moment for me to meet her. I said, "I'm glad to see you. I've always wanted to see you in person." This makes your Love Island experience feel super real when you see the host. But I definitely thought, "Oh shit" in the back of my mind.
https://www.thelist.com/959414/love-islands-bria-and-andy-on-connecting-with-their-villa-exes-and-more-exclusive-interview/ Love Island's Bria and Andy on Reconnecting with Their Ex-Villas and More