Man accused of stabbing and setting fire to pastor who helped him
A pastor was allegedly stabbed and set on fire by a parishioner who was counseling them. Her body was found by her distraught husband and daughter.
Rev. Marita Harrell was helping 27-year-old Christopher Griggs with mentoring and support when he turned on her and attacked her with a large kitchen knife, according to police, before burning her.
The 57-year-old pastor, mother of two, worked at Connections @ Metropolitan Church in Atlanta, Georgia. The DeKalb County Police Department said Griggs killed Harrell at his home on the 1300 block of Panola Road on May 18, then dumped her body in a van on the 1600 block of Coffee Road and started a fire to destroy the evidence. Officers arrested Griggs Thursday on suspicion of murder and arson.
Harrell's husband Antonio Harrell, to whom she was married for more than 27 years, and the couple's eldest daughter Marae Harrell went to look for her when she failed to return home after her Wednesday night appointment. They tracked her phone to her location, where they made the horrifying discovery. Marae Harrell fought back tears as she told Fox 5 News: "I saw her there. And I still expected her to wake up and open her eyes."
Antonio Harrell told the news channel the family was concerned about some of the concerned men the pastor felt called to help. He said: "That was a point of contention between the two of us. We all. We begged them to be careful, especially with this gentleman. He called a few weeks ago. She told me, 'Antonio, God has placed these people on my path, and I cannot turn away from them.'" The couple's youngest daughter, Alyse, paid tribute to her mother, adding, She is simply the best person I've ever met and I'm so lucky to have had her if she had been my mother."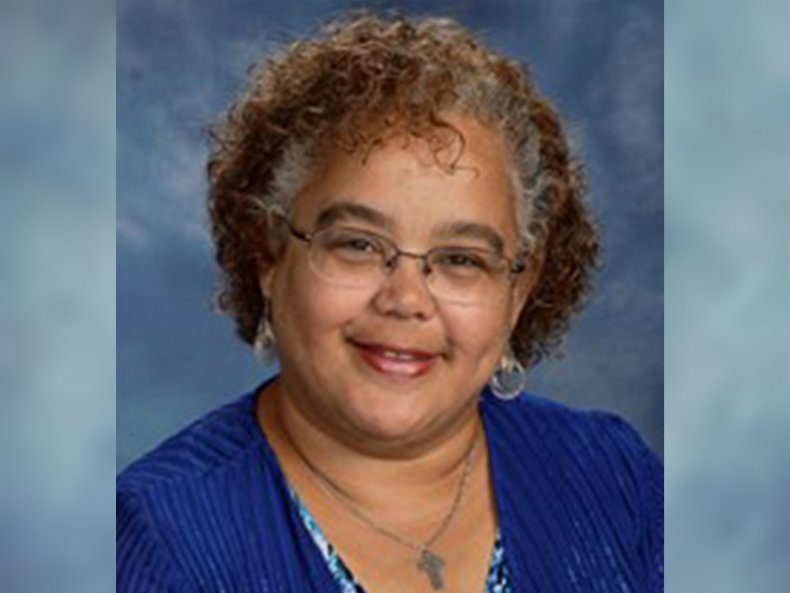 Bishop Sue Haupert-Johnson of the North Georgia Conference of the United Methodist Church said: "I have been heartbroken to learn of the death of the Rev. Marita Harrell at the hand of a person she was helping. Marita was a friend and a shining light among us. I pray for her family, her church and all who loved her. I am grateful that the Lord whom she so well represented was with her in all things and escorted her to her eternal home. May his spirit comfort those of us left behind."
Griggs is currently being held without bail at the DeKalb County Jail. He appeared before a DeKalb County judge Saturday during a virtual hearing to hear that he was charged with first-degree murder on one count and one count of first-degree arson. He is scheduled to have a hearing before a Superior Court judge next month.
news week has contacted the DeKalb County Police Department for more information.
https://www.newsweek.com/marita-harrell-pastor-murder-fire-georgia-1708996 Man accused of stabbing and setting fire to pastor who helped him