Man preparing for zombie apocalypse stole Border Patrol weapons: prosecutors
A man goes on trial Monday accused of stealing a Border Patrol gun and ammunition to prepare for a zombie apocalypse.
Austin Giger, 30, of Tigard, Oregon, crossed the border into Canada before breaking into a U.S. border post. When he was caught loading weapons and ammunition, he claimed to be a Border Patrol agent, but later said he was a civilian and was preparing for a zombie apocalypse, according to the criminal complaint filed by prosecutors.
He is charged with illegal possession of ammunition and theft of government property and is scheduled to appear in federal court in Seattle on Monday.
Giger had walked through the front doors of the border post and began searching rooms looking for weapons. He allegedly took two ballistic vests worth $3,000 each, a radio worth $5,000, a Border Patrol jacket worth $200, ammunition worth $20, pepper spray worth $20 -dollars and a $30 ammunition magazine.
A Border Patrol agent at a post near Lynden, Washington, responded to an alarm in an office around 1 a.m. Aug. 28 and found Giger wearing a Customs and Border Protection (CBP) jacket, a name tag and body armor, according to court documents viewed by Koin 6 News in Washington.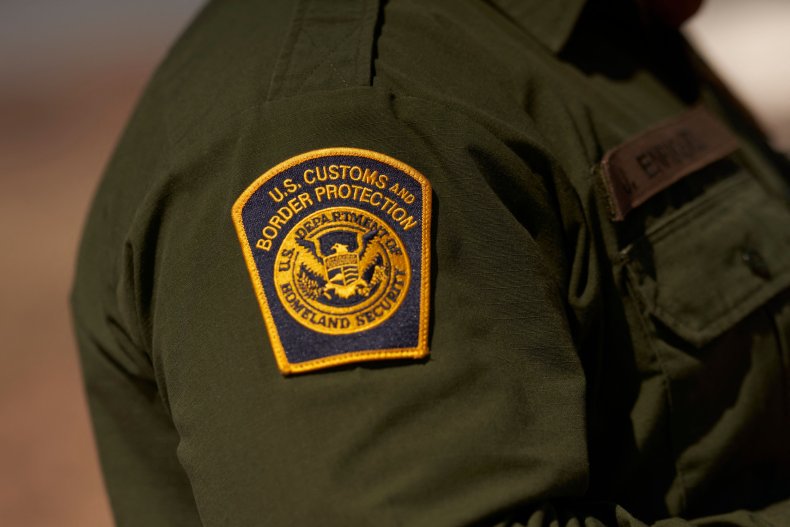 When asked what he was doing, he told officers he had just finished his job as a border patrol agent and pointed to the stolen vest.
He claimed to be a Border Patrol agent until an agent checked his Oregon ID and confirmed he was not an employee.
His equipment included .223 caliber ammunition and an M-4 ammunition magazine.
Giger was arrested at the border guard office and taken to prison.
"On the way to prison, Giger stated that he entered Canada through the forest near Sumas and was in Canada for most of the day," court documents say. "Giger stated that he then crossed the border south into the United States at the port of entry."
Border Patrol officials noted that the defendant had an extensive criminal record — including felony convictions — in Oregon and had been on probation since early April. The Washington County Circuit Court in Oregon had previously charged him with unlawful use of a vehicle, second-degree burglary and two counts of first-degree criminal coercion.
"Giger stated that he entered through a door of the building and began taking items he needed for his protection. Giger stated that he believed he was in a zombie apocalypse," Homeland Security Investigations Special Agent Jesse Miller wrote in a criminal complaint filed in court.
The U.S. Attorney's Office requested that Giger be held in custody pending trial, and a detention hearing is scheduled for next Monday, October 2nd.