Man strangles woman less than 72 hours after being released from prison – police
A newly released prisoner allegedly killed a mother on a city bus in Phoenix, Arizona, just 72 hours after he was released from prison, investigators say.
Additionally, reports suggested Joshua Bagley was released by officials only because of "a litany of mistakes and misunderstandings," according to local news station ABC 15.
Bagley was incarcerated in the Maricopa County Jail in Arizona but was released on the morning of May 3rd. Less than three days later, on May 6, Phoenix police allege he strangled a 41-year-old mother who was riding on a bus in the city. Bagley fled the scene and was still at large on May 10.
The 26-year-old was arrested twice by two different Arizona police departments in April. However, ABC 15 reported that Bagley was never held for more than 72 hours despite having an active arrest warrant against him at first instance, and he told officers about the same extradition order the second time around.
The arrest warrant was reportedly issued by the Lake Havasu City Police Department. The first time Bagley was arrested in April was by the Mesa Police Department, who arrested him on the warrant that should have extradited him to Mohave County, the report said.
According to ABC 15, Mesa police informed Lake Havasu City police that Bagley was in custody, and Lake Havasu City police agreed that they wanted his extradition. But the Mohave County Sheriff's Office reportedly never picked up Bagley and didn't tell Lake Havasu City Police Department that the process was ongoing.
When asked by ABC 15 why none of those actions had been taken, a spokesman for the Mohave County Sheriff's Department said they needed time to investigate the matter.
The second time Bagley was arrested was in late April – just a week before the alleged murder. This time he allegedly threw a crystal meth pipe out of a car window when he was pulled over by the Goodyear Police Department in a stolen vehicle with a stolen license plate.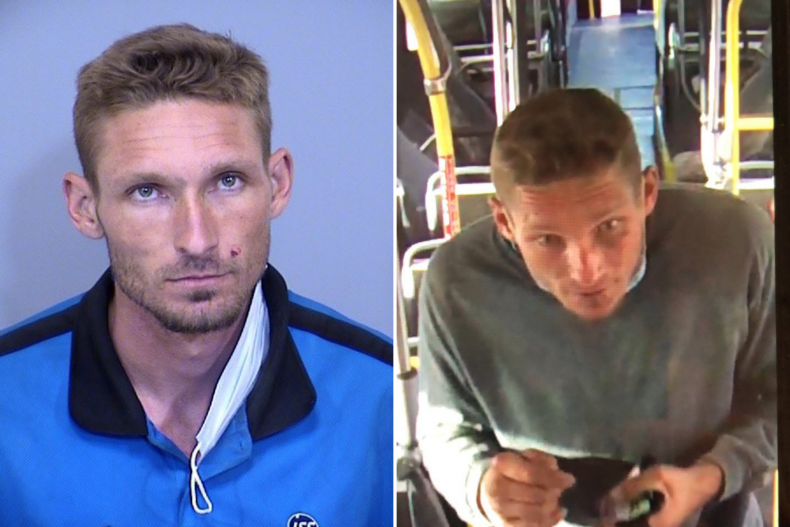 Bagley was charged with three felonies and five misdemeanors in the Maricopa County Jail. But Bagley was eventually released without posting any of the $750 bond, despite mentioning to the judge that there might be a "schedule conflict" because he was likely to be extradited on a case in Mohave Country.
Maricopa County prosecutors chose not to charge the case immediately, according to ABC 15, instead sending it back to the Goodyear Police Department for further investigation, paving the way for Bagley's release.
Due to the mix-up during the first attempt at extradition, the arrest warrant was actually no longer active, the report said, and was automatically classified as a "prisoner". The warrant had to be refiled in Mohave Country to have it reactivated, ABC 15 said.
A new arrest warrant with extradition was reportedly issued around 9:30pm on May 3 in Mohave Superior Court. But Bagley had already left the prison by 11:00 am
news week has reached out to the Mohave County Sheriff's Office and the Phoenix Police Department for comment.
https://www.newsweek.com/man-released-jail-bus-killing-72-hours-phoenix-1705268 Man strangles woman less than 72 hours after being released from prison – police