Man suspected of kidnapping California family has history of theft: police
Central California police searching for a kidnapped family of four say the suspect has a previous robbery conviction and was likely motivated by financial gain.
Officials with the Merced County Sheriff's Office played surveillance video of suspect Jesus Manuel Salgado, who allegedly kidnapped the family, including an 8-month-old, at gunpoint, during a news conference Wednesday. Merced County Sheriff Vernon Warnke told reporters that law enforcement is "leaving no stone unturned" in locating the family and hopes Salgado will cooperate.
Police began searching Monday for 8-month-old Aroohi Dheri, her parents Jasleen Kaur, 27, and Jasdeep Singh, 36, and uncle Amandeep Singh, 39. Firefighters were called to put out the fire in a 2020 Dodge Ram truck in Winton, a rural part of Merced County that Fox subsidiary KMPH said would later be owned by Amandeep Singh.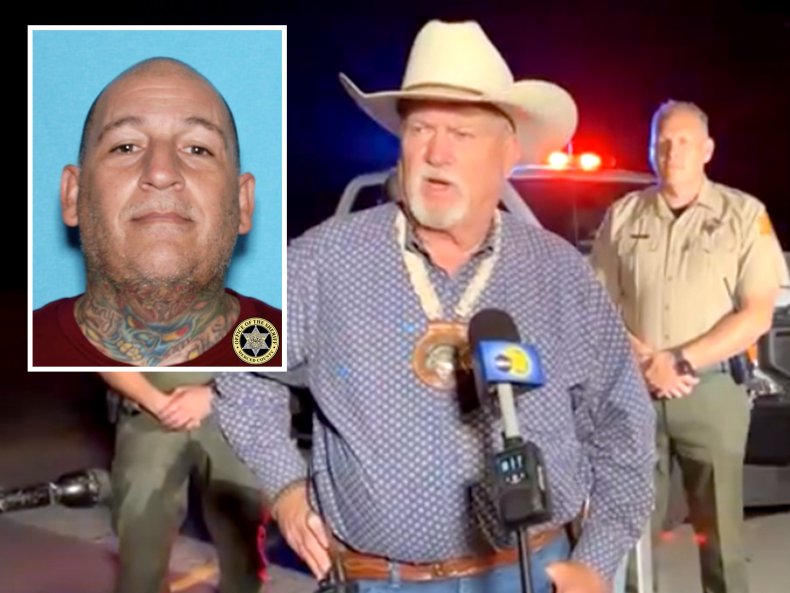 Warnke said Salgado attempted suicide before being taken into custody Tuesday. Salgado, 48, is currently being sedated at a medical facility and police were unable to question him, according to Warnke.
While authorities currently have no motive for the kidnapping, Warnke added that Salgado was convicted of robbery in 2005.
"It's almost always financial," Warnke said.
The Merced Police Department said in a Facebook post Tuesday that investigators learned that one of the victim's ATM cards was used at a bank in the nearby town of Atwater. Investigators obtained a surveillance photo of a man using the card who resembled the suspect in the kidnapping video, police said. Salgado was identified as a "person of interest" later that day.
Undersheriff Corey Gibson said during the press conference that he had put all of his detectives and other resources into the case. The FBI and the California Department of Justice also got involved, he said.
A relative of the kidnapped family, who identified themselves as Balwinder, described the pain of not knowing where they were and asked the public to provide more information, according to Reuters.
"We are devastated, we are shocked, we are dying at any moment without finding any clues," he said, according to Reuters.
Warnke said he believes Salgado did not act alone, although he currently has no evidence of the possibility of a second suspect. He added that "everything is on the table" as police remain focused on finding the family.
"But now we have to get this person [Salgado] into a position where we can start asking questions and hopefully get some answers," he said.
news week reached out to the Merced County Sheriff's Office for comment.
https://www.newsweek.com/man-suspected-kidnapping-california-family-has-history-theft-police-1749289 Man suspected of kidnapping California family has history of theft: police