Man used Apple AirTag to track stolen truck; Thief allegedly pulled out a gun; Owner shot dead, police say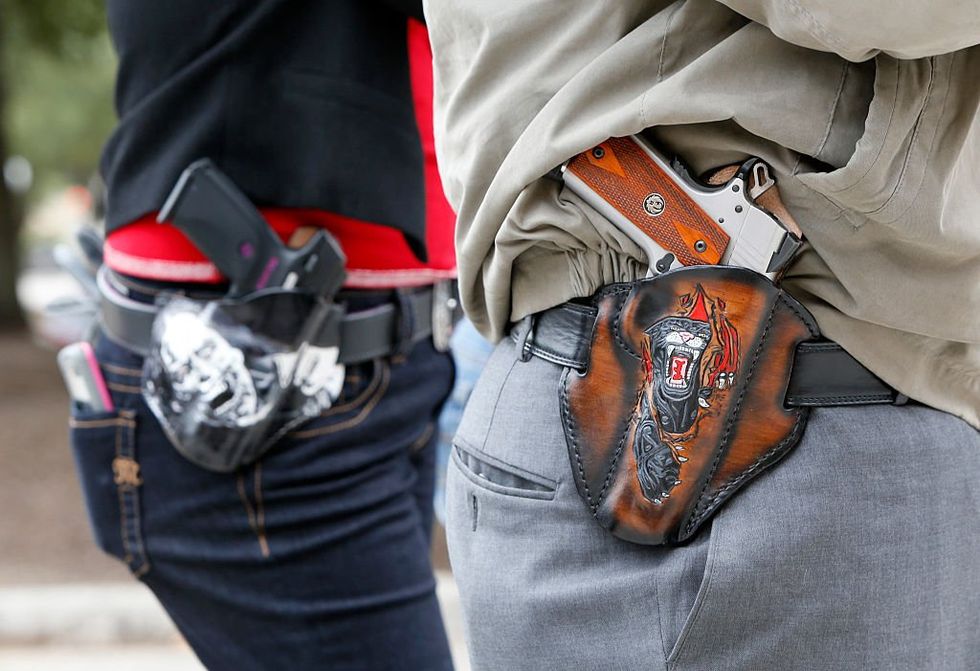 The owner of a stolen truck tracked down the thief and killed him after the thief allegedly drew a gun, police say.
"I know it's frustrating, but please don't take matters into your own hands," San Antonio Police Department public information officer Nick Soliz said in a news conference, as reported by KSAT.
"It's never certain, as you can see from this incident," Soliz also said.
The Bexar County coroner identified 44-year-old Andrew John Herrera and ruled his death a homicide. The coroner's office says Herrera died from a gunshot wound to the head, the outlet also reported.
The incident began Wednesday when Herrera reportedly stole a truck from a home in north San Antonio, KHOU reported.
The truck owner reported the theft of his vehicle to the police around 1 p.m
Unbeknownst to the thief, the truck owner and two other family members used an Apple AirTag to track the truck's location. They used the popular tracking device to locate the truck at a mall about 20 miles away in southeast San Antonio CBS News.
The three family members traveled to the mall and located the truck. A family member 'tried to contact the suspect on the side of the truck' KSAT reported.
Police say the exact details of the confrontation are unclear, but the suspect may have pulled a firearm before being shot by the man who confronted him. According to Soliz, police believe the only person who fired shots was the person who tracked down the stolen truck.
It's not clear if the shooter will be charged, KSAT reported in an update on Saturday.
What is an Apple AirTag?
An Apple AirTag is a small, coin-shaped device that can be used to track objects such as keys, wallets, backpacks, luggage, or even cars. AirTags are a little larger than half a dollar at about 0.31 inches thick and 1.26 inches in diameter.
According to Apple, since the device's launch in 2021, users have "told countless stories about how AirTag has helped reconnect them with the things they value."
Although the devices have helped to help users locate their lost items, they are also being used in nefarious ways.
The company says it has "worked closely with various security groups and law enforcement agencies" to protect itself from unwanted tracking.
"Based on our knowledge and discussions with law enforcement, incidents of AirTag abuse are rare; but any incident is one too many," the company said in a 2022 opinion.
Like Blaze News? Bypass censorship, sign up for our newsletters and get stories like this straight to your inbox. Login here!
https://www.theblaze.com/news/man-tracks-stolen-truck-with-airtag-shoots-kills-thief Man used Apple AirTag to track stolen truck; Thief allegedly pulled out a gun; Owner shot dead, police say