Man with AR-15 rifle accidentally shoots friend: police
A man in Wisconsin was allegedly fatally shot by a friend who claimed he accidentally fired while pointing an AR-15 rifle at him, police said.
Dane County Sheriff's Office (DCSO) deputies were alerted to reports of a gunshot wound in the 10000 block of Blue Mountain Avenue in Blue Mounds on Sunday, May 15.
According to CBS affiliate WISC-TV, when officers arrived at the home, they found that 19-year-old Marshall Iverson, known as Levi, had been shot and killed. According to the report, there were five other people in the house.
DCSO Sheriff Kalvin Barrett told the network that Isaiah Miller, 20, allegedly admitted to accidentally firing a bullet that killed Iverson.
According to the Gun Violence Archive, a database that collects information about shootings in the United States, 147 people were killed by gunfire in Wisconsin this year.
According to the same database, the murder was the first fatal shooting in Blue Mounds that year.
Miller was taken to a nearby hospital, where he consented to a blood test, although the results had not been reported back as of Wednesday afternoon.
He is now being held in the Dane County Jail on preliminary charges of involuntary manslaughter, handling a dangerous weapon and murder by drunken use of a firearm.
Police said the rifle was legally purchased and owned by one of the people who were in the home when the fatal shooting took place.
Barrett said not everyone who was in the home at the time of the shooting saw the fatal shot.
According to WISC-TV, Barrett said in a news conference Wednesday, May 18, that the shooting could have been avoided "with proper training and knowledge of firearms handling."
Blue Mounds Police Chief Joey Hoops said the shooting posed no major threat to the public.
He added: "Anytime you have an influx of law enforcement in a saturated area like a neighborhood that's not used to such a heavy police presence, I think it's fair to say those people are going to be concerned What's up."
A GoFundMe page was set up to help raise Iverson's funeral and memorial expenses. Since its inception on Tuesday, May 17, the campaign has raised $10,510 from a $20,000 goal.
Iverson's mother, Shelly, said in a statement shared on the fundraising page: "I love you more than anything Levi and don't know I'll be going on without you. I'm completely shattered."
news week has asked the DCSO for comment.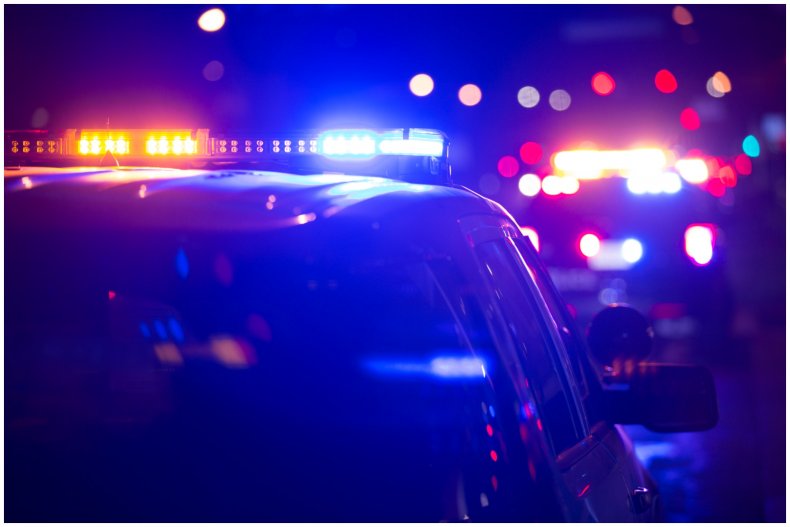 https://www.newsweek.com/man-ar15-rifle-accidentally-shoots-friend-dead-arrest-1708172 Man with AR-15 rifle accidentally shoots friend: police