Man's Response to His Girlfriend After Vacation Saying 'Biggest Green Flag'
A video of a man apparently more excited about his cat than his girlfriend after a vacation has gone viral on TikTok.
The clip was shared by @emilyyshaw and has over 764,000 views since it was first posted two days ago.
The footage shows a woman walking next to a man rolling a suitcase across a street. According to previous videos shared by the poster, he appears to be the woman's boyfriend.
In the video, the woman asks, "How do you feel about being back?" Her boyfriend replies, "Damn. I can't wait to see my cat."
A caption shared with the post reads: "The cat always comes first."
Prefer domestic animals over humans
The friend's reaction in the latest viral clip is not surprising because "Pets are part of our family life and regulators of human beings' most basic feelings and emotions." according to a November 2020 study in Animals.
The researchers found that "for most owners, their pets are very important beings, and those who develop an emotional connection with their pets experience love, joy and peace."
A Study in September 2022 Pet Behavioral Science found that "preference for companionship with animals over companionship with humans can be predicted by attitudes toward pet ownership."
The study showed that "people had similar positive feelings about their pet-human and human-human relationships." However, "people were more likely to react negatively to a human than to a pet," the study said.
The latest post isn't the first time an owner has prioritized their pet. In 2022, a Reddit user shared a post about being given an ultimatum to get rid of his cat or lose his girlfriend.
The poster said his girlfriend "gave me an ultimatum and told me it was either her or my cat. She said I had to choose and I made my choice. It's been a week since the breakup…"
"I love her [his cat Connie] and I also promised her the day I adopted her from the shelter that I would always take care of her. "I keep this promise," the user wrote at the time.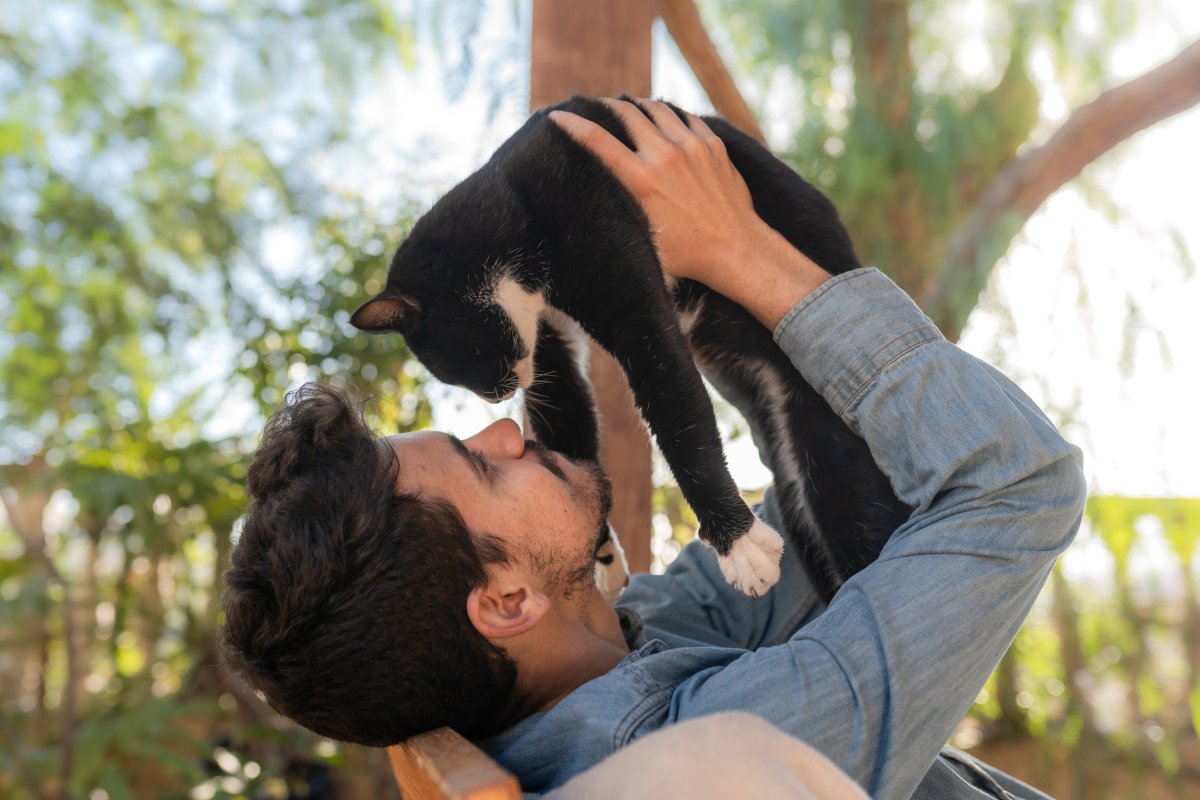 "The biggest green flag of all time"
Several TikTok users praised the friend in the viral post and said they could relate to his reaction.
Floor posted, "I want a friend like him," and Christopher McCloske wrote, "He's a keeper! The cat is waiting :D"
Claire commented that it was "the biggest green flag ever," and user 3623966821837 agreed, saying, "I can relate to that 100,000%. That's a green flag! PROTECT THIS MAN."
Suzanne Kate22 wrote: "Cat dads are the best."
Ally Jayne commented: "Me whenever I was out of the house for more than an hour."
User Marta wrote: "Me, after just walking to the grocery store."
Newsweek reached out to the original poster via TikTok for comment. This video has not been independently verified.
Do you have any funny and adorable pet stories or videos/pictures of your pet that you would like to share? Send them to life@newsweek.com with some details about your best friend and they could appear on our Pets of the Week list.
Unusual knowledge
Newsweek strives to challenge conventional wisdom and find connections in the search for common ground.
Newsweek strives to challenge conventional wisdom and find connections in the search for common ground.