Masked robbers steal more than 50 long guns, handguns from a gun store in Virginia
A group of four masked robbers stole more than 50 long guns and handguns from a gun store in Virginia, authorities said.
The burglary at the Dominion Defense store in Springfield happened between 3 and 4 a.m. Saturday, the Fairfax County Police Department said.
2 VIRGINIA PRISON ESCAPES ARE UNNOTICED 26 HOURS AFTER ESCAPE
Four suspects were seen on security footage entering the store through a small opening above the door, police said.
The thieves stole 53 firearms.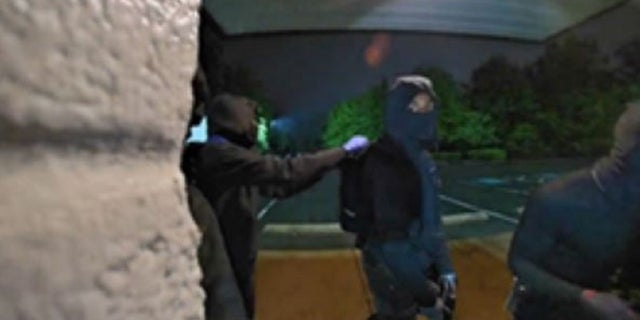 The group fled the scene in a gray Acura with no license plates. The case is being investigated by local and federal authorities.
"ATF will continue to work with our partners by offering our investigative and analytical resources to ensure the stolen firearms are recovered as quickly as possible," Tobacco, Firearms and Explosives, said.
CLICK HERE TO GET THE FOX NEWS APP
"Frequently, stolen firearms are used in a violent crime, often injuring or killing someone," he added. "As such, we urge the community to provide any additional information that will help us locate and hold all those involved in this criminal activity to account."
A $11,000 reward is being offered to help identify the four suspects.