McCarthy is not optimistic about the debt ceiling negotiations, saying "there is no movement."
House Speaker Kevin McCarthy, R-California, on Monday was not optimistic about the state of negotiations with the White House on the debt ceiling, saying "there is no movement."
"I appreciate that after 97 days, the President is finally ready for talks," the spokesman told reporters in the Capitol. "But there is no movement."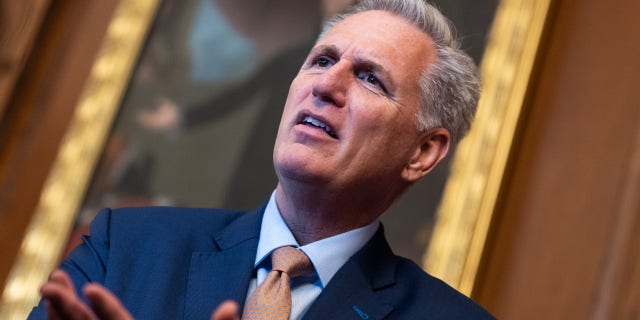 "If you look at the timeline to get something passed in the House and Senate, you have to get something done by this week, and we're nowhere near that," McCarthy added.
McCarthy says Biden won't hit debt ceiling: 'They want a default more than a deal'
The speaker said he first approached President Biden about the debt in February, and at this point staff are just passing on ideas.
When asked by a reporter if he was confident a resolution would be found by the end of the week, McCarthy replied that he wasn't based on what the White House is currently offering.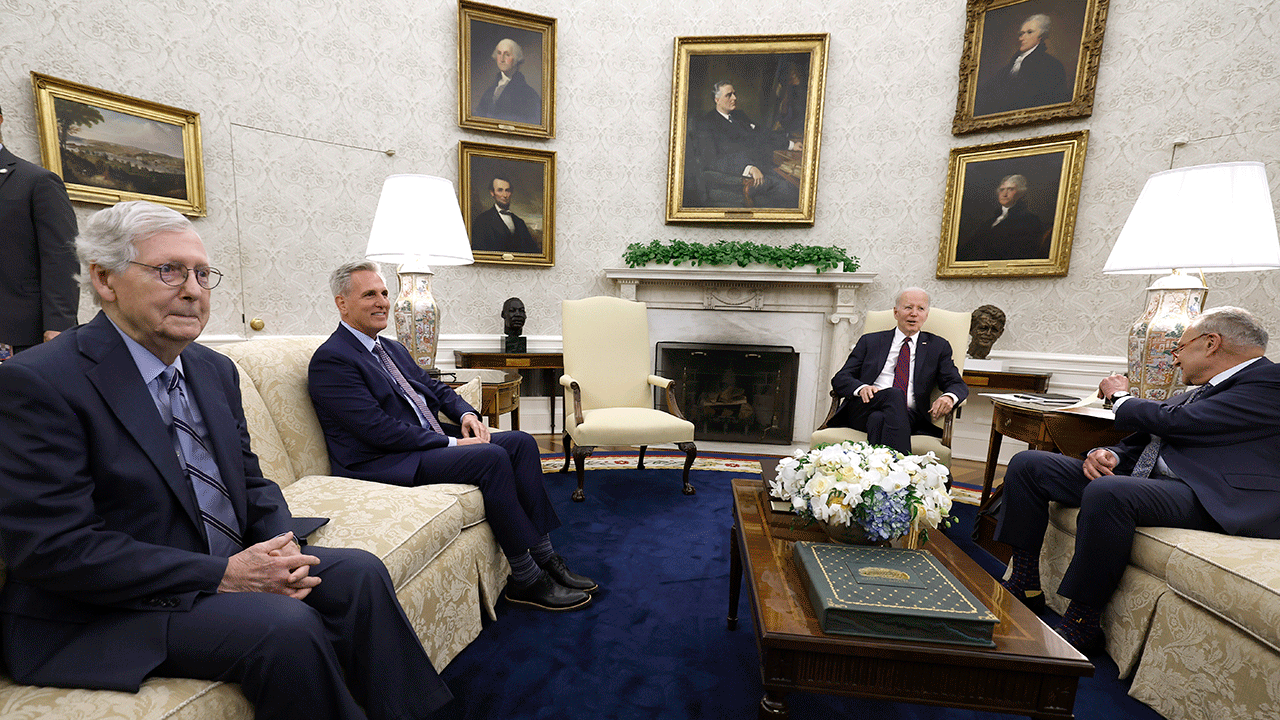 The speaker was critical of talks with the President about the country's debt.
Biden clashes with reporter after being asked about debt ceiling: 'You weren't listening'
Last week, Biden, McCarthy and other leaders agreed to hold staff-level talks on how to raise the debt ceiling before the administration is unable to meet its current obligations by early June. The White House made it clear that it wanted to separate talks on the debt ceiling from talks on spending cuts.
Last Thursday, McCarthy blamed Biden for the lack of progress on a deal that would allow the government to borrow more money once it hits the debt ceiling in June.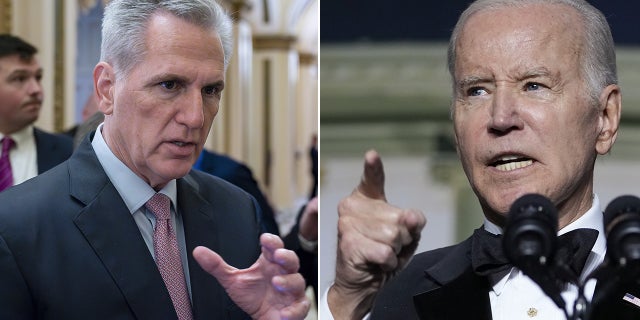 McCarthy and other congressional leaders were then scheduled to meet with Biden on Friday to reach an agreement to raise the credit limit and meet Republican demands for federal spending cuts. However, the meeting was postponed to next week. McCarthy said the delay was due to the White House not moving.
MCCARTHY agrees to meet with Biden on May 9 to resolve debt ceiling standoff
But for now, McCarthy's focus is on avoiding a default.
He explained that there is a bill raising the debt ceiling aimed at strengthening the economy and restraining spending.
"We should be able to come together together," McCarthy said. "Unfortunately, we had to wait 97 days to get into a room and reach an agreement."
He went on to say there are COVID funds that have not been spent in two years, adding that this should not be a negotiating point given the work demands associated with that money.
CLICK HERE TO GET THE FOX NEWS APP
"There are Democrats who have proposed the idea of ​​capping future funding. That doesn't mean you'll make cuts. It just means it's only going to grow 1%," McCarthy said. "These are not difficult decisions. That's why I'm so scared. We sat and talked and you can't make a decision with common sense."