Mega Millions numbers for 12/02/2022, Friday jackpot was $333 million
The Mega Millions jackpot for 12/02/2022 was $333 million and here are the winning numbers from Friday night's drawing.
The first five: 1-21-36-46-52
Megaball: 16
Megaplier: 3x
Friday night 12/02/2022 Mega Millions jackpot was worth $333 million with a cash value option worth $175.8 million.
There was no grand prize winner on Friday, so the jackpot for Tuesday 12/6/22 has increased to $354 million, and no tickets were sold that included 5 white balls and the Mega Ball for the second prize of the game of $1 million included.
The game saw 22 winners who matched four white balls and the Mega Ball and each won $10,000, with one of those ticket holders each winning the $30,000 Megaplier prize. Three hundred and twenty people matched four white balls to win $500 each, with one hundred and seven of those ticket holders each winning the $1,500 Megaplier prize. There were 912 winners who correctly matched three white balls and the Mega Ball to win $200 each. Two hundred and twenty-four of these ticket holders each won the $600 Megaplier prize.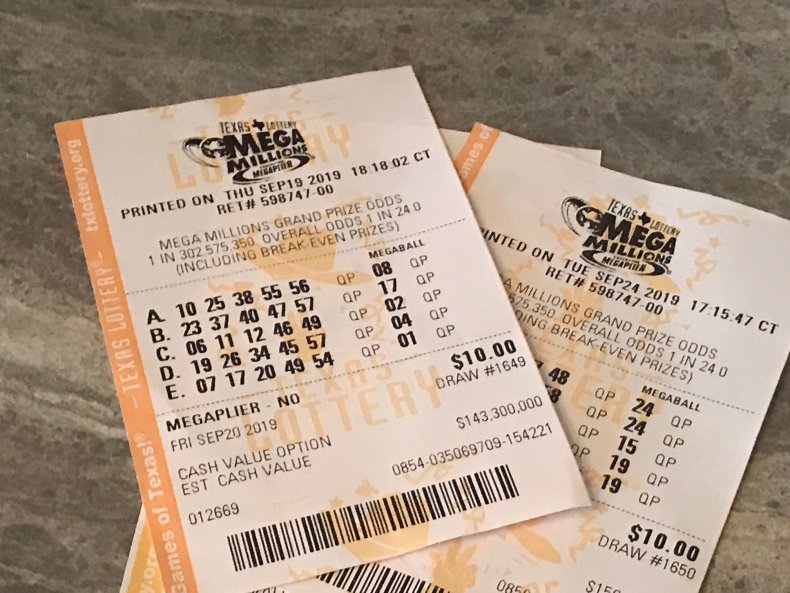 Here are the four Mega Millions jackpots won in 2022:
04/15/2022 – $20 million
04/12/2022 – $106 million (Minnesota)
03/08/2022 – $126 million (New York)
01/28/2022 – $421 million
Here are the six Mega Millions jackpots won in 2021:
10/22/2021 – $108 million (Arizona)
09/21/2021 – $432 million (New York)
06/08/2021 – $56 million (Illinois)
05/21/2021 – $515 million (Pennsylvania)
02/16/2021 – $96 million (New York)
01/22/2021 – $1 billion (Michigan)
The previous winning ticket before that was sold on 09/15/2020 in Wisconsin for a jackpot worth $119 million. This was only the fifth and final Mega Millions jackpot to be won in calendar year 2020.
Here are the five Mega Millions jackpots won in 2020:
09/15/2020 – $119 million (Wisconsin)
7/31/2020 – $22 million (California)
07/24/2020 – $124 million (New Jersey)
06/09/2020 – $410 million (Arizona)
02/11/2020 – $202 million (New Jersey)
Other 2019 winners included a $372 million ticket sold in Ohio and a $227 million ticket sold in Texas
Mega Millions is a multi-state lottery and one of America's two largest lottery jackpot games. Mega Millions jackpots start at $20 million and other prizes pay out with a megaplier ranging from $1 million to $2 million or more.
Mega Millions draws take place every Tuesday and Friday at 11pm ET. Five white balls are drawn from a set of balls numbered 1 through 70, while one yellow mega ball is drawn from balls numbered 1 through 25. You win if the numbers on your lottery ticket match the numbers of the balls drawn that day.
Mega Millions tickets are $2 per game. If nobody wins the jackpot prize, the money is added to the grand prize for the following draw.
Most states offer a Megaplier option, which costs an additional $1 per game and increases non-jackpot prizes by 2, 3, 4, or 5 times. Before each Mega Millions draw on Tuesdays and Fridays, the Megaplier is drawn from a pool of 15 balls. Five of these balls are marked 2X, six 3X, three 4X and one 5X.
The odds of winning a $2 Mega Millions ticket are 1 in 303 million. Visit the Mega Millions website for more information.
Powerball is the other multi-state lottery and also starts at $20 million. Its draws take place on Monday, Wednesday and Saturday evenings just after 11pm ET. Here is the Powerball website for more information or to check previous winning numbers.
https://www.newsweek.com/mega-millions-numbers-12-02-2022-friday-jackpot-was-333-million-1764358 Mega Millions numbers for 12/02/2022, Friday jackpot was $333 million