Mexican woman murdered and organ harvested in Peru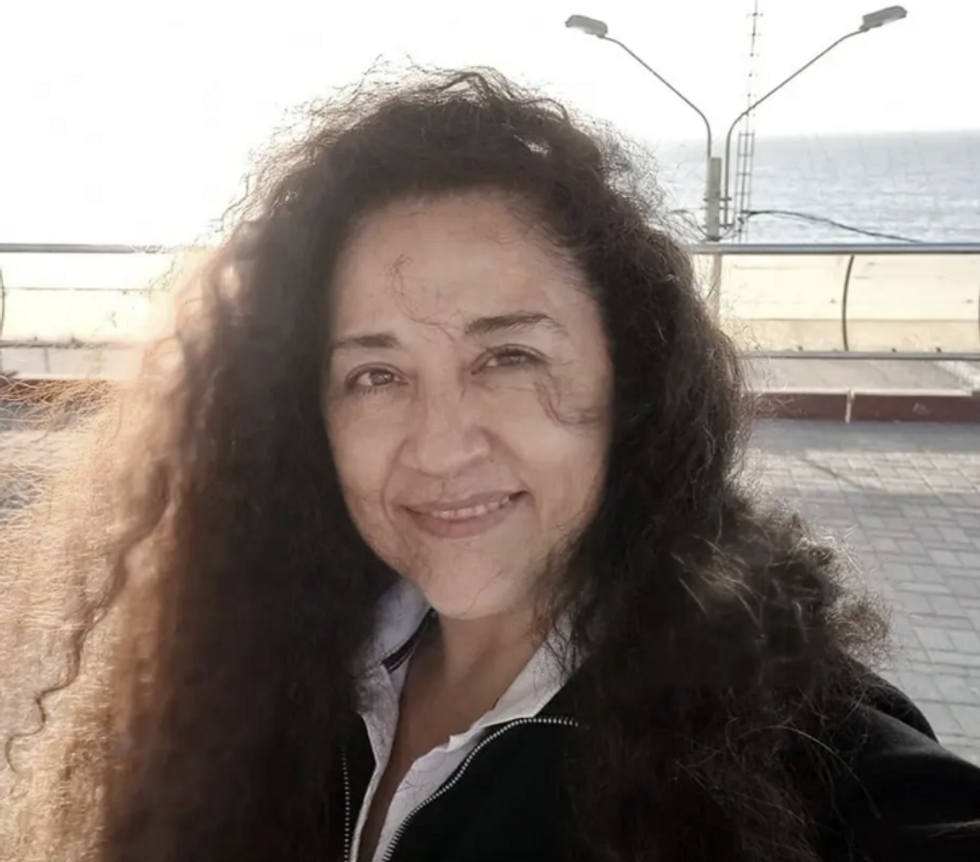 Blanca Arellano traveled 3,000 miles to finally meet her online boyfriend after months of being in a long-distance relationship. What was supposed to be a romantic first meeting quickly turned into a gruesome tragedy when the woman was murdered, decapitated and her body dismembered by the killer who harvested her organs, according to authorities.
For months, Mexican national Arellano had an online relationship with Juan Pablo Jesús Villafuerte from Peru. The couple has reportedly formed a relationship through online video game groups during the pandemic. Finally, in July, Arellano, 51, decided to meet Villafuerte, 37, in person and traveled 3,000 miles to Peru.
According to her niece, Karla Arellano, Arellano's family believed that "their relationship was going very well." However, all communications between Arellano and her family back home in Mexico were completely cut off on November 7.
The family contacted Villafuerte – a medical student.
"He argues that my aunt decided to return to Mexico on Sunday," Arellano's niece wrote, according to Twitter The daily beast. "They were in Huacho and she traveled to Lima on her own to later go to Mexico, but that didn't happen."
Villafeurte reportedly said Arellano was "bored" with their relationship and that the romance was "over."
"I'm sure your phone isn't working or your battery is dead," Villafuerte reportedly said to Arellano's niece.
On November 9, a local fisherman spotted a faceless head floating in the waters of the port city of Huacho, Peru. A human arm, finger and torso with no organs were also reportedly found.
On November 17, Villafuerte was arrested and suspected of harvesting Arellano's organs.
Peru's Attorney General Zoraida Ávalos said in a statement: "Juan Pablo Villafuerte has been arrested for organ trafficking."
El País reported that investigators "conducted a luminol test to reveal latent bloodstains in various areas" of Villafuerte's home.
"The evidence is irrefutable: traces were found in the bathroom, laundry room, cleaning supplies and even on the mattress. They also found women's clothing, some suitcases and a Mexican flag," according to the outlet.
Villafuerte allegedly has uploaded several videos where he talks about the human body and talks about the brain, pancreas and stomach.
Arellano's niece wrote on Wednesday: "We have no words to express what we are experiencing. My aunt was a kind, warm person, full of light, intelligent, dedicated, loving and should be remembered as such."
"We believe in Peruvian law and we have full confidence in the authorities to implement this as they have done an impeccable job so far," she continued. It's time to raise your voice and ask for #JusticiaParaBlanca."
https://www.theblaze.com/news/mexican-woman-murdered-organ-harvesting-peru Mexican woman murdered and organ harvested in Peru