Mexico is being hit by Tropical Storm Max as Lidia is expected to hit on Tuesday
As Tropical Storm Max hits Mexico on Monday, another eastern Pacific storm, Lidia, is expected to hit the country as a hurricane the next day, forecasters warn.
Tropical Storm Max made landfall Monday afternoon on Mexico's southern coast, about 40 miles from the popular resort town of Zihuatanejo. The storm brought winds of over 60 miles per hour and torrential rain, said Dan Brown, a senior hurricane specialist at the National Hurricane Center (NHC). Newsweek in a telephone interview on Monday evening.
Brown said that while Max is expected to weaken quickly and likely dissipate by Tuesday morning, there will be excess "residual moisture" along Mexico's southern coast, increasing the risk of dangerous flooding.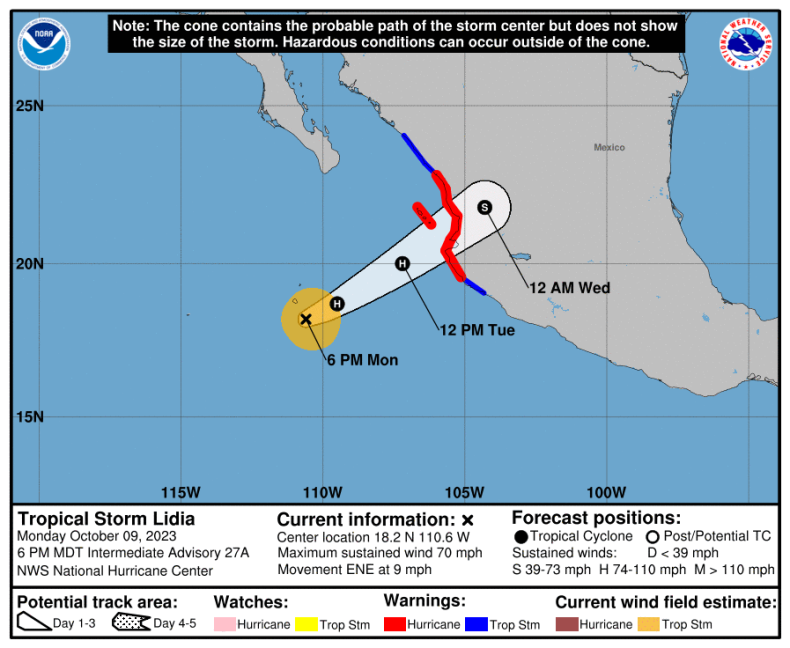 "There is still a risk of heavy rain, particularly through Tuesday," Brown said. "Between 10 and 20 centimeters of rainfall is likely, with a maximum of 30 centimeters. Because this area is so mountainous, flash flooding and some mudslides are likely."
As the country continues to grapple with the lingering impacts of Max, Tropical Storm Lidia is expected to make landfall as a hurricane in west-central Mexico on Tuesday evening, Brown said.
Lidia is expected to have "hurricane-force" winds of up to 100 miles per hour as the storm hits the coast north of the resort town of Puerto Vallarta, hundreds of miles from where Max made landfall.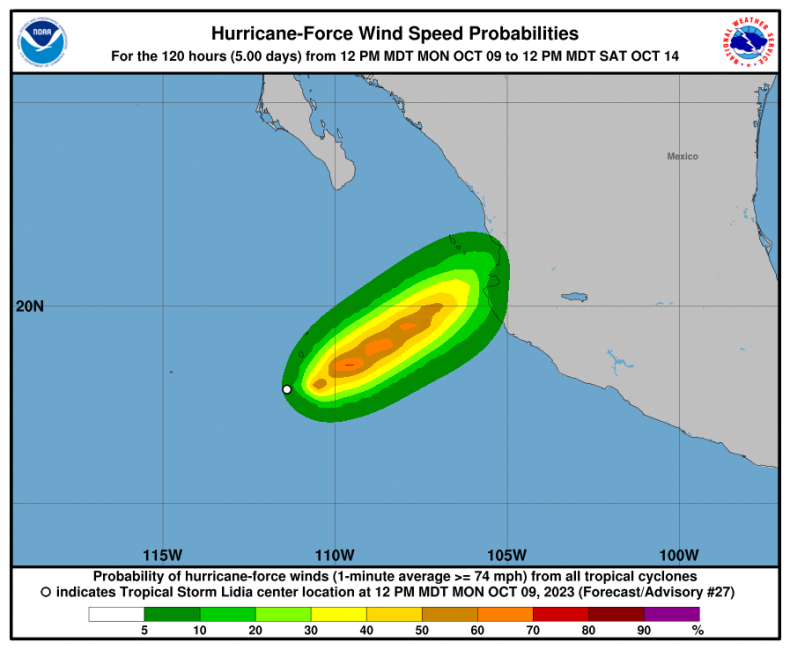 "Lidia will likely bring not only strong winds, but also very dangerous storm surges and the risk of flooding," Brown said Newsweek.
Lidia's waves will also cause "dangerous" surf and rip currents along the west coast of Mexico and the Baja California peninsula over the next few days, NHC warns.
The Mexican government has issued a hurricane and tropical storm warning for areas expected to be most affected by Lidia and Max, including Nayarit, Jalisco, Colima, Sinaloa, Baja California Sur, Michoacán and Guerrero.
With Lidia slamming into Mexico, the latest forecasts show the storm continuing in southern Texas.
The storm is expected to drop 2 inches of rain on the Lonestar State, which has been plagued by a severe drought throughout the summer. However, the ground is too dry to absorb excess rainfall quickly, leading to an increased risk of flash flooding in the southern tip of Texas, according to the NHC.