Microsoft Introduces Exchange Online Certification • The Register
Microsoft added a certification to reinforce the tired eyes and harried expressions on Exchange support technicians' faces.
The Microsoft 365 Certified: Exchange Online Support Engineer Specialty Certification was launched yesterday and requires you to pass the MS-220: Troubleshooting Microsoft Exchange Online exam.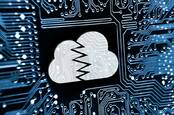 In the Microsoft world, cloud email still often requires on-premises Exchange. Why?
CONTINUE READING
Microsoft is very keen for customers to move to Exchange Online, especially after some nasty holes surfaced in the on-premises version. There's also the whole subscription concept of Microsoft 365, which keeps the accounting team in Redmond happy – even as users mourn the retirement of their perpetual licenses.
For the support engineer role, Microsoft described IT professionals with this title as "professionals with deep expertise in solving difficult technical problems."
"You could be an excellent candidate for this certification," the company continued, "if you have expertise in identifying, troubleshooting, and resolving issues with Microsoft Exchange Online and hybrid Exchange environments."
To be honest, that sounds pretty much like the day-to-day experience of many IT staff tasked with maintaining Microsoft's services in an enterprise environment. PowerShell and the Exchange PowerShell module would also come in handy.
Microsoft has been throwing out certifications with abandon lately. While Exchange might be a blast from the past these days, the company has also issued certifications for supporting and troubleshooting teams (we'd bet the answer "use something – anything – else" doesn't come up) and certifications for Azure connectivity. The latter just went live last week.
Azure does have a habit of falling over unexpectedly, but we're afraid that no amount of shiny, framed certificates on the wall will help if the cloud unexpectedly comes back to earth.
Certifications come in handy when looking for ways to measure your worth. Heck, Microsoft will even give out a badge to place on your LinkedIn profile to "celebrate with the world."
However, certifications also have a habit of retiring. The Microsoft Exchange Server 2016 Design and Deployment exam will end in 2021 (extended support for Exchange Server 2016 will continue through 2025). Microsoft's advice was to look at Microsoft 365 certifications related to messaging and security. ®
https://www.theregister.com/2022/06/24/exchange_online_cert/ Microsoft Introduces Exchange Online Certification • The Register