Mike Pence says he's done explaining Trump's words: 'Get out of this business'
Former Vice President Mike Pence said he is done making statements for his ex-running mate after being pressured over former President Donald Trump's recent comments toward retired U.S. Army Gen. Mike Milley.
During one Look On CNN Friday night, host Kaitlan Collins asked the former vice president whether he believed Milley was referring to Trump in his farewell speech earlier in the day, in which the outgoing chairman of the Joint Chiefs of Staff said, "We don't accept an oath." to a king or queen or to a tyrant or dictator. And we do not swear an oath to a would-be dictator.
The comment appeared to be a response to Trump's recent attacks on Milley, who suggested in a post on Truth Social last week that the general would have been executed for "treason" in "times past."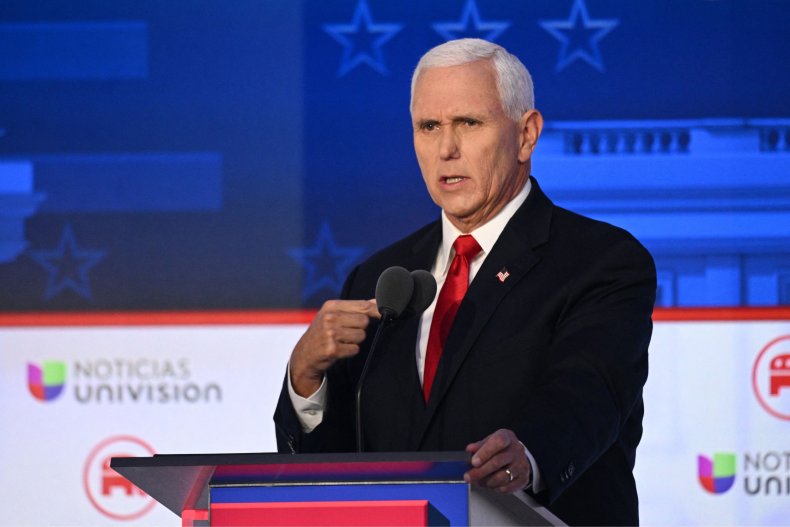 "Kaitlan, I don't know who he meant, but I have to tell you that Donald Trump's recent comments about General Milley were inexcusable," Pence said Friday. "Considering General Milley's incredible years of service in the uniform of the United States, making statements like the former president's made is simply unacceptable."
Collins continued to put pressure on Pence, asking him, among other things, whether he thought Trump was a "would-be dictator." At the same time, he referred to Trump's reaction to Milley's comments on Friday evening, in which he described Milley as "slow to act and think." Pence was also asked for his opinion on Trump's repeated threats toward his political opponents and the prosecutors behind his numerous criminal charges.
"Do you think he poses a threat if he returns to the Oval Office?" Collins posed in front of the former vice president.
"You know, I've been trying to explain Donald Trump's words for four years and now I'm out of this business, Kaitlan," Pence responded.
Newsweek reached out to Trump's campaign team via email Friday evening seeking comment.
Pence had previously said that he and Trump had "gone their separate ways" following the siege of the US Capitol on January 6, when the ex-president put immense pressure on Pence to approve Congress' election certification of President Joe Biden's victory interrupt. However, Pence has often avoided direct attacks on Trump since launching his own bid for the 2024 election, including avoiding telling Collins on Friday whether he believes Trump is "unfit" to be president become.
"I am running for president of the United States because I believe our party and our country need new leadership," Pence told CNN. "And I made that very clear."
According to an analysis by the polling firm FiveThirtyEight, Trump is Opinion poll Among Republicans in all surveys, an average of 55.1 percent. Pence is in fifth place with 4 percent, behind Florida Gov. Ron DeSantis (13.5 percent), businessman Vivek Ramaswamy (6.6 percent) and former South Carolina Gov. Nikki Haley (6.5 percent). ).