Military fired for refusal to vaccinate will not be reinstated
A bipartisan $858 billion defense spending bill was passed in the Senate on Thursday night, with its next stop at President Joe Biden's desk to be signed into law.
The National Defense Authorization Act (NDAA) for fiscal year 2023 passed by an 83-11 vote in the upper chamber and includes a 4.6 percent pay rise for military personnel and increased support for Ukraine and Taiwan, according to a House of Representatives summary committee for armed forces.
The defense bill also deals a blow to Biden's COVID-19 policy by rescinding the Pentagon's vaccination mandate for military personnel within 30 days of its enactment. The White House has previously said that ending the mandate was a "mistake," but added that the President will consider the bill in its "entirety."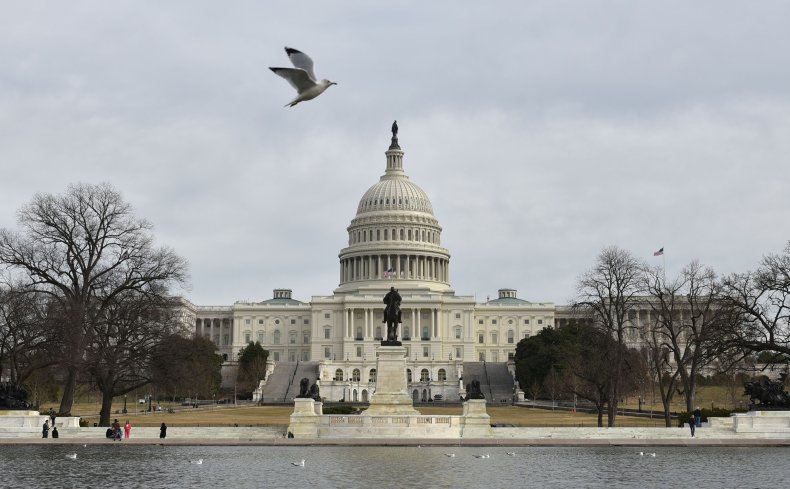 The Senate rejected an amendment to the bill to reinstate soldiers who were fired for failing to comply with the Pentagon's vaccination mandate announced in August 2021. The change proposed by Senators Ron Johnson of Wisconsin and Ted Cruz of Texas was defeated 54-40, according to the reporter Mona Salam.
Corresponding US News and World Report, over 8,000 service members have been fired for failing to comply with the vaccination mandate. The Marines, although much smaller than the other three military branches, have discharged 3,717, according to the report.
In September, 47 Republicans sent Defense Secretary Lloyd Austin a letter "demanding answers" on the vaccination mandate after the Pentagon failed to meet its recruiting goals. House Minority Leader Kevin McCathy also recently told Biden, "If he wants the NDAA, you have to remove the vaccination mandate from our military."
First-term Tennessee Sen. Marsha Blackburn also commented on the mandate on Fox News last week, pledging that Republicans are "working to get us in the mandate [NDAA] the ability to hold [the Department of Defense] from firing our men and women in uniform for not doing COVID vaccination.
Politico reported Biden originally requested an $802 billion budget. Other key areas of the bill include $30 billion for nuclear weapons development and a $19 billion increase to curb inflation.
The Senate also passed a week-long stopgap bill, 71-19, to avert a government shutdown while lawmakers work out an all-year government spending package. The bill extends funding through December 23. According to Reuters, the final package is estimated at around $1.7 trillion and will fund federal agencies through September 30, 2023.
news week has reached out to the White House for comment.
https://www.newsweek.com/military-discharged-over-vaccine-refusal-wont-get-reinstated-1767561 Military fired for refusal to vaccinate will not be reinstated