Missing mother's body found in ditch days after wrecked car was found
The body of a missing Texas mother was found in a ditch days after her wrecked SUV was found.
Mario Morales, Yesica Martínez's husband, said she was on her way home from a new job at a bar in north Dallas and returned around 12:40 a.m. on Friday, March 17.
After not hearing from his wife, Morales decided to go to the bar where she had started work to find her.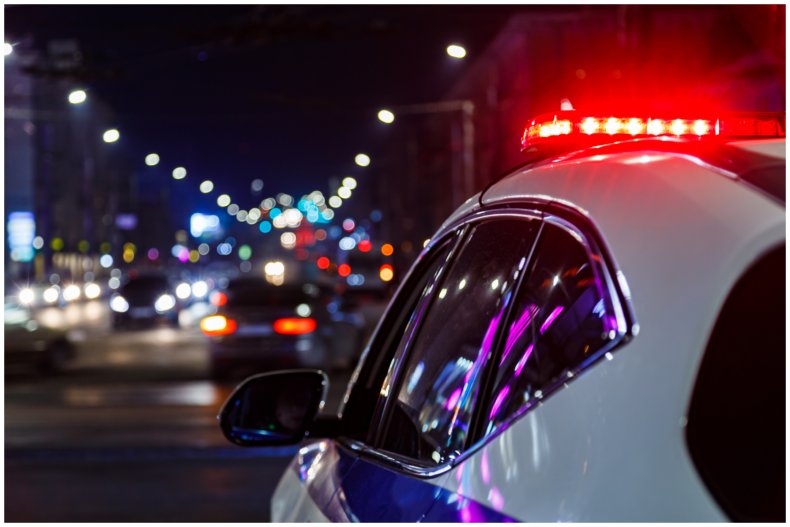 Morales told NBC5: "First I called the police to see what we could do about a report. He said: 'Well, it's not uncommon for young ladies to end or leave a relationship in this way without notice.
"I sat on it for a few minutes and I was like, 'No, I'm going to go to the police station and file a complaint,' and he sort of said the same thing again.
Morales continued: "I went a little bit further. I said, 'I just want to know if she might have been in a wreck or tell me there's a hospital where she might have been reported.'
The network reported that Morales was told that an incoming 911 call sounded like Martínez had had an argument with a man in the car.
A Dallas County Sheriff's Office told NBC5 that officers were working on an accident on I-35 southbound at the junction with the Woodall Rodgers Freeway around 12:59 a.m. Friday. Police did not find anyone near or near the wrecked vehicle.
dead on the street
According to Pro-Care Medical Centers, there are approximately 500,000 auto accidents in Texas each year. It added that the Lone Star State had more than 4,000 traffic fatalities in 2021.
Houston led the state that year with 67,000 recorded auto accidents, while San Antonio came in second with just over 38,000. Dallas followed with more than 35,000 auto accidents.
Martínez's SUV was found along the highway on Friday, but she was not found until Sunday, March 19.
Martínez's family found her body behind a fence cut by first responders on several lanes of the freeway.
Daro Manzo, her brother, told Fox4: "We saw her body lying in that ditch over there. I tried asking questions. Nobody had answers for me."
Dallas Police have opened an investigation into the crash and the moments leading up to Martínez's death.
A GoFundMe campaign organized by Martinez's mother-in-law was launched late Sunday.
Michelle Rios added: "Yesica was tragically taken from us on Friday morning and her husband and family need our help with funeral expenses as times have been a bit difficult lately.
"Yesica was one of the sweetest people and would help anyone she could, please help her rest peacefully."
Since the campaign went live on Sunday, more than $425 has been raised from a goal of $6,500.
news week has reached out to the Dallas County Sheriff's Office for comment.
https://www.newsweek.com/body-missing-mom-discovered-ditch-days-after-wrecked-car-found-1788821 Missing mother's body found in ditch days after wrecked car was found