Mitch McConnell says bad candidates have scared voters, adding on leadership feud: "I have the votes, I'm elected."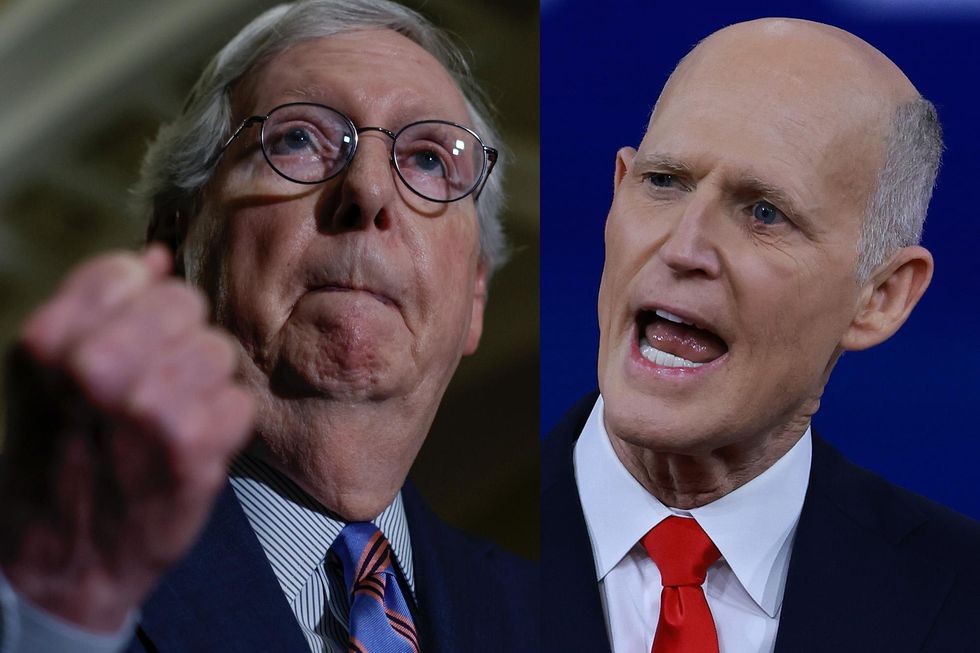 Republican Senate Minority Leader Mitch McConnell of Kentucky gave his explanation for why Republicans did poorly in the midterm elections, defiantly claiming he has the votes to remain in the lead despite criticism.
McConnell addressed the Republican uprising against his leadership in a media briefing Tuesday.
"I want to reiterate, I have the votes, I'm elected," McConnell said.
McConnell dismissed critics who blamed him for the disappointing midterm election results.
"We underperformed among independents and moderates because they are perceived by many leaders in our party as embroiled in chaos, negativity and excessive attack, and that frightened independent and moderate Republican voters," he said.
"And we saw that, which is why you all remember I never predicted a red wave. We didn't see that in any of our polls in the states we relied on to win," McConnell added.
"It wasn't a wave," he concluded.
He went on to cite two states where he said Republicans have been "crushed" by independent voters: Arizona and New Hampshire.
Several Republicans called for the leadership vote to be postponed to shake up the anti-McConnell movement. Republican Senator Rick Scott of Florida threw his hat in the ring as an alternative to McConnell's re-election.
"I understand that I will not win the support of all members of our conference, but we all have to make a clear decision. If you just want to stick with the status quo, don't vote for me." wrote Scott.
He responded directly to Scott's comments when prompted by a reporter.
"I don't own this job," he said. "Everyone at the conference certainly has the right to challenge me. And I welcome the competition."
Among those who criticized McConnell was former President Donald Trump, who nonetheless called the election a "success" in a statement attacking Florida Gov. Ron DeSantis (R).
Here is McConnell's media briefing:

JUST IN: McConnell speaks out amid reported Rick Scott leadership challenge

www.youtube.com

https://www.theblaze.com/news/mcconnell-midterm-leadership-fight-vote Mitch McConnell says bad candidates have scared voters, adding on leadership feud: "I have the votes, I'm elected."