M&M's returns to new 'spokecandies' after backlash, instead hiring actress to promote brand: 'A spokesperson America can agree on'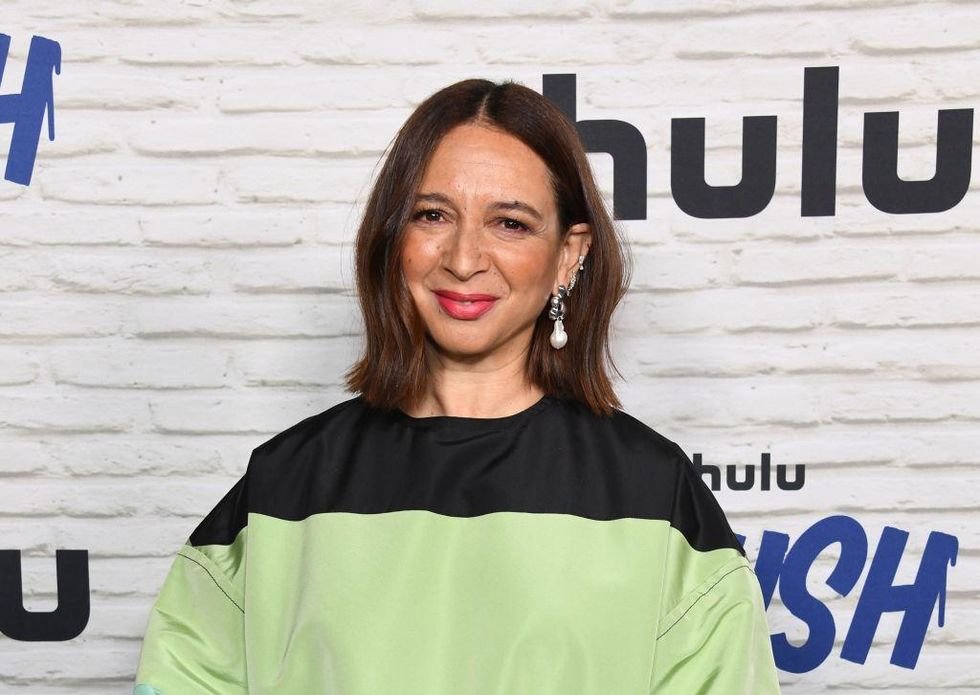 M&M's new special edition packaging didn't last long. Just two weeks after the chocolate brand announced that an 'all female' version would soon be hitting shelves, its parent company Mars has decided to put that marketing campaign on 'pause'.
On January 5th, M&M's announced female packaging and announced updates to the iconic "Spokescandies" that have been featured in commercials for years. For the new look, female Spokescandies Green and Brown have been redesigned to tone down their femininity. Green wore sneakers instead of white go-go boots, and Brown wore heels that were lower and squarer compared to the high heels she'd worn in the past. M&M's even hinted that the two characters were in a lesbian relationship.
The brand had also launched Purple, a new female spokescandy meant to encourage inclusivity. She appears in plus size as the peanut M&M, and in her commercial debut, Purple shows her parading around backstage at a theater singing a song titled "I'm Just Gonna Be Me."
Although Jane Hwang, global vice president at Mars Wrigley, recently claimed that consumers would "receive and appreciate" the revamped version of the beloved candy, consumers and right exits like Fox News instead reacted with outrage and despair. Media Matters created a montage of various Fox News personalities – including Tucker Carlson, Kat Timpf and Martha McCallum – denouncing the new, bright version of M&Ms.
"Green M&M got her boots back, but apparently she might be a lesbian now," Carlson quipped.
"I think that's what makes China say, 'Oh, good. Keep your focus on that,'" McCallum added.
M&M's seems to have gotten the message that many people are fed up with global brands adopting whimsical marketing campaigns. On Monday, it admitted the "all female" edition could be "polarizing" for some, explaining that all Spokenscandies had been put on "indefinite hiatus" in favor of a new voice actress: actress and comedian Maya Rudolph, a former cast member from Saturday Night Live, which also starred in blockbusters like Bridesmaids and Idiocracy.
"America, let's talk," begins the message from M&M. "Over the last year we've made some changes to our beloved Spokescandies. We weren't sure if anyone would even notice. And we definitely didn't think it would break the internet. But now we're getting it – even a candy Shoes can polarize, but that's the last thing M&M's wanted as our main concern is bringing people together.
"So we've decided to take an indefinite break from the Spokescandies. In their place, we're proud to introduce a speaker America can agree on: beloved Maya Rudolph. We are confident that Ms. Rudolph will champion the power of fun to create a world where everyone feels a part."
Rudolph confirmed the partnership too today: "I'm thrilled to be working with M&M's. I am a lifelong candy lover and feel honored to be asked to be a part of such an iconic brand's campaign. It's a very fun pairing, if I do say so myself. I think little Maya would be thrilled to work with M&M's."
Like Blaze News? Bypass censorship, sign up for our newsletters and get stories like this straight to your inbox. Sign up here!
https://www.theblaze.com/news/mms-walks-back-woke-spokescandies M&M's returns to new 'spokecandies' after backlash, instead hiring actress to promote brand: 'A spokesperson America can agree on'