Modest Mouse drummer Jeremiah Green dies after cancer battle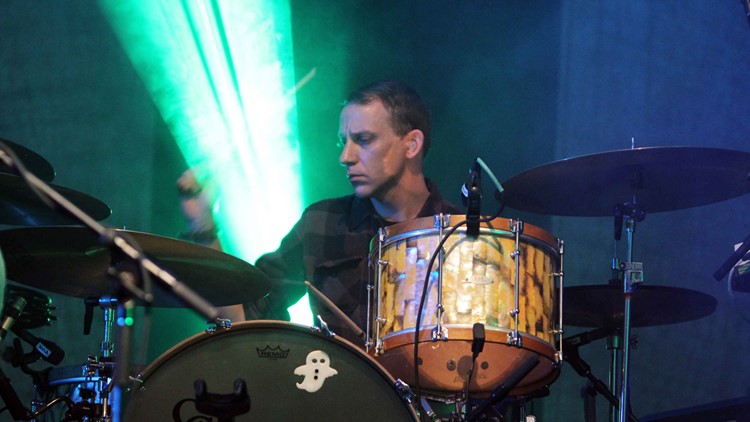 Green died days after the band announced he had been diagnosed with stage four cancer.
Modest Mouse drummer and co-founder Jeremiah Green died Saturday after a battle with cancer, the band announced. He was 45 years old.
"I don't know how to go about it: today we lost our dear friend Jeremiah." wrote the band on his official social media accounts. "He settled down and just faded away. I'd like to say some nice words right now, but it's just not the time. Those will come later, and from a lot of people… Jeremiah, in particular, was about love. We love you."
The news came just a few days later Humble Mouse proclaimed that Green had been diagnosed with stage 4 cancer. A Wednesday post from frontman Isaac Brock said the treatment "appears to be going smoothly and is making a positive difference."
DJ Marco Collins, a friend of Green, said last week on Twitter that Green "has been pulled from the band's tour because he is undergoing chemotherapy" but that his prognosis was good.
It was unclear what type of cancer Green was diagnosed with.
Green was one of the founding members of Modest Mouse alongside Brock and bassist Eric Judy in Washington. They released their debut album in 1996, and seven more followed. The most recent, The Golden Casket, was released in 2021.
Golden Casket was the band's second release after an eight-year hiatus.
"It took us a long time to actually finish recording," he told the newspaper. "Writing songs is generally pretty easy – we play for hours, just improvise and then come up with a million instrumental parts, and maybe 20% of those become songs."
https://www.kvue.com/article/news/nation-world/modest-mouse-drummer-jeremiah-green-dead-at-45/507-e2b290d1-851b-4378-820c-2e12e674b242 Modest Mouse drummer Jeremiah Green dies after cancer battle