Mom was praised for sending kids to ex's in tie-dye after he sold their clothes
A woman is being supported for sending her children to her ex's flat in cheap tie-dye clothes after one of her daughters said he was selling her nicer clothes online.
The mother, u/Ok_Antelope4554, shared her story with the popular Reddit forum r/AmITeA**hole, receiving over 12,900 upvotes and 900 comments in eight hours for her post: "AITA for making my kids wear tie-dye when they are with her father? "
The original poster (OP) states that she divorced her daughters' father about five years ago. The two girls are now 7 and 8 years old and visit him every other weekend. However, she recently noticed that not everything her children brought to her father's apartment made it home — clothes, toys, and electronics. Although she initially thought it was just that the girls over there had something to have, it turns out that wasn't the case.
"But my 8-year-old was upset when she packed. I asked her what was going on. She told me her father takes her clothes and sells them online. That she doesn't want to take her favorite shirt there," u/Ok_Antelope4554 wrote.
She says she called her ex and asked him to return the clothes – but she didn't want to blame her daughter for spilling the beans, she just said the kids were running out of clothes for school. He told her he threw out the "too small" items of clothing – but when she pointed out one of the missing jeans was brand new, he became furious.
When the OP and her ex were going through the divorce, she says, they had an old RV on a large lot. At the divorce, he said he wanted the couple's savings and the new truck they recently bought. In return, she got the old trailer and the property. But now OP's ex says it's "only fair he got some money" because he originally owned the trailer and land.
"I wouldn't be doing so well without him," reports u/Ok_Antelope4554.
At this point the OP decided to fight back. She took the kids to the dollar store and bought five sets of shirts and pants for each girl. Then they dyed all the clothes pink and the children decorated the shirts. The impromptu craft night was a hit and the girls had fun making their own clothes.
"The following week, ex sends the girls home. I could see he was upset, but he didn't say anything. The clothes were not returned. Fear not, I knew this would be a problem. We did extras. When the girls went back they wore tie dye," wrote u/Ok_Antelope4554.
On that visit, OP says the girls were at their dad's just an hour before he called OP, demanding that she bring a different outfit. OP refused, saying the kids "love these clothes" – which wasn't a lie – and he countered that he was taking them to a "big family party" at his parents' house and that they couldn't wear ties. Dye. OP hit back that in this case he should buy his daughters clothes if he doesn't like what they are wearing and he called the OP "petty".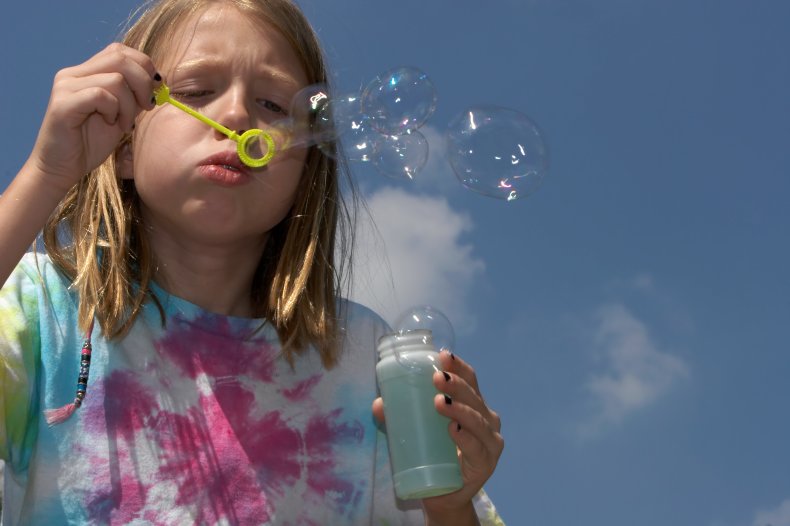 Clothing is a surprisingly controversial topic when it comes to shared custody. In one story, a girl's stepmother had taken her beautiful clothes and given them to her own children – before telling her mother to take the girl out of private school because she thought it was "unfair" since the stepmother couldn't afford it was able to send their children to the same school.
In another case, a father was supported with sole custody of his daughter give away the clothes her mother had bought. However, this was because the mother in the situation hated her daughter's style and bought clothes that she only liked, even though her daughter didn't want any of them.
And sometimes parental disputes over a child's clothes do not arise between a divorced couple. A man's wife lied when she picked up her daughter, claiming that the teenager was wearing second-hand clothes instead of designer clothes because she felt it "gives the wrong impression to people that we are poor ".
Redditors were appalled by the girls' father's actions and urged u/Ok-Antelope4554 to keep a record of the missing items.
"[Not the A**hole]" wrote u/G**sy-Nyx in the top rated comment with 15,800 upvotes. "Write down what goes there and back. Since you can change the child support to show that he takes it back.
"Bravely bold of you to believe that a man pays child support. If he's stealing clothes from his daughters to sell, I highly doubt he's actually paying child support," u/wheres_the_revolt replied, receiving 11,600 upvotes.
"Clothes and electronics. If I were OP I would file a police report," added u/murdocjones.
"[Not the A**hole] – You must bring this man to justice. He steals from his kids and doesn't care it gives them clear and understandable concern," said u/Forward_Squirrel8879.
"[Not the A**hole]. Get a blender. They're not expensive and they're a hit for girls that age," suggested u/Sparky-Malarky. "Also cloth markers. Puffy color. When your girls are teenagers, you might have a whole new set of hobbies."
news week asked u/Ok-Antelope4554 for a comment.
https://www.newsweek.com/mom-praised-sending-kids-exs-tie-dye-after-he-sold-their-clothes-1733852 Mom was praised for sending kids to ex's in tie-dye after he sold their clothes