Mom, who refused to let family with kids vacation 9,500 miles away, cheered
A mother has found support online after revealing she doesn't want her family to take her children on holiday.
A recent survey of 2,000 Americans found that most people reported taking family vacations four times a year as a child. Forty-two percent of respondents said vacations as a child were their favorite trip — even more so than family or school trips. 68 percent stated that they still have fond memories of the summer holidays.
But on the talk site Mumsnet, a mother expressed her concerns about her children going on holiday without their parents. With three children aged 5, 7 and 11, she explained that they usually take her on a trip a few times a year.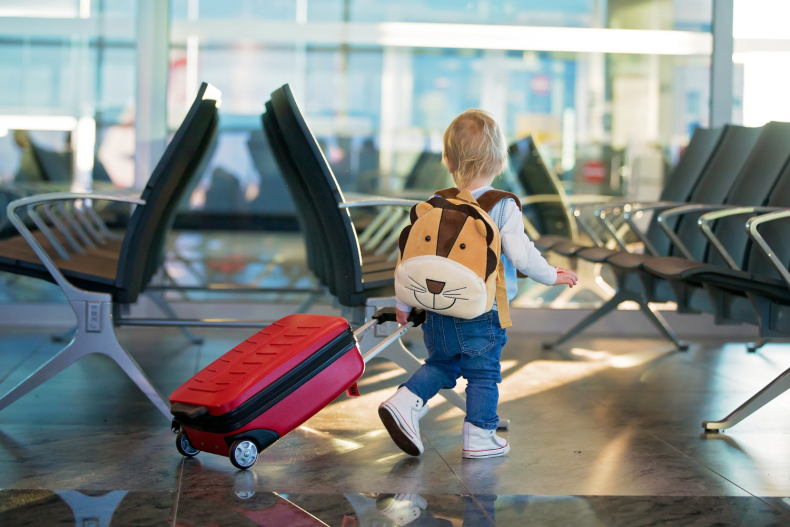 Recently, however, other family members had begun to suggest taking her on vacation alone.
"My family members – parents and brother – have expressed an interest in taking our children on annual vacations," the mother wrote. "It wouldn't be together — my parents want to take my kids on a different journey than the one my brother wants to take."
But the mother and her husband weren't thrilled with the proposal, and she explained that they have a few issues with it.
"My parents live nearby and can see their grandchildren whenever they want. So why do they have to take the kids abroad every year? Vacation somewhere," said the mother.
The woman's brother lives in Australia and said he wanted to visit the children because he hadn't seen them. "We suggested we all go on a family trip but he's not interested and wants to spend 1-2-1 time with the kids without us around," she wrote. "It goes a long way for the kids to visit someone they don't know."
Nervous about the suggestion of taking the children, the mother explained: "We are very happy to take our children when we can and spend time with the family. We don't want to deprive them of opportunities, but that's not something we're comfortable with, but family members have stressed that it's important to them. It feels like they want to tell us how to raise kids. I'm not sure how to deal with that."
The woman asked for advice online and said, "Am I unreasonable to say no?"
Soon, hundreds of replies filled the online discussion, with people quickly siding with the parents.
"No way. Of course you're not comfortable," said one reply, "These are your kids and you want to be with them, that's why you had them."
Another Mumsnet user wrote: "How very strange. They are her parents and her immediate family; of course you want to spend time with them, and of course you can say no if they spend time alone with other relatives."
"Just say no," suggested another response, "No further explanation or discussion needed."
"Are you sending them alone to someone they don't know? No chance. Go with your courage," said another comment.
news week could not verify the details of this case.
If you have a similar family issue, let us know at life@newsweek.com. We can ask experts for advice and your story could be featured there news week.
https://www.newsweek.com/mom-refusing-let-family-take-kids-vacation-miles-away-cheered-1746595 Mom, who refused to let family with kids vacation 9,500 miles away, cheered