Mom who refuses to tell stranger her baby's name vows: 'I'd be careful'
A mother has been lauded by the internet for refusing to give her baby daughter's name to a young man at the park who she felt odd about.
In a post shared on Mumsnet on Tuesday, the mother explained that a young man approached her out of the blue and asked about her while she was having a picnic in the park with her young daughter, who is less than a year old Downtown had baby's name.
When the mother told the man that she did not want to start a conversation with him, he replied in a way that made her even more confused, saying to her, "May I ask why that is?"
The mother eventually told the stranger that she just didn't feel comfortable talking to him, so he "looked a little upset but seemed to accept that and left."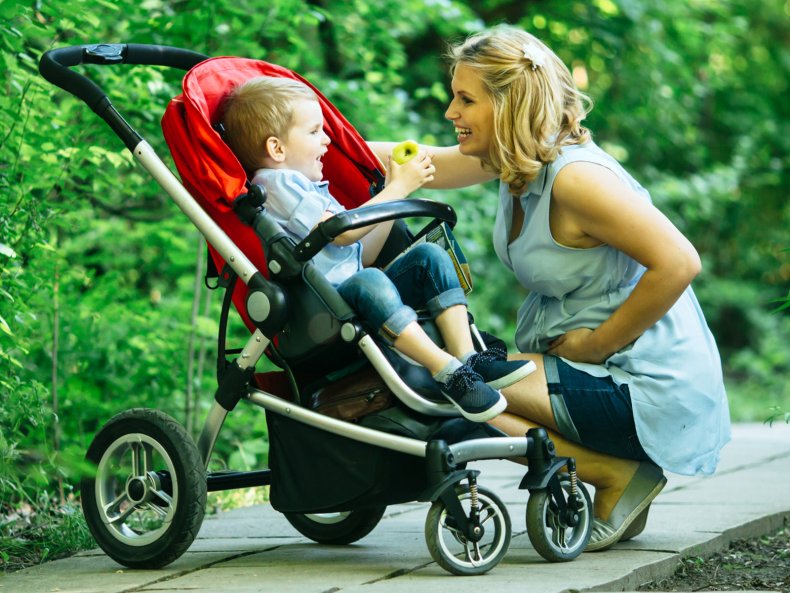 Concerned that she might have overreacted, she listed a few reasons why she felt uncomfortable around the young man.
The list began with the fact that there was no preamble. "If he had made some kind of small talk about baby etc before asking for personal information, I would have found it more normal."
Next on the list was the fact that he was alone, with no child, wife or friends, and he deliberately stepped out of the way to get close to the mother and baby.
Another red flag for the mom was that he immediately asked for the baby's name without giving a reason why he needed to know, followed by the fact that he was standing while she was sitting.
The woman went on to say that although the young man did nothing and appeared "sincere", she found his presence "shady" and asked the Mumsnet community if it was unreasonable to be "rude" by refusing to say her baby name.
According to a study by the nation's largest anti-sexual violence organization, Rape, Abuse & Incest National Network (RAINN), an American is sexually assaulted every 68 seconds.
About 55 percent of assaults occur in or near the victim's home, 15 percent in public places, 12 percent in or near a relative's home, 10 percent in a closed but public area such as a parking lot or garage, and about eight percent on school property.
Most of the users did not hesitate to side with the mother.
RomeoMcFlourish commented, "It's never unreasonable to want to refuse to engage with someone who makes you feel uncomfortable. It doesn't matter what he thinks." Legoouch said, "YANBU (you are not unreasonable). Strange behavior (he). Trust your instinct and don't overthink it."
Another user, ElenaSt, suggested the young man may have been a "charity robber" who approached her for money.
"He was probably a chugger and then wanted to start the conversation about how wonderful kids are and if you would like to donate each month to help poor kids wherever they are."
Though MissChanandlerBong80 pointed out, "Chuggers have to wear IDs, don't they? They always have lanyards on."
Another user, custardbear, pointed out: "I would be wary of a young child being called by their name, say, in a park by someone the child has seen talking to their mother, tend them." to trust him, so you did the right thing."
Readtheroom suggested, "Maybe they have autism." And Hangrylady replied, "So? Are we all supposed to accept weird behavior and feel threatened when someone has a disability?"
MissFancyDay said: "YANBU. You are under no obligation to speak to anyone if you do not wish to. Please don't doubt yourself." NightmareSituation added, "YANBU. Women have an inner panic alarm and you should always listen to it."
https://www.newsweek.com/mom-refusing-tell-her-babys-name-stranger-praised-id-wary-1709934 Mom who refuses to tell stranger her baby's name vows: 'I'd be careful'