Monkeypox cases in Belgium may be linked to fetish festival: organizers
Organizers of a fetish festival in Belgium are warning attendees of possible exposure to monkeypox after public health officials linked three cases to the event that recently ended in Antwerp.
The Darklands Festival published the notice on its website on Friday, the same day Belgian health authorities confirmed cases of the rare viral disease. The announcement comes amid growing concerns from scientists about the spread of monkeypox, which is common in tropical rainforests in central and western Africa and is now being reported in Europe.
Darklands is a four-day gay men's event that includes a daytime festival, several night parties, and educational and shopping opportunities that, according to their website, offer "an exceptional choice for fetish retailers in the gear market." The festival ended on May 9th.
"There is reason to believe that following recent cases in other countries, the virus was brought to the festival by visitors from abroad," festival organizers said in the Post.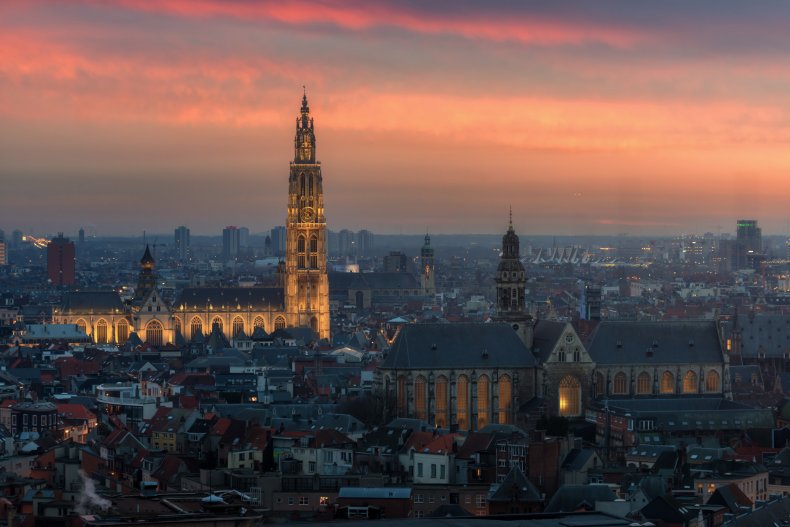 The Post said health officials had asked festival organizers to advise attendees to watch for any unusual blisters three weeks after their last close contact.
Belgium's Health Minister Frank Vandenbroucke said in a statement on Friday that three cases of monkeypox had been identified in the country's Flemish territory. Vandenbroucke said the number of cases is being closely monitored after transmission was reported in Britain, Portugal and Spain, mostly among men who have had sexual contact with other men.
Vandenbroucke added that "the risk to the general population is low."
There are currently a total of 76 confirmed cases and 65 suspected cases of monkeypox in countries where the disease is uncommon, according to a dashboard by Italian management engineer Antonio Caramia.
Most cases are currently in Europe, particularly Spain and Portugal, the dashboard shows. The outbreak of the disease is the largest on the continent. The US has two confirmed cases.
"The recent outbreaks, reported so far in 11 countries, are atypical as they occur in non-endemic countries," the World Health Organization (WHO) said in a statement on Friday.
Over 1,300 suspected cases of monkeypox and 58 deaths have been reported as part of the current outbreak of the disease. Most of the new cases were concentrated in the Democratic Republic of the Congo until earlier this month.
According to the WHO, the virus spreads through close contact with others. It added that stigmatizing groups of people could prolong the outbreak by causing others to avoid seeking medical care.
WHO expects more cases to be reported as more data on the outbreaks comes in.
The WHO Regional Director for Europe, Dr. Hans Kluge said earlier on Friday that the virus could spread further during summer festivals and parties. He said he was concerned the virus would be spread by people engaging in sexual activity, who may be unfamiliar with the symptoms of the disease.
news week has reached out to Darklands for comment.
https://www.newsweek.com/monkeypox-cases-belgium-may-linked-fetish-festival-organizers-1708804 Monkeypox cases in Belgium may be linked to fetish festival: organizers