More than 100 mail-in ballots found on sidewalk in East Hollywood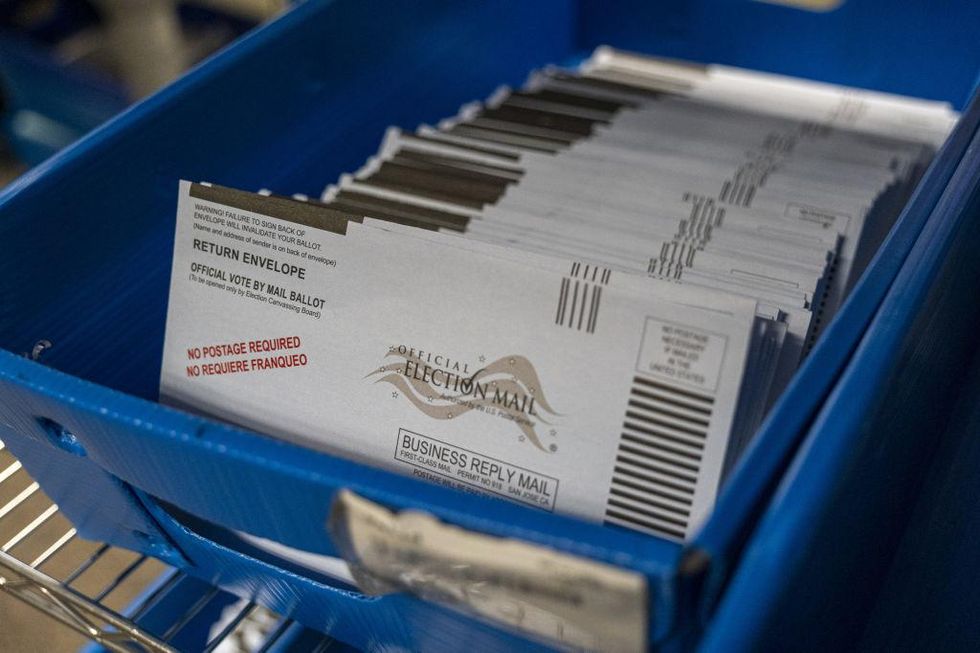 Authorities are investigating after a Los Angeles woman discovered a box containing more than 100 unopened mail-in ballots left on the sidewalk in East Hollywood.
Christina Repaci was walking her dog Saturday night when she spotted a USPS box full of unopened envelopes.
"I turned the corner and all I saw was this box of envelopes and it was a USPS box. I picked up some envelopes and saw they were ballots," Repaci said KTVU TV.
Those envelopes turned out to be 104 mail-in ballots mailed to registered voters for the upcoming June 7 primary.
Repaci said she took the box home for safekeeping while she considered what to do next. She turned to social media for help, taking videos of the ballots and sending them to popular influencers to share the content and get guidance on how to do it from the crowd. Repaci contacted several politicians and the LA County Sheriff's Department, she said.
"I actually called the sheriff's department. I couldn't get through, so I emailed them," she said. "I got an email back from a deputy saying in so many words it's not their problem and I should contact the USPS."
Eventually, the LA County Registry Office contacted Repaci and sent someone to collect the ballots. Registrar Dean Logan picked them up personally.
"He (Logan) picked her up. I made sure it's real. He gave me a card and took a picture of the box," she said, describing the process as "stressful."
"It was so stressful and only one person got back to me. What am I doing here? If it happens to someone else, they don't know what to do. You just toss them in a dumpster or throw them in the trash. I just don't think figuring out what to do with legal ballots should have been that hard. This is a land of freedom and our voices should matter and nothing like that should ever happen," Repaci said.
The LA County Registry Office released a statement regarding the recovered ballots.
"Our office was notified over the weekend of a mail container containing approximately 104 unopened, outbound mail-in ballots and additional pieces of mail. Thanks to the cooperation of the person who found the ballots, we were able to respond quickly and coordinate security picking up the ballots. We have issued new ballot papers to affected voters. Early indications are that it was an incident of mail theft and not a deliberate attempt to disrupt the election. We are working with the United States Postal Service and law enforcement agencies to investigate," the registry office said.
Adopted California universal postal voting last year and automatically sends registered voters a postal ballot. Ballots can be returned by mail, at a secure mailbox, or in person for the June 7 state primary. Early voting is already underway and will remain available until June 6th.
https://www.theblaze.com/news/more-than-100-mail-ballots-found-sitting-on-the-sidewalk-in-east-hollywood More than 100 mail-in ballots found on sidewalk in East Hollywood