More than 70,000 Russians killed as war nears Day 250: Ukraine
Autumn is turning into Winter Sunday in Ukraine, and the war with Russia is approaching its 250th day. The latest report by Ukrainian officials indicates that more than 70,000 Russians have been killed since the war began on February 24 this year.
Things could get even worse for both sides as the war moves into potentially harsher winter months. Note: Ukraine's Daylight Saving Time on Sunday merely puts clocks back one hour, similar to what happens in most time zones.
Ukraine's published figures on Russian casualties on day 248 of the war show an estimated 70,250 Russians killed since the war began. Just two weeks ago and facing 5,000 dead, Ukrainian President Volodymyr said Russia could reach 100,000 dead and it would not change the Kremlin's mind or approach to this war.
"So many citizens of Russia gave their lives to allow a handful of people in the Kremlin to ignore reality," Zelenskyy said. "And judging by the way the Russian 'funeral' is going on, we can say that even 100,000 dead Russian citizens will not make the Kremlin think twice."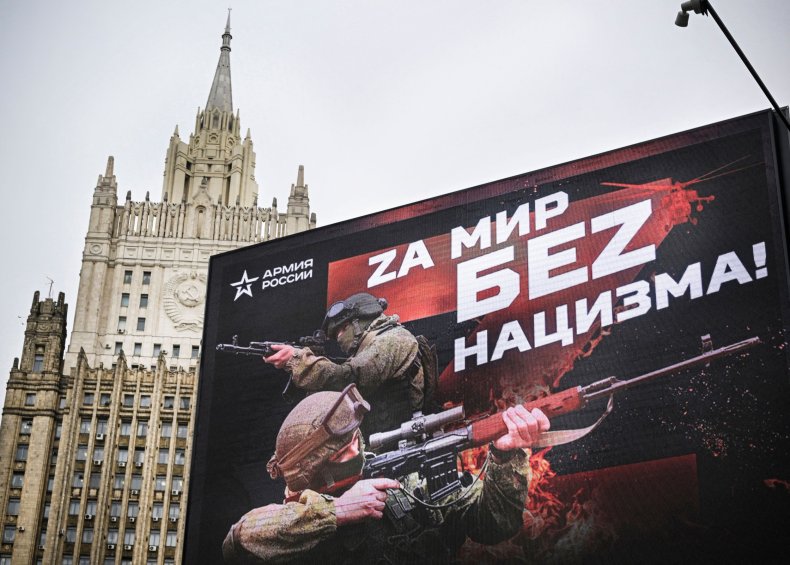 Zelenskyy said it was likely that the number of Russian casualties would increase at a normal rate and that Ukraine's mission was to keep fighting for their country as the harsh winter months approached.
"Only real victories for Ukraine, only real protection of the free world from Russian terror and blackmail – protection through sanctions, protection through aid to Ukraine, – only complete expulsion of the occupiers from the Ukrainian land and reduction of the offensive capabilities of the Ukrainian terrorist state – all this is the way to peace," Zelenskyy said.
Russia has also lost 1,400 tactical drones, 16 boats and ships, 273 aircraft, 259 helicopters, 2,600 tanks and 1,700 artillery systems, according to Ukraine's Defense Ministry.
Russia rallied troops along Ukraine's northern and western borders in late January, while also conducting military operations with neighboring Belarus. Russia attacked Ukraine on February 24 this year and there were heavy casualties on both sides. These include Ukrainian civilians, foreign fighters, Ukrainian military and 70,000 Russians, according to Ukraine's Defense Ministry.
Since the beginning of the war, Russia has not managed to overtake Kyiv, Lviv and Odessa, but they occupied many regions in the eastern part of Ukraine. Russia has occupied most of the Donbas region, which includes Luhansk, Severodonetsk, Donetsk and Mariupol. They occupied the Crimean Peninsula in 2014.
A month ago, Russia annexed four Ukrainian regions — Donetsk, Luhansk, Zaporizhia and Kherson — and claimed citizens of those regions voted overwhelmingly to do so. Zelenskyy called the situation in Donetsk and Luhansk "difficult".
"A very difficult situation persists in the Donetsk and Lugansk regions. The Bakhmut direction is the most difficult," said Zelenskyy. "As in the days before, we are holding our positions.
"In general, we are doing everything in the east and south to give the occupiers the feeling that they have no perspective, no matter who they send to fight against us, it will only end in defeat for them," said Zelenskyj.
news week has asked the Russian Foreign Ministry for an opinion.
https://www.newsweek.com/more-70000-russians-killed-war-approaches-day-250-ukraine-1755617 More than 70,000 Russians killed as war nears Day 250: Ukraine