Mother and her 3 children found shot dead, husband suspected – police
A mother and her three children were found dead in Michigan on Friday, police said.
The Mecosta County Sheriff's Office announced Monday on its Facebook page that it was investigating the incident and provided details of the shooting.
The victims were named as mother Dawn Gillard, 40, Katelynn Gillard, 6, Ronald Gillard, 4, and Joshua Gillard, 3.
The shooting took place at their home on 180th Ave south of Johnson Road in Austin Township on Friday afternoon.
Police also said they believe at this time the father and husband, a 51-year-old man, was the shooter but is not currently revealing his identity.
"[The] 51-year-old man believed to have turned gun on himself [has] a gunshot wound to the head," the press release said.
"The man was taken to Spectrum Health Big Rapids Hospital, later transferred to Butterworth Hospital in Grand Rapids before being transferred to the University of Michigan Hospital where he remains in critical condition as a result of his injuries."
Authorities said there is no clear lead as to what led to the shooting and it is still being investigated.
"The Mecosta County Sheriff's Office will forward the report to the Mecosta District Attorney's Office for a review of the charges [the] male in relation to the actions leading to the four deaths," the press release continued.
"The man's name will be withheld pending arrest and formal charges. Information will be restricted in the near future so as not to jeopardize future criminal proceedings and out of respect for the family."
The press release ended by urging anyone with information to contact their Detective Sergeant, Mike Mohr, at (231) 592-0150.
Democratic Gov. Gretchen Whitmer has previously described gun violence as a public health crisis after a 2021 shooting at Oxford High School.
She said there must be "action" beyond "thoughts and prayers" but gave no details.
Whitmer previously supported a measure that would allow judges to order people who pose a high risk to themselves or others to have firearms taken away.
Taking to social media, she has also acknowledged the concerns of people arguing that gun control would quickly undermine a person's right to bear arms.
"The gun lobby has sold the American people a false narrative that you have to choose between two sides on gun laws," she tweeted in 2019.
"The reality is that we can both recognize the rights guaranteed to us by the 2nd Amendment AND work to prevent gun violence.
"I said that our politics in Michigan doesn't have to be like that in Washington DC.
"This also applies to work to prevent gun violence. We can come together, both gun violence prevention advocates and responsible gun owners, to ensure our communities are safe."
news week has reached out to the Mecosta County Sheriff's Office for comment.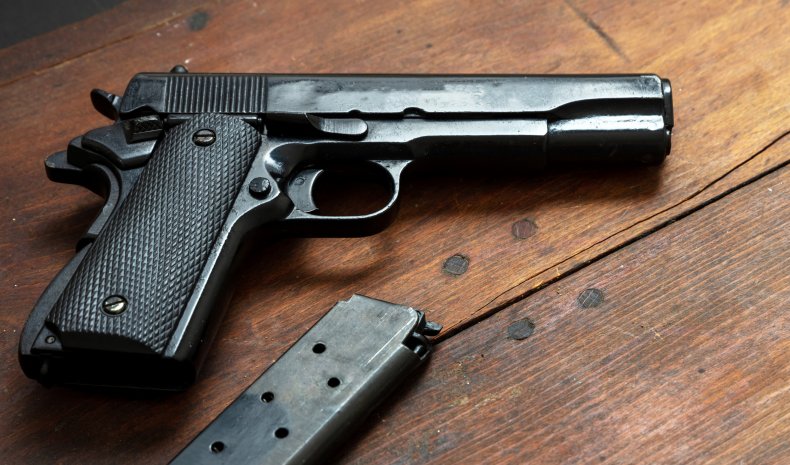 https://www.newsweek.com/mother-three-children-shot-dead-shooting-husband-dawn-gillard-austin-township-michigan-1711625 Mother and her 3 children found shot dead, husband suspected – police