Mother finds razor blades attached to a slide at children's park just before her 3-year-old daughter was about to slide down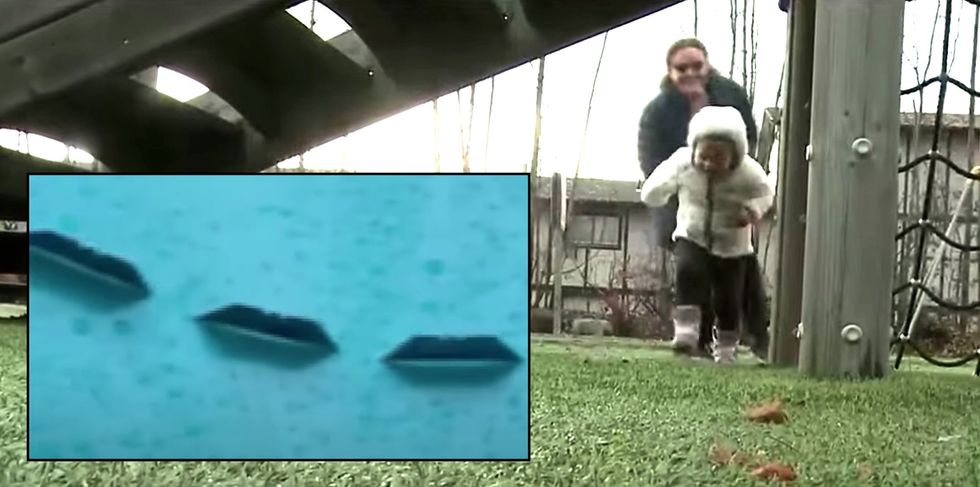 A mother in Alaska was shocked by this Razor blades attached to a slide at a children's park just before her three-year-old daughter slid down.
Felicia Pope says she was with her daughter Abigail and her husband at Schroeder Park in Anchorage, Alaska, when she found the razor blades on October 8.
She says her daughter was about to go down the slide when Pope rushed in to stop her.
"I ran as fast as my body would allow me – even faster," the mother said. "And if you see the playground, I had to crawl under it real quick, jump back up and grab her. Everything happened so fast."
Pope said her daughter was just seconds away from being caught in the razor blades.
"It is designed to capture a child with maximum force while gravity works against them. It was meant to cause harm," she said.
Her husband called the police and when they investigated, they found more razor blades near the stairs of the playground building. Since then, they have been monitoring the park more closely.
Pope said her family moved from the Philadelphia area to escape crime and find a safer community.
"We're from the East Coast, the greater Philadelphia area. "I have never heard of anyone putting razor blades (on slides), but I have heard of children being killed by stray bullets," the mother said. "We left this area and traveled 4,000 miles to the final frontier to return to some old-fashioned ways of life."
Police said they had no suspects but were investigating the incident. Since no one was harmed, an identified suspect would only be charged with vandalism.
Here is a local news report about the incident:
Razor blades found on a slide at Eagle River Parkwww.youtube.com
Do you like Blaze News? Bypass the censorship, sign up for our newsletter and get stories like this delivered straight to your inbox. Login here!