MSNBC says Hispanics are becoming Republicans because of "really really toxic culture wars" and "paranoia" against socialism in schools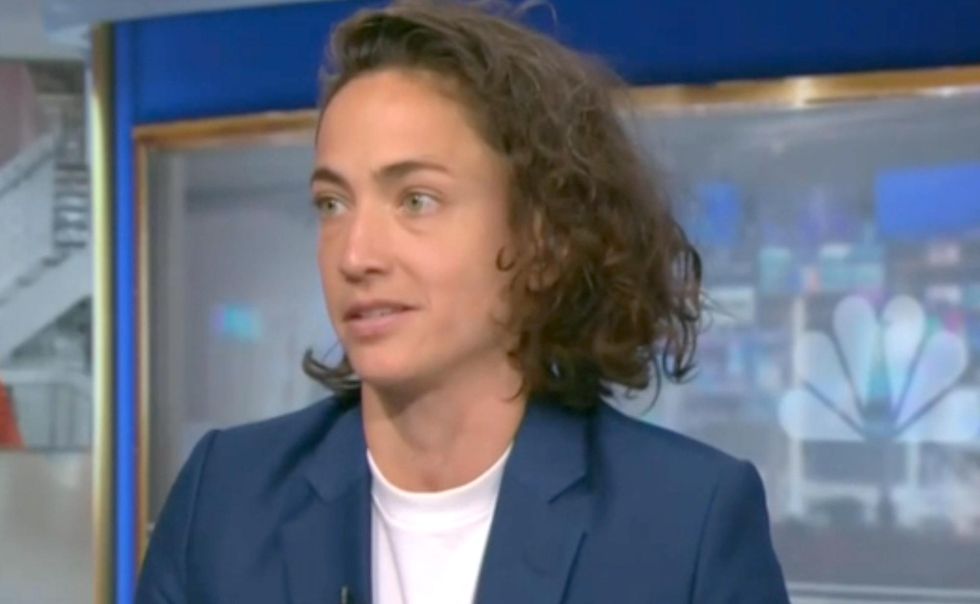 MSNBC tried to investigate why many Hispanics are turning away from Democrats and voting for Republicans, blaming "really really toxic culture wars" and "paranoia" against communism and socialism.
The claims were made by reporter Paola Ramos during a discussion about her documentaries with guest host Chris Jansing on Wednesday on Jose Díaz-Balart Reports.
Jansing asked Ramos if fear of socialism will play as big a role in the 2020 Hispanics election as it did in 2016.
"Chris, that's the story we heard in 2020. You know, that's the familiar story, that idea that what drove a lot of Latina voters to Trumpism in 2020 was that fear of socialism, but what we've found now, two years later, is like this polarizes the country, right?" Ramos replied.
"With the disinformation, with these really, really, really toxic culture wars, with the extremism, it all feeds on this fear of socialism and communism," she added.
She went on to note that many Latina mothers had been activated after being sidelined by their fear of the introduction of socialism in the public schools.
"They disrupt the school board meetings, and that's because not only do they believe in those traditional values, but now their paranoia is that this idea of ​​communism is infiltrating the classrooms, and that's kind of a new Latina voter that I' I'm starting to see in Florida," Ramos explained.
She compared the Hispanic takeover of Republican talking points in Virginia to what she had seen in Florida.
"What a lot of these Latina moms are saying, they're echoing a lot of the same talking points that you probably heard in Virginia," Ramos concluded. "They are Anti-Critical Race Theory, they are anti-LGBTQ issues taught in schools, they are anti-COVID safeguards. I think the extra layer in Florida goes back to that fear of socialism."
In a March poll, Hispanic and Black Republicans posted strong gains as President Joe Biden's favorable rating tumbled further. A separate poll in May found that 65% of Hispanics said they support a temporary closure of the US-Mexico border to curb illegal migrant crossings.
Here's the video of the segment from MSNBC:
https://www.theblaze.com/news/msnbc-hispanics-gop-culture-war MSNBC says Hispanics are becoming Republicans because of "really really toxic culture wars" and "paranoia" against socialism in schools