MSNBC viewers are outraged by "Morning Joe" for saying Republicans are gaining popularity as the economy falters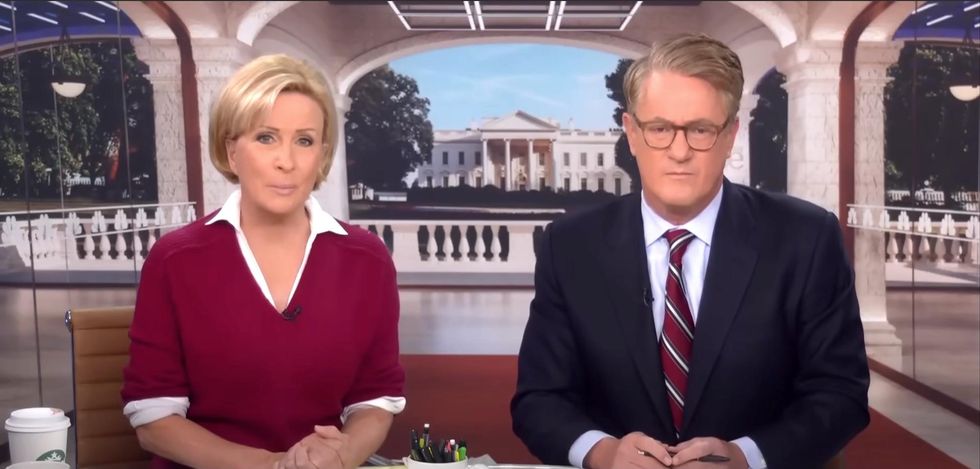 MSNBC viewers were outraged when Morning Joe's panel reported on a new poll showing Republicans had an advantage over Democrats due to the flagging economy.
Joe Scarborough and Mika Brzezinski spoke about a new poll by Siena College and the New York Times that showed Republicans are gaining popularity. The poll found that 49% of likely voters would prefer to vote for a Republican in a general congressional vote, while only 45% would prefer to vote for a Democrat.
"You have an overwhelming number of Americans who believe the country is going in the wrong direction," Scarborough said.
"And the further we get into this campaign, the more of a burden this is becoming for Democrats, especially after last week's horrible inflation report came out showing inflation is still red hot," he added.
"One can deny reality, but one cannot escape it," answered Al Sharpton.
MSNBC was dismayed and angry that "Morning Joe" supported "fascism" by covering the poll.
"Dear Sir/Madam: F*** Morning Joe & Polls. Morning Joe was one of those who normalized Trump. Amazing how these numbers come out after most Republicans have been humiliated in debates over the past two weeks, isn't it? read a popular tweet with more than 700 likes.
"Finally, @morning_joe and @JoeNBC He himself is now basically claiming that voters vote on the economy first and nothing else – really, Joe? People vote for fascism b/c economy? Have you been MIA in the last ten years? Joe doesn't say that the fascists have NO plan for inflation or gas prices. read another tweet.
"Media shows like #MorningJoe are always trying to perform a Jedi mind trick. These polls are not accurate. They ask 700 people and try to tell us that this is how the country will vote. Who are they even asking? As a black woman, I've never been asked in a poll who I vote for." said another critic.
"Here comes the mood killer. Who the heck is moving for crime? where are these people Great so we will permanently lose our rights and our democracy because of temporary economic problems and you are helping to make this happen!! JFC," answered another viewer.
"Yet AGAIN you lie to the viewers by calling these rabid, outspoken fascists 'Republicans.' Now they are saying AGAIN that inflation is the only thing that matters to voters." answered another viewer.
Other viewers were upset that the poll said abortion was not a top concern among likely voters, even though the issue rose in prominence after the US Supreme Court overturned the crucial point Roe v. calf Decision enshrining the right to abortion.
Here's the outrageous segment on 'Morning Joe':

Polls show Republicans have a slim lead weeks before the midterms

www.youtube.com

https://www.theblaze.com/news/msnbc-viewers-poll-morning-joe MSNBC viewers are outraged by "Morning Joe" for saying Republicans are gaining popularity as the economy falters