MSNBC's Al Sharpton criticizes Vivek Ramaswamy for his lack of "political experience" following the viral exchange in 2003
MSNBC host Al Sharpton turned the tables on Republican presidential candidate Vivek Ramaswamy for his lack of "political experience" following their viral exchange in 2003.
A clip resurfaced last week of then-Harvard student Ramaswamy urging then-Democratic nominee Sharpton, who had been running against rivals with years of elected office experience, as to why the reverend should earn his vote over someone who was in the politics is more experienced.
On Saturday, Sharpton asked the GOP outsider the same question and played the clip of their exchange during a lengthy interview.
"So, 20 years later, it's my turn to ask you," Sharpton told Ramaswamy. "Of all the Republican candidates out there, why would anyone with the least political experience vote for you?"
Sharpton continued: "And I might add that you never held office. You only voted twice in the last election. They don't even vote regularly. And you support Donald Trump, who never held office until he was President. What, do you put a different standard on me?"
The clip of 18-year-old Ramaswamy asking 2004 hopeful Al Sharpton about his lack of "political experience" is going viral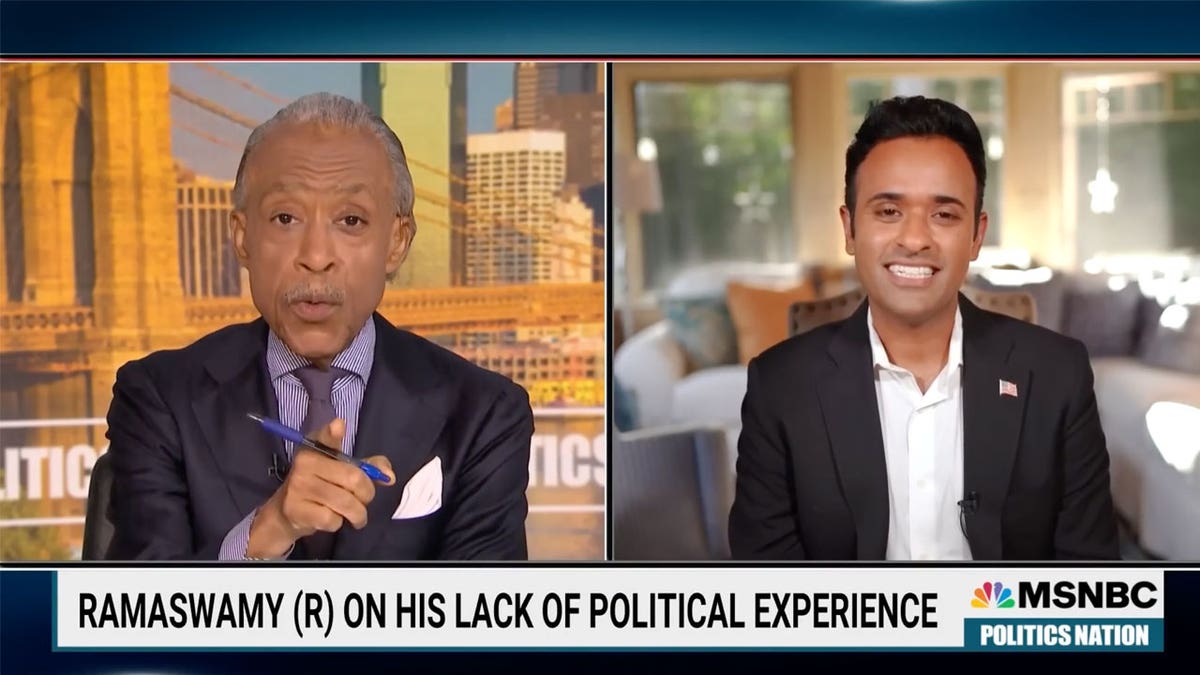 "Listen, I think you convinced me at the age of 18 that political experience is not the same as holding office," Ramaswamy replied.
"Oh, can I publish in the right-wing press that Sharpton has converted a young man? Well, I don't want to presume that," Sharpton quipped.
DECONSTRUCTION OF THE FIRESTORM BY VIVEK RAMASWAMY'S ISRAEL COMMENTARY
Ramaswamy commended Sharpton for being "the only bipartisan anti-war candidate" who opposed the Iraq war. He then turned to his own opposition to US involvement in Ukraine's war against Russia, a comparison Sharpton did not accept.
"When I spoke out against the war in Iraq and advocated weapons of mass destruction, I contend that that was not the case. So in the end I was right. You can't compare the United States, which supports Ukraine, defends itself against Russia, so "It's not the same," Sharpton said.
"I think there is a myth that Ukraine is actually – I was opposed to the Iraq war at the time, but I am consistent now – Ukraine is not a democracy as we have now portrayed it," Ramaswamy replied.
"Ukraine is in a strategic place for the United States … where we have NATO allies surrounding it," Sharpton retorted.
"I respectfully disagree," Ramaswamy interjected during the clash.
RAMASWAMY ENDS RAP FIGHT WITH EMINEM, WILL STOP PERFORMING SONG IN CAMPAIGN TRAIL: 'I WILL RESPECT HIS WISHES'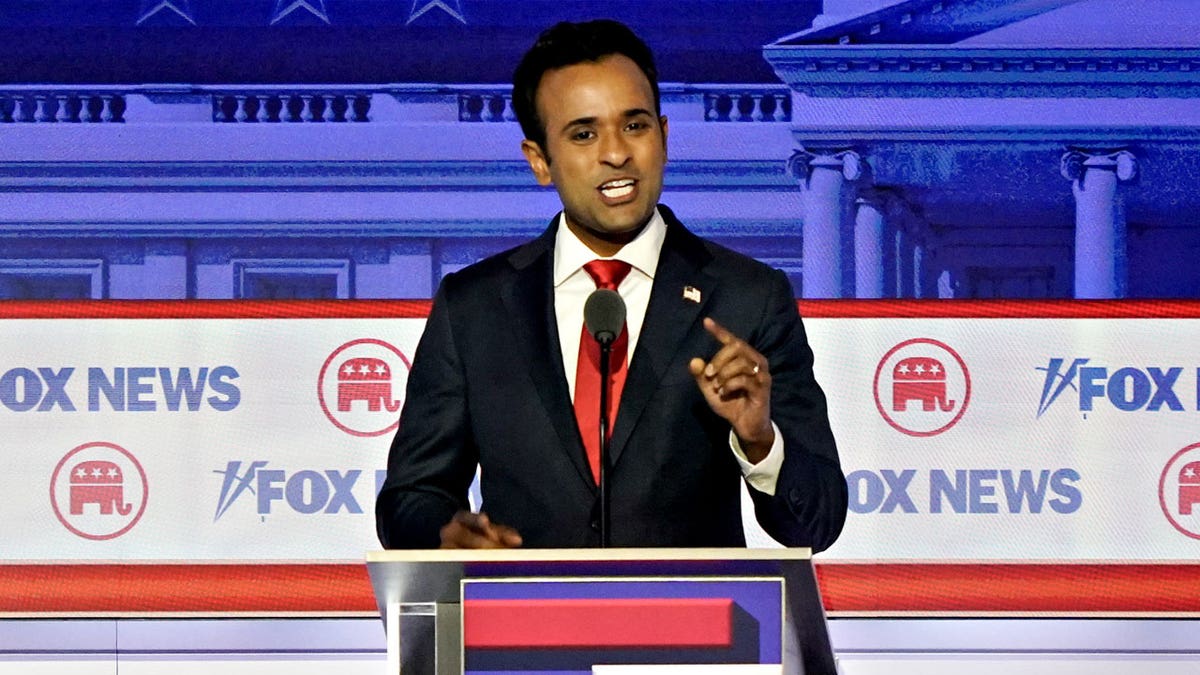 During an October 2003 MSNBC town hall ahead of the 2004 election, a student, who introduced himself to Sharpton as Vivek, asked a question about his lack of office, noting that Sharpton's meeting with "Hardball" host Chris Matthews had two episodes, Democratic rivals, then-incumbent Senators John Edwards and John Kerry, the latter ultimately winning the nomination but losing to President George W. Bush in the general election.
"Of all the Democratic candidates out there, why would I vote for the one with the least political experience?" asked 18-year-old Ramaswamy.
CLICK HERE TO GET THE FOX NEWS APP
"Well you shouldn't, because I have the most political experience," Sharpton replied, drawing laughter and applause from the audience. "I got involved in the political movement when I was 12 and have been involved in social policy for 30 years, so don't confuse people who have a job with political experience."
"As we saw with the current White House occupant, George Bush was governor and has made it clear that he has no political experience," Sharpton later joked.
For more information on culture, media, education, opinion and channel coverage, visit foxnews.com/media.