Murray Hooper's last words before execution in Arizona
Arizona has executed a man convicted of murdering two people in 1980.
Murray Hooper, 76, received a lethal injection for the killing of Patrick Redmond and his mother-in-law, Helen Phelps, at Florence State Penitentiary on Wednesday.
Authorities said Hooper and two others broke into Redmond's Phoenix home on December 31, 1980 and carried out the murders at the behest of a man who wanted to take over Redmond's printing business.
Redmond's wife, Marilyn, survived and testified against Hooper in court.
The Associated Press (AP) reported that it was more than 20 minutes after the execution team entered the room before they inserted IV lines into Hooper's right leg and right forearm to administer the sedative pentobarbital. Hooper chuckled several times while interacting with the team.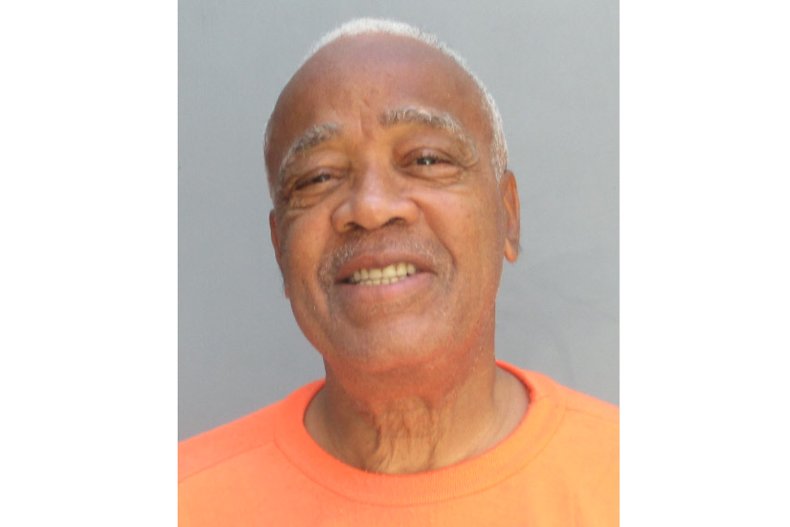 After the death warrant was read out loud, Hooper said, "It's all said. Let it happen."
Hooper then told his attorneys, friends and family, "Don't cry for me — don't be sad."
He also turned to face about 30 witnesses watching the event, made eye contact, smiled widely, and waved.
Nothing happened for a few minutes after the guard read out the death sentence.
"What are we waiting for?" Hooper asked.
The AP reported that a medic trying to insert the IV lines once couldn't find a syringe with the anesthetic used to numb the area, so one was brought in and used on Hooper.
"It will hurt less," said the doctor.
"Okay, fine," Hooper said, later adding, "I can't believe this," while shaking his head.
As the deadly drug began to flow, his fingers trembled and he yawned. After that he didn't move anymore.
He was pronounced dead at 10:34 a.m., according to the Arizona Department of Corrections, Rehabilitation and Reentry.
About 15 minutes elapsed between a warden's announcement that the execution was about to begin and when Hooper was pronounced dead, the AP said.
His execution was Arizona's third since the state resumed executions after an eight-year hiatus after criticism that an execution in 2014 had been botched and execution drugs difficult to obtain. The state executed Clarence Dixon in May and Frank Atwood in June.
Also on Wednesday, Stephen Barbee was executed in Texas for killing his pregnant ex-girlfriend and her 7-year-old son.
Two inmates, Richard Fairchild and Kenneth Smith, are scheduled to be executed Thursday in Oklahoma and Alabama.
https://www.newsweek.com/murray-hooper-final-words-before-arizona-execution-1760268 Murray Hooper's last words before execution in Arizona