My nephew's wedding tore my family apart – what should I do?
Dear Newsweek,
I have been with my husband for 22 years. We have a combined family of four children, three are biological from me and one is biological from him and my husband raised his daughter before she was a year old as a single father.
We moved in together when my son and daughter were in sixth grade. My step-daughter has been to every family celebration and gathering with my family and I have raised her no differently than my own children, I love them all equally. Our children are all in their thirties now and have families of their own, we are blessed with 11 grandchildren and as a family we have spent almost every holiday together at my parents' house. My stepdaughter attended every family celebration.
My nephew got married (09/2021) and they sent save-the-dates to everyone. When I received our invitation I replied through the website they were using and I noticed that my stepdaughter's name was not on the list on the website.
My stepdaughter told me that she did not receive an invitation. I was confused and decided to call my mother and ask her if she knew anything about it.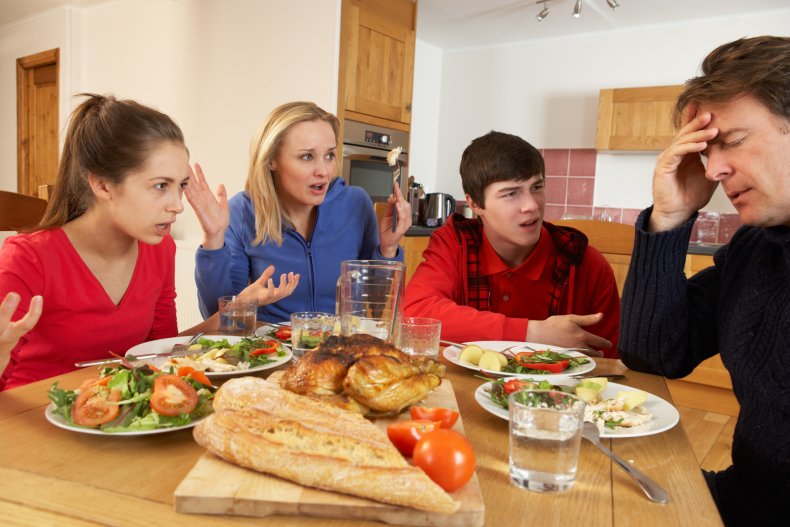 I was completely shocked when she replied that my stepdaughter was not invited. My sister and I don't get along and she is the groom's mother and I have always felt that my mother favored my sister and her children. According to my mother, she was told by my nephew and sister that my nephew didn't really know my stepdaughter very well. I was very, very upset.
I informed my mother that I would call my nephew and listen to this myself and she asked me not to call him as he was stressed enough already (apparently his fiancé was a Bridezilla). I didn't tell my husband what was going on and I didn't talk more about the wedding.
My mother called and I informed her that I would not be attending a wedding that one of my children would not be attending. She got mad at me and said, "We're family and we have to show up for my nephew and it won't look good if you're not there." I told her they insulted me by not inviting my child.
I told the other kids why I wasn't going to the wedding. They were angry, but I told them to do what they thought was best for them. One of my daughters told me she was going but only for an hour so my mother wouldn't be upset. No one spoke of the wedding again and the day came and went. I then found out that my sister called my stepdaughter to explain it to her. She was surprised and my sister apparently told her that she was her niece and that she had never looked at her any differently. My stepdaughter was very upset and hung up.
I haven't spoken to my sister or nephew since then, and my mother told me to stop refusing to go to events. She and my sister lied to the rest of the family about why I'm not there instead of telling the truth. I've told everyone who asked me about it, even though my parents asked me to, and they all agreed I did the right thing, but it obviously caused a rift in the family.
Angry Mom, California
You must mend the break in your family tree
Ruth Freeman is a psychotherapist and founder of Peace At Home Parenting Solutions.
dear angry mother,
First of all, congratulations on creating a stepfamily that enjoys each other's company and celebrates good times together. I have worked with hundreds of stepparents over the years and am a stepparent myself. It can be a challenging role and you clearly handled it well.
At this point you might want to contact your nephew. I would first try to understand his point of view and describe, with as much care and as little blame as possible, the deep feelings of sadness and disappointment you felt at your daughter's exclusion. Belonging is important to everyone and your nephew didn't realize how much his action could have hurt his cousin.
Since you clearly value family ties, I strongly encourage you to mend this break in the family tree for the sake of your children. This is likely complicated by the feeling that your mother favors your sister. I cannot agree more with you on the injury and lack of emotional intelligence demonstrated here. And your feelings can run so deep that it can be helpful to meet with a therapist to process them. Above all, I hope that you can see the bigger picture of maintaining family relationships, not only for the sake of your children but also for generations to come.
All your emotions are valid
Ethan Jones is a Licensed Marriage and Family Therapist with Zest for Life Counseling in Utah.
I'm sorry you and your family have to go through this. Undoubtedly, this experience was and is difficult to handle due to the different emotions that you and each member of your family experience. All of these emotions are valid and should be cherished. This can be difficult to accept, especially when each party feels justified in their position.
I imagine if you reconcile the fact that your feelings and your sister's feelings are equal, there can be room to accept each other. They say that time heals wounds, but it's important to use this time to challenge yourself to put yourself in your sister's shoes and understand her perspective. Also, I often encourage people to think about what they can and cannot control. We often want to control situations and make them easier for others, but we need to learn that we cannot control others.
Newsweek's "What should I do?" offers readers expert advice. If you have a personal dilemma, let us know at life@newsweek.com. We can ask experts for advice on relationships, family, friends, money and work, and your story could be featured on WSID at Newsweek.
https://www.newsweek.com/wsid-nephew-wedding-torn-family-apart-stepdaughter-invitation-1753910 My nephew's wedding tore my family apart – what should I do?