My Sister Ruined My Relationship With My Daughters—What Should I Do?
Dear Newsweek, First, I want to mention that I was the scapegoat of my family growing up. My mother vented all her anger from our violent and alcoholic father onto me, and she allowed my older sister to control me. When my sister said my hair was too long, mom would sit me down and cut the golden locks I adored off. My sister noticed me brushing out my hair in the sunlight and enjoying the sparkles of blond colors shining in the light.
My mother put me back in the second grade after I had passed per my older sister's constant nagging for her to do it. I had to take the second grade over and spend the rest of my school years dreadfully behind the friends I had made in the second grade. It went on and on through the years. Eventually, it crossed the generation gap when my own children were getting married.
When my son was having his wedding rehearsal, I agreed to pick up my sister and her husband. My sister asked if she could watch the rehearsal and my son told her she could. He had no idea of how manipulating my childhood family was, especially my sister. We were running only a half hour late and when we called to tell my sister, she told us she had called the Sheriff in the rural area we lived in to do a wellness check. Then, she called my son and told him we were missing. She really sought ways to ruin the wedding rehearsal. She even invited herself to the pizza party afterward for the rehearsal participants. I was so upset with her; I didn't go to the pizza party. Unfortunately, that left another open opportunity for my sister to do her smear campaign at the pizza party. The next day at the wedding, my son's pre-teen child came up to me with a bewildered look on his face. He told me that his aunt unloaded on him basically on how she felt I was a horrible housekeeper and kept my home dirty. He knew better because he lived with me for seven years with his dad.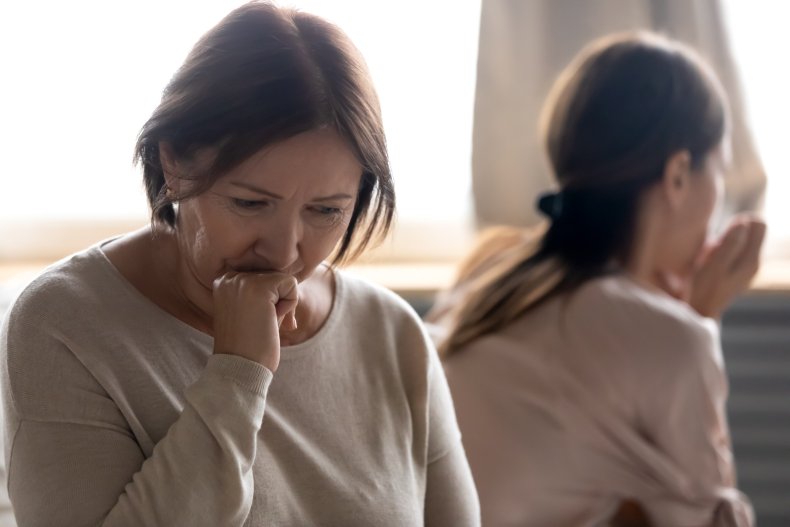 Well, fast forward a couple of years, and my other twin daughter was getting married. My daughter called me and said she wanted to invite all my siblings to her wedding because her husband-to-be wanted to meet them. I felt my heart drop, thinking about the boundless possibilities that could unwind with such a wedding. I asked her to at least not invite my older sister. She had already sent her an announcement about the upcoming wedding. My daughter called my sister to ask about how she would behave at her wedding and my sister blasted me to hell and back. My daughter was honest and told my sister of her concerns, but instead, fell into the manipulation of a sociopathic aunt who twisted everything I said and added lies about how I even hated my younger twin even before her birth. What mother could hate a child she was excited about giving birth to? But my daughter bought it lock, stock and barrel. My sister even convinced her that I was a 'mad hatter' and would be out of control at her wedding.
Fast forward again and the wedding rehearsal for my daughter was approaching. I was relieved that my sister didn't bother to try to be there. But she was in spirit. During the dinner after the rehearsal, my daughter kept coming up to me and asked me if I wanted to talk to her. She even pointed to vacant tables and chairs they weren't using at the dinner. I even counted the times she came up to me for some reason. She asked me five times if I wanted to talk. I didn't but felt she wanted to talk to me. After dinner, I went up to her and told her I would wait at one of the tables to talk with her. She joined me and then the nightmare started.
After my daughter talked with me about the seating, her soon-to-be husband approached me after I joined my husband. He cocked his head to the side and said, "I don't know what THAT was about, but I only want HER to be happy! If you don't behave tomorrow, I will throw your A** out!!" My husband and I were both shocked. I watched as my soon-to-be son-in-law walked off as my daughter said sarcastically, "Oh, he's defensive. How unfortunate." I was crushed. I was being singled out and disrespected beyond my belief. I asked my husband, "Do you want to leave?" He said, "Yes." I called my daughter on the phone and told her we would not be at the wedding the next day. She went ballistic and hasn't talked to me for seven years now.
At first, I was devastated. Now, I just don't need that kind of person in my life. I raised her better. She has a Ph.D., believe it or not. By the way, she made reservations for the groom's parents to stay at a highly-rated hotel while they were in town. We were booked at a hotel where prostitutes frequent and were littered around the lobby. I refused to stay. The elevator was even broken and my elderly husband and I had to walk on crumbling steps from the hotel parking area to the hotel lobby. Please consider my story as it has taken a part of my heart to live through it. My other twin daughter got married and after hearing what went on with her siblings, she didn't even invite me, or my husband, to her wedding, only the groom's parents.
Anonymous, Unknown
Newsweek's "What Should I Do?" offers expert advice to readers. If you have a personal dilemma, let us know via life@newsweek.com. We can ask experts for advice on relationships, family, friends, money and work and your story could be featured on WSID at Newsweek.
Cut the Toxic Family Members From Your Life, and Repair the Relationship With Your Children
Dr. Bahjat Balbous is a psychiatrist at Euromed Clinic Dubai in the United Arab Emirates.
From your story, I am sincerely sorry for the heartache and hurt your family have caused you. It sounds as if your childhood certainly set a blueprint for family life and your role within it after it had long passed.
First of all, I would recommend that you seek counseling to deal with the issues of the past and come to terms with them as until you do, they will continue to haunt you and cast a shadow over your current life. Therapy such as Acceptance Commitment Therapy (ACT) will allow you to face these and live with what happened, as well as ensure you develop strategies to enable you to confront any situations that arise due to the past with strength and a greater sense of self.
Personally, I wonder why you would even want a relationship with your siblings, especially the sister who has treated you so monstrously during your life. Is it because you believe you should? Or [do] you have a lingering hope that at some point, things will be different? I would argue that you need to accept that you will never have the power to change how she—or anyone else—chooses to behave toward you but what you can do is change the power and influence this behavior has on you and how it affects you. You will need great strength to do this (again therapy is key).
It sounds as if, thankfully, your husband cares for you and I would advise you to relish this relationship. For now, I would say focus on this and leave other relationships that disempower you and negatively affect your sense of self until you feel stronger. I sincerely believe you should first of all work on yourself before you attempt to unravel the issues that exist between you and your children so that once you decide to deal with this, you are stronger and more self-assured. This will radiate in your interactions with them, and it should enable you to command the respect you deserve and change their perception of you over time.
Once you have started therapy, perhaps reach out in a small way to your children, without expecting anything at all back. Simple things such as Christmas cards, Birthday cards, and even small, thoughtful gifts to your children and grandchildren may be a good starting point. In any card you write, focus on them and your unwavering love for them, offering an olive branch such as "I miss you and I would love to hear from you whenever you can." It may also provoke them into reassessing their opinion of you. If you do manage to restore the relationships, do not delve into anything that happened in the past in any detail—that is your burden to bear, not theirs. Do not play the victim as this will be seen negatively. Do not try to justify your hurt or your actions or point out how the behavior of others was wrongful, especially towards you. Simply state that you were hurt by what happened and you wish to move on and look to the future, not the past.
Forgive and Let Go—It Is Time To Communicate With Your Adult Children
Rabia Khara is a marriage and family therapist specializing in adults, couples, and families, based in New York. She is also a drama therapist and mindfulness meditation teacher.
My heart goes out to you for all that you have experienced with your family- an alcoholic father, a controlling mother, and a manipulative sister. I sense a lot of childhood trauma and abuse that carried on well into your adulthood and beyond. I am sorry for your pain.
I appreciate you sharing your story with us and for the opportunity to help. In reading your letter I noticed that you did not specify if you wish to achieve a particular outcome, however, I can surmise you would like to reconnect with your children. Is there a desire to repair your relationship with your older sister? Sometimes it's difficult to determine a course of action on hypotheticals but I believe an attempt at reparation with your daughters would be a good starting point.
How involved is your husband in your adult children's lives? What role has he played in contributing to a possible remedial effort on your behalf? If this has been solely you dealing with your older sister with her maliciousness and ill intent carrying over to your children then I hope he joins you in bringing closure to the relationship with your sister unless she comes clean and confesses the damage she has done. Relationships are not always about repairing but also learning from a rupture or split, that includes familial bonds, especially the toxic ones.
Take time to do a check-in with yourself and see how you're feeling through all this process, because there is a lot of trauma that you are carrying and not knowing how you've been able to address it in the past, it would be helpful to reflect on your thoughts by journaling it out. Start by writing a letter to your sister expressing everything from the very beginning that has let you go to the point of either wanting closure or her stepping up and being honest with your children for the role she played in ruining their relationship with you.
The second step would be, should you choose to explore this route, communicating with your adult children, your daughters, about the same. If there are meaningful days or times such as birthdays, anniversaries, even the holidays when you would like to connect with your children, see if you can connect with them by writing a letter which if already attempted may seem redundant but would not be futile given that relationships still require work as well. There are no guarantees after doing everything right that your relationship with your daughters will be the way it used to be, however, a genuine attempt to reconnect would benefit you mentally. It may be appreciated if your daughters are waiting for you to make the first move. I am offering thoughts not knowing all the particulars and to the best of my ability. Concurrently, you can choose to morph your relationship into a compromise between yourself and your daughters to where the process of reunification can begin.
Lastly, in a simplistic way, in situations where individuals feel they don't have a voice or their needs are not met from an early age, they develop a mechanism of survival that often involves detaching self from reality to numb the emotional pain or to subdue themselves so they become impervious to pain. Maybe tending to parts of yourself that have been hurting all these years would become priority number one for you as you begin the journey of healing through forgiveness of those who hurt you. If you have not already, write a letter to your daughter expressing the pain and hurt that led you to not show up to the wedding, the additional pain of disengagement, an emotionally and mentally detrimental experience for the inflictor and the receiver; and lastly, a letter to your older sister who should have protected you rather than harming you. Allow your thoughts to flow with the same heart-centered approach you expressed to us.
Once you have forgiven those who harmed you, you will find it easier to let go of the pain by focusing on the growth that the lessons these collective experiences taught you. Sometimes these pain patterns get passed on from one generation to the next, I recommend meeting anger and hurt with compassion and kindness. Be the source of love for yourself and find a silver lining during difficult times, making you stronger and more resilient than before. I hope changing perspectives on the situation helps you.
https://www.newsweek.com/wsid-family-sister-children-custody-1760410 My Sister Ruined My Relationship With My Daughters—What Should I Do?