My son's stepmother replaced me at his wedding – what should I do?
Dear Newsweek,
I fell out with my son after he decided to put his stepmother on the top table next to the bride's father instead of me at his wedding. I know it's difficult with stepfamilies, but this was totally humbling for me in front of friends and family.
I tried to put on a brave face and stayed for the rest of the evening but this has now ruined my relationship with him and I'm still incredibly upset several months later. I was also excluded from the family group photos. I had to watch as the stepmother was in it too.
I thought maybe I would be called for the photos next, but that never happened. In hindsight, I think maybe I shouldn't have married. I'm not sure how to proceed now.
Sarah, London, UK
Newsweek's "What should I do?" offers readers expert advice. If you have a personal dilemma, let us know at life@newsweek.com. We can ask experts for advice on relationships, family, friends, money and work, and your story could be featured on WSID at Newsweek.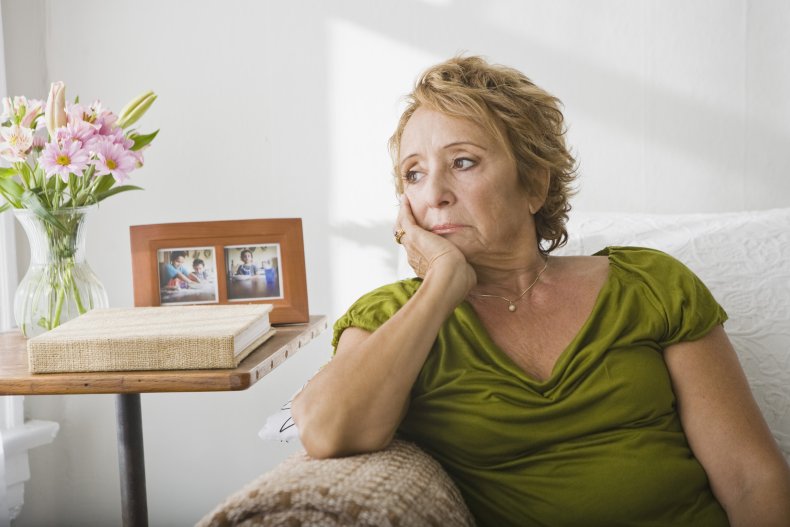 "Your feelings are valid"
Faith Dulin is a Licensed Marriage and Family Therapist based in Charlotte, North Carolina.
Dear Sarah,
Your pain is palpable and I am so sorry for the devastating injuries you have sustained. How do you usually deal with overwhelming, difficult feelings? This may be difficult to understand, but I fear your suffering will continue if you hold on to these feelings and allow them to destroy your relationship with your son. How could you move forward in a way that feels healing to you and keep the connection with your son that you desire? One option would be to talk to him with curiosity and without criticism, hopefully to understand the situation and his perspective a little better.
With an open, exploratory dialogue, you could share more of your experiences and feelings with him. I'm sure there were several moving parts involved in the marriage process and we can take things personally if we only have our own perception to inform us.
If your son isn't available to talk about this topic right now, it's best to accept where he stands and respect the boundary. Continuing to focus on variables beyond our control only increases misery and keeps us locked in cycles of helpless frustration.
Your feelings are valid and are best acknowledged in a constructive way, e.g. B. by processing them with a mental health therapist. You may never fully understand why events at the wedding turned out the way they did, but the bottom line was your son's wedding and his decision. Now you also have decisions to make. Will your pain destroy your relationship with your son, or will you be able to process the pain and move forward with the relationship intact?
Have an open conversation with your son
Gary Schuller is a Marriage and Family Therapist and completed a Postgraduate Specialty in Couples Counseling at the Center for Gender Psychology in London.
Dear Reader,
A useful starting point for processing your feelings is to identify what is in your control and what is out of your control. We cannot change the past, your painful experience is in the past and that cannot be changed, but your present feelings and what you do next are completely under your control.
Your pain and upset is very understandable given your experience at the wedding. To move forward and overcome these painful feelings, simply expressing your pain sincerely to your son, whom you love, who needs to hear about your experience and the feelings that followed, could be a step towards healing.
You hurt because you love and want to be included, let him know. When we are hurt, we often get angry and we express it, the other person hears it. There are always more vulnerable feelings under anger.
Giving your son the opportunity to hear about your sensitivity and your vulnerability, it could open a door to an open hearted conversation between you that can bring you closer and maybe even more intimacy into your relationship.
https://www.newsweek.com/wsid-son-excluded-mom-wedding-family-1749858 My son's stepmother replaced me at his wedding – what should I do?