"My wife died at 36. I became a single father of 11"
It was a sunny Sunday morning in 1986 and I was driving home when I got a call from my wife, Rochel Leah. That was unusual. Usually at this time of the day she was busy looking after our family – we had 11 children – so I was immediately concerned.
"I don't feel good," she told me.
"I'll be right there," I said, pulling onto the freeway as fast as I could.
When I got home I found that Rochel Leah was very ill. We rushed to the nearest hospital and went to the emergency room. She took one look at them and immediately took them to the doctor.
I waited in the lobby. My mind raced. I didn't know what it could be. She was healthy and she was only 36 years old. Together we ministered to our Jewish community in Long Beach, California. I was the rabbi and she was my partner through and through. She gave me beautiful children and taught at our Hebrew day school. We had an incredible life together.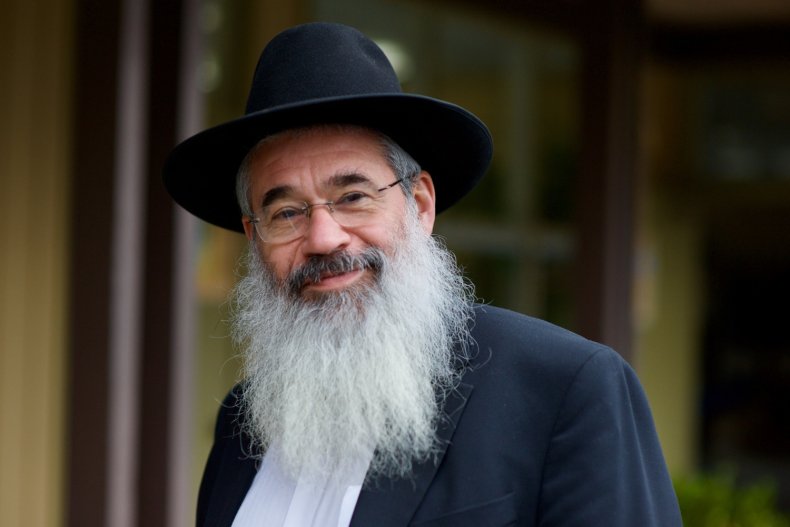 I read some psalms and stared at the floor, unsure of what to do with myself.
A moment later I looked up and the doctor was coming down the hall. I got up and approached him. He put his hand on my shoulder and looked into my eyes.
"I'm sorry," he said. "We did everything we could for them." My wife had died of a heart condition we didn't know about.
At that moment I couldn't breathe. I immediately realized that life as I knew it had changed forever. How would I tell our kids their mama was gone? How would I go on? And as an orthodox Jewish rabbi, as a man of faith, how could I understand that?
I believed that everything God did was good and that as humans we had a limited understanding of how the world worked. We didn't know the final plan. But that was easier said than understood.
As a rabbi, one of my responsibilities was to comfort members of my congregation who had suffered great losses. Parents whose son choked on a hot dog. A wonderful 20 year old woman with a bright future who has been diagnosed with multiple sclerosis. A mother whose newborn died from SIDS. I've always felt for them as much as possible, but I didn't really know what it was like. Until now.
Care of our 11 children
Those first few months after Rochel Leah's death were the hardest of my life. Suddenly I didn't feel responsible anymore – I was responding to the demands of the moment. While still tending to the needs of a large school, I now also tend to our 11 children. Satisfying her physical needs was a challenge, but somehow doable. I had to give up a lot of my self-employment and hire caretakers, which was so foreign to me.
However, the personal and emotional needs of such a diverse group – 16-month-old twins through to the eldest, a 14-year-old son – were the most overwhelming part of it all. They tried to cope with the sudden death of their mother while dealing with their own struggles.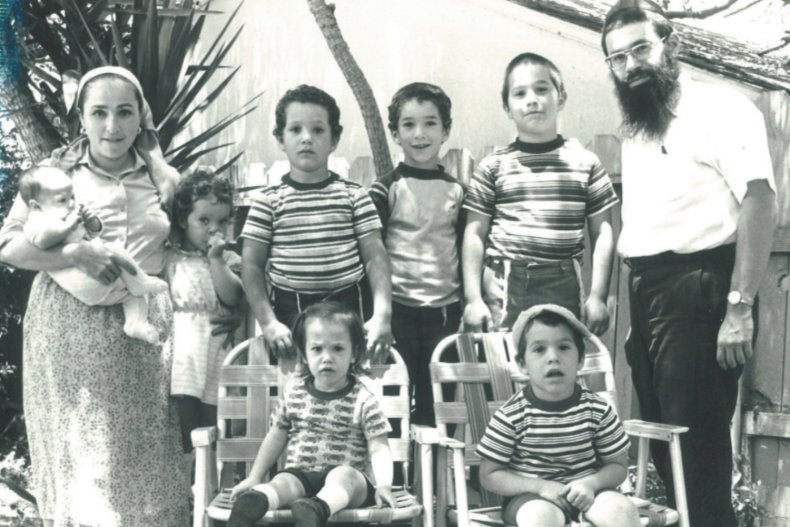 On the surface, after Shiva, the seven-day period of mourning in Judaism, followed by eight days at home for Passover, they seemed to have adjusted quickly to their new reality. But their sadness, anger, and fear showed themselves in other ways. Some played at school, some at home, and I was ill-equipped to handle the full range of responsibilities I now carried.
What made this time even more difficult was the fact that I was never alone. I ran a school for 400 students. I was the leader of my community. It seemed like everyone always needed me.
The path to healing
I felt like someone who had half of himself amputated and was unable to regain his balance. I needed reassurance that what I was feeling was "normal," whatever that meant.
I looked for a therapist who would understand me. It had to be someone who had lost a spouse and was also raising children on their own. I found such a person. I did intensive therapy with her for several months and held nothing back. It was messy. It was painful. But I was determined to do whatever it took. Maybe one day I would feel better.
I realized that I could no longer meet my commitments and needed to focus on my family during this time. I quit my school job and moved to a larger Jewish community in Los Angeles where I could be with other parents and peers and had more support.
Even though I got through the most difficult time of my life, I couldn't have done it without my faith. I asked God, "Why?" again and again. I couldn't understand. I studied death and why bad things happen to good people. There are many Jewish texts dealing with this subject.
Jewish teachings essentially say that there are two worlds and we will not fully know what the other world is like or what God's grand plan is for us until we reach that next world. There are also teachings that souls come here on a mission and once they complete their mission, they are reunited with God. I found solace in these ideas.
I turned my suffering into positive action. I was much more empathetic to people who had experienced tragedy. I acted like a father and gave everything for my children. I have given courses on grief in my community. I prayed to love again, and within a few years of my wife's death, I met a wonderful woman who stepped into the role of caring wife and devoted stepmother to my children.
Looking back, I now see that the grieving process has brought us all closer together. Luckily my children are all married now; some of them have children and grandchildren of their own.
There's still a longing in my soul for what I've lost. But every day I heal a little bit more. I learned that although I was in pain, I didn't have to suffer. Suffering was a choice. I chose not to wallow in depression and death; I chose life instead.
Rabbi Gershon Schusterman is the author of Why God why? How to believe in heaven when it hurts like hell what is out now. He ran the Hebrew Academy in Orange County, California for 18 years and is the proud father of 11 children and many more grandchildren.
All views expressed in this article are the author's own.
https://www.newsweek.com/grief-how-became-widower-single-parent-11-children-1762411 "My wife died at 36. I became a single father of 11"