Nancy Pelosi is yelled at during the event: "Sad Old Drunk"
US Representative Nancy Pelosi was harassed by protesters at a speech in New York on Monday.
A protester called Pelosi a "sad old drunk" during the event and continued to verbally abuse the congresswoman while he was removed from the crowd.
Video of the event went viral on social media.
US Representative Nancy Pelosi was berated by several attendees during a speech event in New York, and one called her a "sad old drunk" over boos from other attendees.
Pelosi appeared Monday at a lecture event at the City University of New York's Graduate Center with Nobel Prize-winning economist Paul Krugman. During their time on stage, various protesters in the crowd stood up and hurled insults at the congressmen. As one protester was removed from the crowd by security forces, another stood and continued to verbally disparage Pelosi.
Pelosi recently resigned as Speaker of the House after the Republicans won the House of Representatives in the November 2022 election. US Representative Kevin McCarthy has since been elected Speaker of the House, a position Pelosi has held for the past four years. Pelosi has led House Democrats since 2003, when she was elected minority leader, and served as Speaker of the House from 2007 to 2011 and again from 2019 to 2023. The 82-year-old will not seek re-election as Democratic leader, but attendees nonetheless held her firmly accountable for a variety of issues at Monday's event, with some shouting questions as Pelosi sat on stage with Krugman.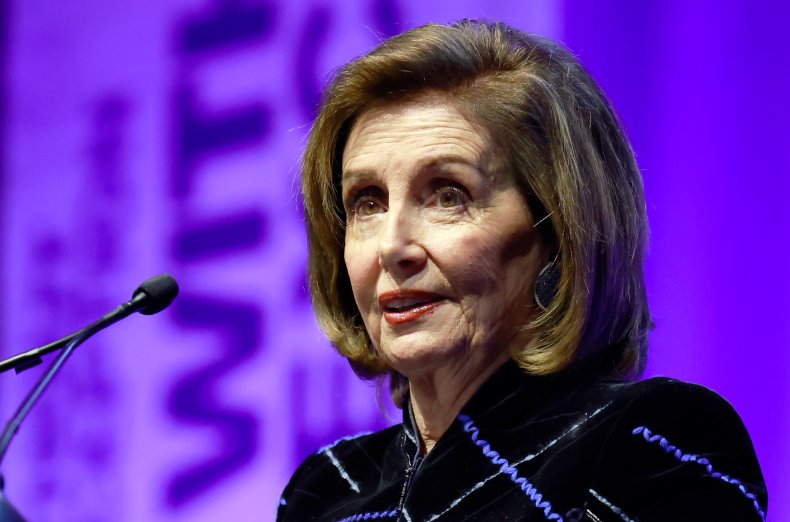 "I came to see a warmonger but you're a sad old drunk," shouted one protester from the crowd as another was removed by security forces. "What happened? When you went to Taiwan, did you look for Ukraine? Did we blow up the Nord Stream accidentally or on purpose?"
Security returned to remove the protester.
The protesters' screams ranged from Pelosi's visit to Taiwan in July, which provoked the Chinese government into questions about alleged United States involvement in an explosion in the Nord Stream pipeline in September, after Pulitzer Prize-winning journalist Seymour Hersh had published a detailed report alleging the attacks on its substack.
Pelosi was at the New York event on the same day as former President Donald Trump arrived in New York a day before his arrest and indictment. Some protesters asked her if she was present as part of Trump's impeachment.
The Video of protesters heckling Pelosi has since gone viral on social media.
"For some reason you have a very strong obsession to get us to war," shouted one protester before being removed from the crowd. As security forces pushed the protester out of the crowd, the heckler continued to question Pelosi about US involvement in the Iraq war. When the heckler was removed, another stood up and began questioning Pelosi on issues such as the Nord Stream incident and her trip to Taiwan.
The crowd appeared to be booing the protesters, with one person yelling, "You're an asshole!" and another saying, "Get out."
Two other protesters rose to harass Pelosi before being escorted out by security forces. One protester said he was "on behalf of all who love peace" at the event.
news week called Pelosis Washington, DC for comment.