National policing standards are needed to stop 'wandering police officers'
– and then poorly train and manage them. Tellingly, two of Nichols' alleged killers had only become cops because a cash-strapped Memphis had recently lowered police hiring standards.
Fortunately, the way forward is well known: away from America's tradition of highly localized policing, and towards the national approaches of comparable countries like Canada, England and Australia, which recruit better candidates and then hold them to high national standards. In countries like this, people don't wake up to almost weekly headlines about police killings.
Certainly, the murder of Nichols underscores the limitations of reforming policing by making police officers subject to more laws. Memphis was one of more than 100 cities that passed laws to make police more accountable as part of the Black Lives Matter movement. Although such laws are necessary because abusive police officers too often evade justice, they do a better job of punishing abuse than preventing it in the first place.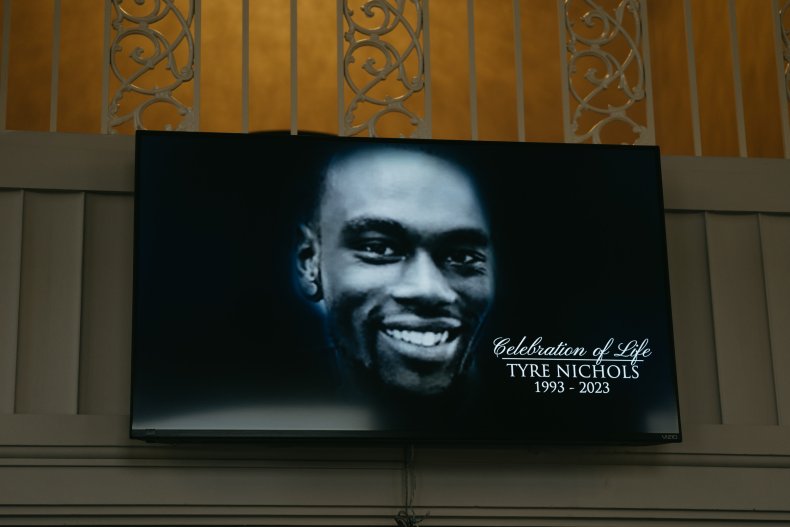 The fact is, the quality of the people we recruit into policing profoundly affects the quality of the policing we get. Research going back decades tells us that we can avoid much abusive policing by setting hiring standards designed to weed out those most likely to become bad cops. Consider the New York City Police Department. Emerging from the financial crisis of the 1970s, New York City increased its street ranks by 50 percent in 1980-84 and neglected qualifications and screening. The result: a historic increase in officer misconduct.
That episode resonates today. Police departments have struggled to recruit and retain officers in the wake of Covid and nationwide protests against police violence. In some places this has led to lower standards, which in turn has meant hiring some who were ill-suited to the badge.
And "low" can mean Really low, including hiring cops who have been fired for misconduct elsewhere – or resigned under a cloud. Such "wandering policemen" appeal to stingy departments eager to rent damaged goods cheaply; For example, about 1,100 Florida police officers working today have been fired from another department, including 800 for serious abuse. That hiring standards and budgets for America's roughly 18,000 police departments are set locally also makes them much more difficult to collect.
Raising standards for police recruits might make recruiting more difficult without pay increases, but in the long run it would help ensure policing is worthy of America's democratic promise. For example: National studies have documented that the single best predictor of how many civil complaints a police department receives is neither the race of its officers nor the size of its community policing budget, but rather the number of officers with a four-year college degree (independent from the course). If it sounds far-fetched to require police officers to have a four-year degree, consider that since 2020 England and Wales have required their police recruits to have at least a three-year degree.
Better recruitment means even better officers when coupled with better training. Compared to comparable countries, most American police departments are characterized by how little they train their officers: on average, half the hours as officers in Canada, England and Australia – and a fraction of what officers in Germany and Finland receive. And what the training departments offer hardly fits today's police work. Although three out of four officers retire without ever shooting a suspect, all officers receive, on average, three times as much training in the use of their service weapons as they do in de-escalating high-risk encounters, according to the Bureau of Justice Statistics.
Achieving uniform standards is difficult in the decentralized US police system. But an often-forgotten piece of police history suggests what could be possible with national standards.
A generation ago, a spate of lawsuits forced police chiefs to rewrite gun codes. And 1978 when the Supreme Court Monell v Department of Social Services Specified cities could be held financially liable for violations by individual employees, police across the country noted. Policies changed, officers were fined internally, and as Peter Moskos has documented, police shootings decreased in cities across the country — including Memphis. The financial bite of litigation worked much like a national police policy.
More recently, former President Barack Obama's Justice Department combated police abuse by negotiating consent writs with 25 departments marred by patterns of violations — a practice ended by the Trump administration. The Memphis Police Department in 2020 partially liberated itself from a decades-old consent order imposed on it for spying on civil rights organizations.
Changing the way we recruit and manage the American police force may seem utopian, but public opinion is changing. A recent poll conducted by the ABC New-Washington Post found that white, black and Hispanic Americans increasingly doubt that police officers are properly trained to avoid using unnecessary force.
Of course, better recruitment, training and management are not panaceas. Policing is a human activity subject to human error and frailty. But higher standards for the police can bring us closer to a just society.
Fritz Umbach is Associate Professor of History at the John Jay College of Criminal Justice (City University of New York); his forthcoming third book, Modern New York in 50 Crimes, exploring the city's history through crime since 1965. He advises the New York City government on gun violence and its costs. Robert W. Snyder, Manhattan Borough Historian and Professor Emeritus of American Studies and Journalism at Rutgers University, is the author of Crossing Broadway: Washington Heights and the Promise of New York and co-author of All Nations Under Heaven: Immigrants, Migrants, and the Making of New York. He is currently editing an oral history of the Covid pandemic in New York City.
The views expressed in this article are the authors' own.
https://www.newsweek.com/national-policing-standards-are-needed-stop-wandering-cops-opinion-1779356 National policing standards are needed to stop 'wandering police officers'