NBC reporter Yamiche Alcindor faces backlash for anti-Republican biased comments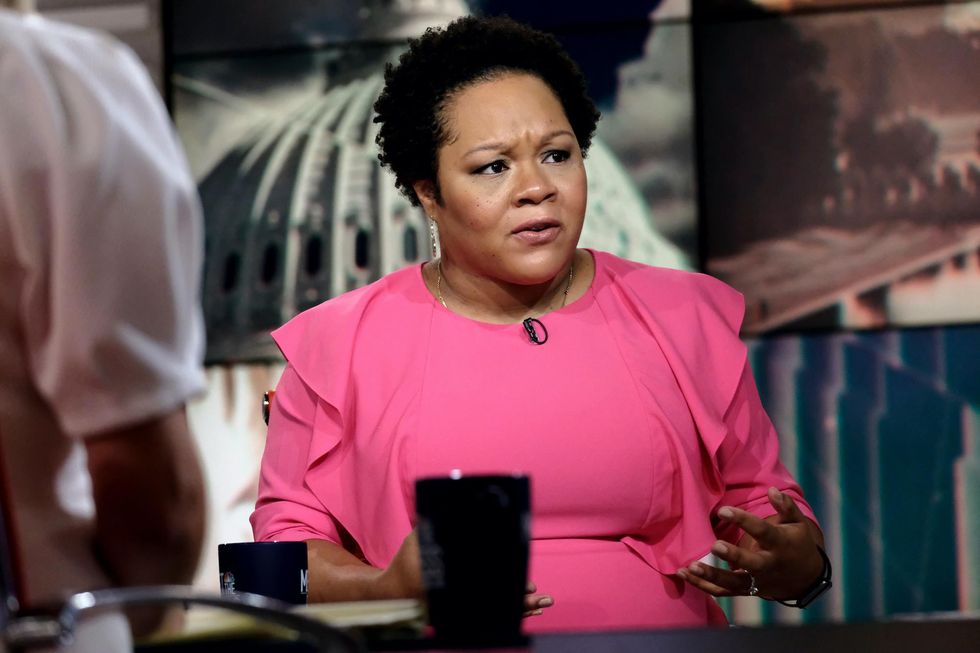 NBC News White House correspondent Yamiche Alcindor was met with angry mockery after making a brazenly biased anti-Republican comment.
Alcindor, who used to work for PBS, did that Remarks as a guest on Nicolle Wallace's MSNBC show "Deadline White House" on Monday.
"They absolutely attacked because of a lie, but I would also say that there is racism in there too," said Alcindor.
"And the racism is a lie," she added.
"The vote, right!" interjected Wallace.
"Right, right, it's like the lie, and racism is a lie, is that these black people don't deserve access to citizenship the way other Americans do, that they haven't worked for it, and they kind of understand the weight of American democracy." not and so we have to make decisions for them," Alcindor continued.
"I think those two things are so intertwined in this country that I think we often talk about the political side of it, but the racial side of it, in the fact that [Rep.] Jim Clyburn (DS.C.) says in a country where we saw George Floyd die it will be two years this week before we have seen that man murdered, in the same country we still argue about whether or we don't want to teach our children and students whether or not racism has continued to permeate all these different structures," she explained.
"If we know graphically, if we know statistically, that's just a fact," Alcindor asserted.
Many on social media took offense at her dishonest and one-sided portrayal of the voting rights issue.
"What an insanely dishonest person. We already know that their claims about the GA electoral law were false based on current turnout and registration, but then using those falsehoods to smear political opponents as racist is unfortunate. PBS and NBC News should be ashamed." read a critic.
"We don't think so. What an asshole." called Writer Nathan Wurtzel.
"I challenge you to find a real person who actually says that. You can not." called another critic.
Many pointed out that contrary to claims of voter suppression in Georgia, turnout was too early broken records with a nearly 200% increase from the 2020 primary. Georgia Secretary of State Brad Raffensperger, a Republican, praised the results.
Here is the video of Alcindor's comments:
https://www.theblaze.com/news/yamiche-alcindor-voting-suppression-gop NBC reporter Yamiche Alcindor faces backlash for anti-Republican biased comments