Netanyahu denounces Hamas' brutality and promises that Israel will win the war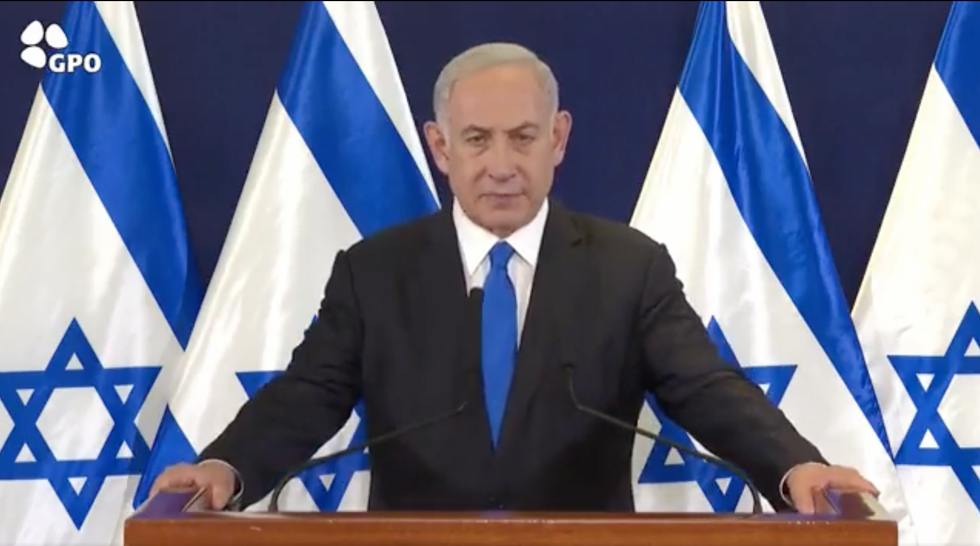 Israeli Prime Minister Benjamin Netanyahu has sentenced Hamas' brutal attacks against Israel called the attack "a mistake of historic proportions."
"Israel is at war. We didn't want this war. It was forced upon us in the most brutal and cruel way. But even though Israel did not start this war, Israel will end it. The Jewish people were once stateless." "The Jewish people were once defenseless. Not anymore," said the Prime Minister.
"Hamas will understand that by attacking us it has made a mistake of historic proportions. "We will demand a price that they and Israel's other enemies will remember for decades to come," Netanyahu said.
Netanyahu, who has indicated that Hamas hostilities have increased included the killing of children and the elderly, has also found that women, children and Holocaust survivors have been abducted.
"Hamas terrorists bound, burned and executed children. They are savages," he said.
Netanyahu thanked President Joe Biden "for his full support."
"In the fight against Hamas, Israel is not just fighting for its own people. It fights for every country that stands against barbarism," he said.
The Israeli Prime Minister declared that Israel would be victorious and that this victory would mean a victory for the entire civilized world.
Some Americans were killed in the deadly attacks, according to a report opinion by President Joe Biden. The statement also suggests that Americans may also be among Hamas' hostage takers.
"Sadly, we now know that at least 11 American citizens were among those killed – many of whom found a second home in Israel," Biden said in the statement. "While we are still working on confirmation, we believe it is likely that American citizens are among those held by Hamas."
Do you like Blaze News? Bypass the censorship, sign up for our newsletter and get stories like this delivered straight to your inbox. Login here!