Netflix is ​​stepping up 'freedom of speech' as ​​trans activists vow to keep fighting
Netflix CEO Ted Sarandos stepped up "free speech" as the company continues to face criticism from LGBTQ activists for content deemed offensive to the transgender community.
The company has been criticized since last fall by LGBTQ advocates who took issue with jokes in comedian Dave Chappelle's special. Those concerns were reignited this month after a new show by comedian Ricky Gervais also featured slurs against the transgender community, putting Netflix once again at the center of the discourse on balancing free speech and respecting the rights of marginalized groups.
Sarandos defended Netflix against the backlash in an interview with New York Times Columnist Maureen Dowd, which was published on Saturday, explained that he believes comedians can only learn what content is offensive by "crossing the line every now and then".
"I think it's very important to American culture in general to have free speech," he said.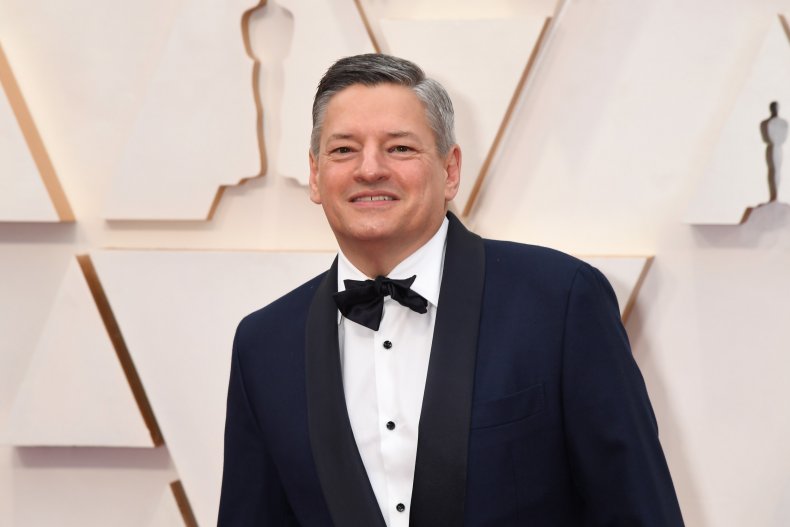 He defended the content, saying the company produces content for "a lot of different people who have different opinions and different tastes and different styles" and that "not everything will be for everyone".
Last October, transgender Netflix employees staged a company-wide protest against Chappelle's Special, accusing the company of "releasing content that harms the trans community and consistently failing to create content that represents and promotes trans content." ".
However, the company's superiors have consolidated support around Chappelle. In an internal memo earlier this month, the company pointed out that if employees can't work on the "breadth" of their content, "Netflix may not be the best place for you."
"As employees, we support the principle that Netflix offers story diversity, while some titles may conflict with our own personal values," said the memo, first reported by diversityread.
Sarandos told Dowd his decision to back Chappelle "wasn't difficult."
"It was an opportunity to take someone, like Dave's case, who by any measure is the comedian of our generation, easily the most popular comedian on Netflix," he said. "Nobody would say that what they do isn't thoughtful or clever. You just don't agree with him."
His recent comments drew some criticism on social media, where transgender rights advocates continued to push for changes in the way the company deals with objectionable content.
"I'm sure if it were @netflix CEO Ted Sarandos' kids being bullied, attacked or murdered by transphobes he would change his mind about allowing Netflix content to support bigotry in the blink of an eye," the sociologist tweeted dr DaSanne Stokes.
"For people in the background, freedom of expression is NOT the right thing for a platform. If Gervais & Chappelle want to shout their transphobic bigotry into the void, fine. Also, fuck Netflix. Constantly supporting transphobes is a hell of a hill to die on. And you die," wrote YouTuber Jessie Earl.
Sarandos has previously defended Netflix's controversial content. In October, he said The Hollywood Reporter that He believes that "the inclusion of the special on Netflix is ​​compatible with our comedy offering, it's compatible with Dave Chappelle's brand of comedy, and this … is one of those instances where there's something on Netflix that you don't like." becomes."
news week reached out to Netflix for comment.
https://www.newsweek.com/netflix-doubles-down-free-speech-trans-activists-vow-fight-1711221 Netflix is ​​stepping up 'freedom of speech' as ​​trans activists vow to keep fighting