New detail in the Bryan Kohberger case gives the defense room for doubt
A potential hole in Bryan Kohberger's defense team could be linked to his alleged movement, which is detailed in the Moscow, Idaho police affidavit.
Kohberger, 28, was arrested in Pennsylvania on Dec. 30, and the Moscow Police Department released a probable cause affidavit that was used in the arrest. Kohberger was charged with four counts of first-degree murder and one count of burglary in the fatal stabbings of University of Idaho students Kaylee Goncalves, 21, Madison Mogen, 21, Ethan Chapin, 20, and Xana Kernodle, 20.
The affidavit states that at 2:42 a.m. on November 13, the day of the murders, Kohberger's cell phone number pinged a cell tower near his home at 1630 Northeast Valley Road. At 2:44 a.m., Kohberger could be seen on surveillance footage from Washington State University "Heading north on southeast Nevada Street at northeast Stadium Way."
However, news week drove from Kohberger's apartment to the street listed in the affidavit, and the drive took just over seven minutes. Other possible routes shown on Google Maps have estimated times of seven to eight minutes. Kohberger has not entered a plea for the murders, and his former attorney Jason LaBar previously said that the Ph.D. The student was "eager to be exonerated".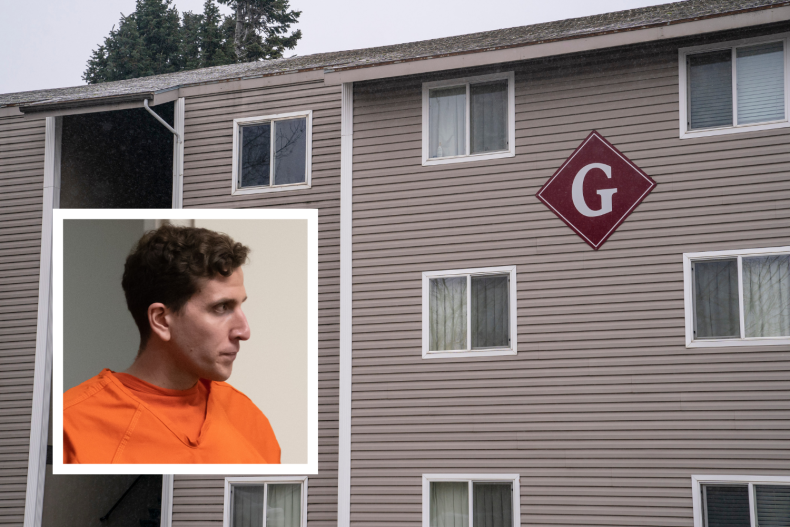 When speaking to news week On Tuesday, former FBI agent Jennifer Coffinaffer said the time difference between the two trips could be related to problems with the cell tower serving Kohberger's home and the surveillance cameras used.
She said cell tower pings were "within range, usually about three-quarters of a mile or so."
"With video surveillance, there's a margin for error because we don't know if the time was accurate," Coffinaffer said news week.
She went on to explain that the timing of Kohberger's alleged movements could be used by his defense team at trial.
"Defense will have a field day with ping information as well as CCTV because there will be disparities [in] Time frame … both the defense and the prosecution will have experts in this area," Coffinaffer said. "There will be a battle of experts on this point, and the jury will have to decide whether they believe the prosecution's point of view or the defense's point of view."
Coffinaffer also said an expert on the defense team could examine cell tower pings and determine that much more distant phones could be using the same tower.
Neama Rahmani, former federal prosecutor and president of West Coast Trial Lawyers, also spoke news week about how the time differences given in the affidavit may be used by Kohberger's defense.
"If there is any argument that the cellular network service is inaccurate, that will be good for the defense," Rahmani said news week. "I'm sure they'll have an expert who isn't necessarily junk science, but is nowhere near as accurate as the state makes it out to be."
Like Coffinaffer, Rahmani said the trial will likely be a "battle of the experts," adding that "that's what you want as defense counsel, you want to bring some doubt into the jury's deliberations."
"If you doubt the data provided and the analysis is inaccurate, that's really all you need. You don't need actual innocence, you just need reasonable doubt," he said.
Cellular data can be more reliable for tracking movement compared to surveillance footage, Rahmani said, as he said the exact time on the cameras can vary.
On the other hand, Thomas O'Connor, senior adviser to Soufan Group and retired FBI agent, narrated news week that security cameras could be off by a few minutes, but said that if authorities mentioned it in the affidavit, they likely determined the timing was possible.
news week previously reached out to Kohberger's Idaho public defender, Anne Taylor, for comment.
https://www.newsweek.com/new-detail-bryan-kohberger-case-gives-defense-room-fuel-doubt-1774517 New detail in the Bryan Kohberger case gives the defense room for doubt