New director explores James Gunn's enduring influence on the series
Summary
Kirsten Lepore reflects on the deep respect and collaboration with James Gunn to portray Groot in a way that stays true to his vision.
Despite Gunn's departure, his influence and confidence in the team remain, allowing for a seamless transition and continuity of essence within the team i am groot season two.
Fans can look forward to a compelling new narrative while staying true to the character's cherished roots, as the release of Season 2 marks a new milestone in the MCU's rich narrative odyssey.
Kirsten Lepore, the pioneer behind it i am groot Season two gives a glimpse into the weaving of storytelling in the post-James Gunn era MCU. In the ever-evolving fabric of the Marvel Cinematic Universe, transition seems to be the only constant. As we stand on the cusp of a new chapter, where the old characters journey under new leadership, the spotlight turns to the revered tree-like creature, Groot.
James Gunn, whose craftsmanship breathed life into it Protector of the Galaxy series, has retired, leaving a rich legacy. His directing finesse was last witnessed in May and marked the crowning glory Guardians of the Galaxy Vol 3.
With that, Gunn ended his remarkable journey at Marvel Studios, where he had deeply nurtured characters, served as the helm of directorship, and overseen monumental projects like… Avengers: Infinity War And Avengers: Endgame as executive producer. His role as custodian of the dialogues and actions that embody that Protector of the Galaxy Characters were at their peak, a time he also starred in the first season of i am groot.
When Gunn takes charge of DC Studios, the characters he has followed on their cinematic journey are in experienced hands. The first in the galaxy of characters to step into a new narrative sunrise is Groot, the beloved Tree Hero, returning in a younger avatar i am groot The second season is scheduled to appear on Disney+ on September 6th.
Kirsten Lepore, who is now at the helm as the series' director, recently spoke candidly about the new phase of the MCU ComicBook.com Interview. Though Gunn does not reprise his role as executive producer, his philosophical and narrative influence on the characters seems to linger, a testament to the deep respect and collaboration that marked their previous engagements.
RELATED: I Am Groot: When Does the Disney+ Series Take Place in the MCU Timeline?
Season 2 of I Am Groot will continue to bear James Gunn's influence on the GOTG universe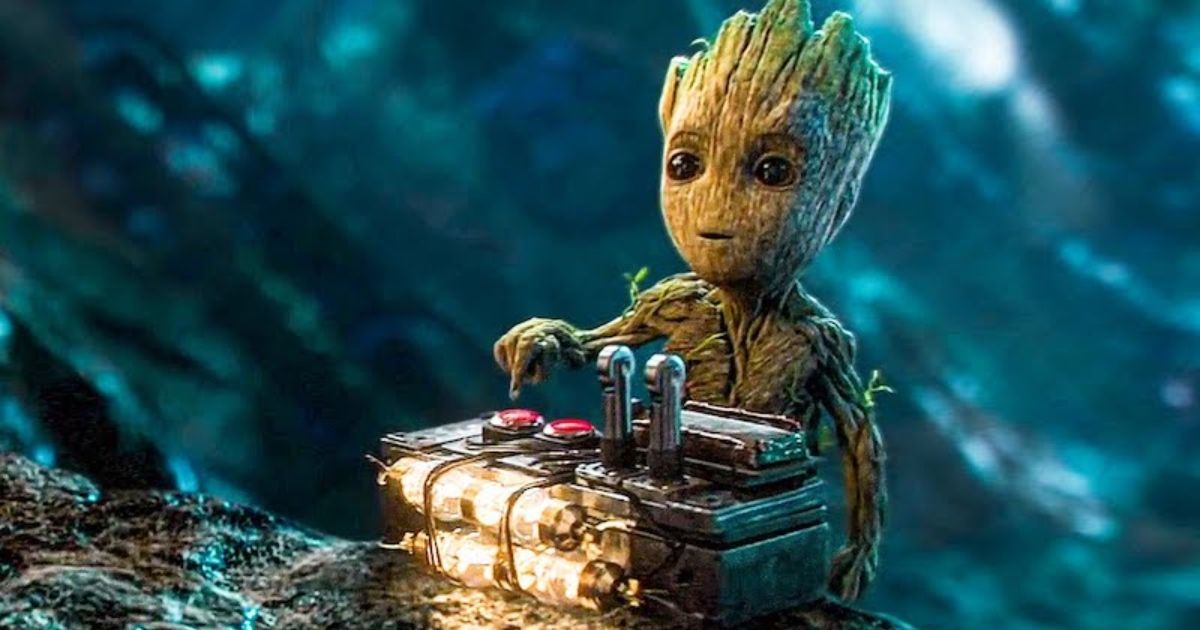 Lepore recalled having fundamental conversations with Gunn in the early stages of season one, in which they delved deeply into understanding the complex yet innocent character of Groot.
"I had a chat with him right at the start of season one… just to make sure we were on the same page," Lepore recalls, emphasizing the desire to portray Groot in a way that fits Gunn's vision. These interactions were not only educational, but sparked a flame of inspiration as Gunn described Groot as a "bad baby," a concept that guided Lepore's creative process through both seasons.
As he reflects on the changing tides, Lepore recognizes the trust and confidence Gunn has placed in the team to find a path that stays true to Groot's evolving story.
"I think he had a lot of trust and confidence in us, especially after Season 1. I took that as a recognition and I was like, 'Okay, we've got our groove, we're doing our thing, James has his fingers crossed.' "I think we're ready for Season 2," she remarked. This sentiment suggests a seamless transition, one in which Gunn's "fingerprint and DNA" remain anchored in the narrative weave, promoting a continuity of essence amidst change.
As fans prepare for the premiere of i am groot In season two, anticipation buzzes with the promise of a journey that stays true to cherished roots while branching out into compelling new narratives, an intricate dance of creation sustained by mutual respect and a shared love for a character that transcends won hearts across galaxies. This Wednesday promises not just an entertainment feat, but a harmonious symphony of intertwined legacies that will mark a new milestone in the MCU's rich narrative odyssey.