New poll shows growing concern among Americans about political violence, but few want the country to be divided between partisan lines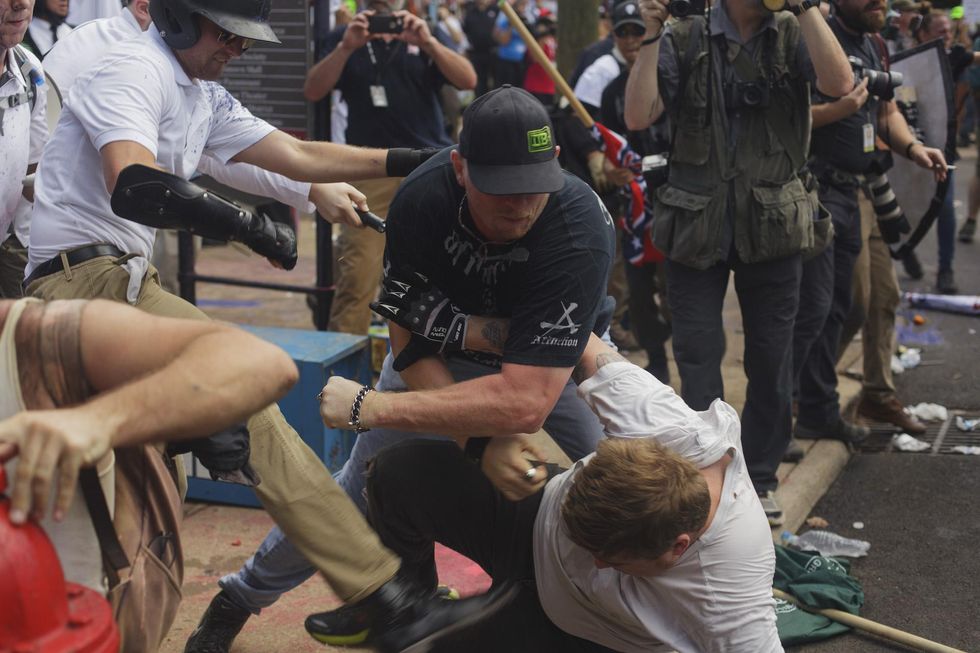 A new poll found growing numbers of Americans are concerned about political violence, but only a small minority said they wanted the country divided into two partisan nations.
The CBS News/YouGov poll found that 64% of respondents believe that political violence will increase. That grew from 57% who said the same thing in December 2021 and 51% who said the same thing in January 2021.
That insight fits the theme of President Joe Biden's recent speeches, in which he angers Republicans who support former President Donald Trump. Critics have accused Biden of using divisive and extremist rhetoric against his political opponents while claiming to be working towards political harmony.
"MAGA Forces are determined to take this country backwards — backwards to an America where there is no right to choose, no right to privacy, no right to contraception, no right to marry who you love," claimed Biden in the speech.
The poll also found that a majority – 54% – believed the US would be less of a democracy for the next generation. Only 27% said it would stay the same as it is now, while another 19% said it would be more of a democracy.
Both parties were almost equally divided on whether they viewed the other political party as an enemy or as a political opposition. 49% of Republicans viewed Democrats as enemies and 47% of Democrats viewed Republicans as enemies.
Although the poll revealed major concerns about the political divide, there appeared to be very little support for dividing the country into red and blue states.
Less than a quarter of those surveyed, 24%, said they were in favor or strongly in favor of partitioning the land among partisan lines, while 76% said they were either somewhat or strongly opposed to partitioning the land.
The CBS News/YouGov poll had an error rate of 2.5%.
Here is more about the results of the survey:
https://www.youtube.com/watch?v=YmNUEBOoA_I
CBS News poll: More than half of Americans believe political violence will increase

www.youtube.com

https://www.theblaze.com/news/poll-political-violence-enemies-split New poll shows growing concern among Americans about political violence, but few want the country to be divided between partisan lines