New study finds electric vehicles still emit massive amounts of climate-damaging emissions — from tires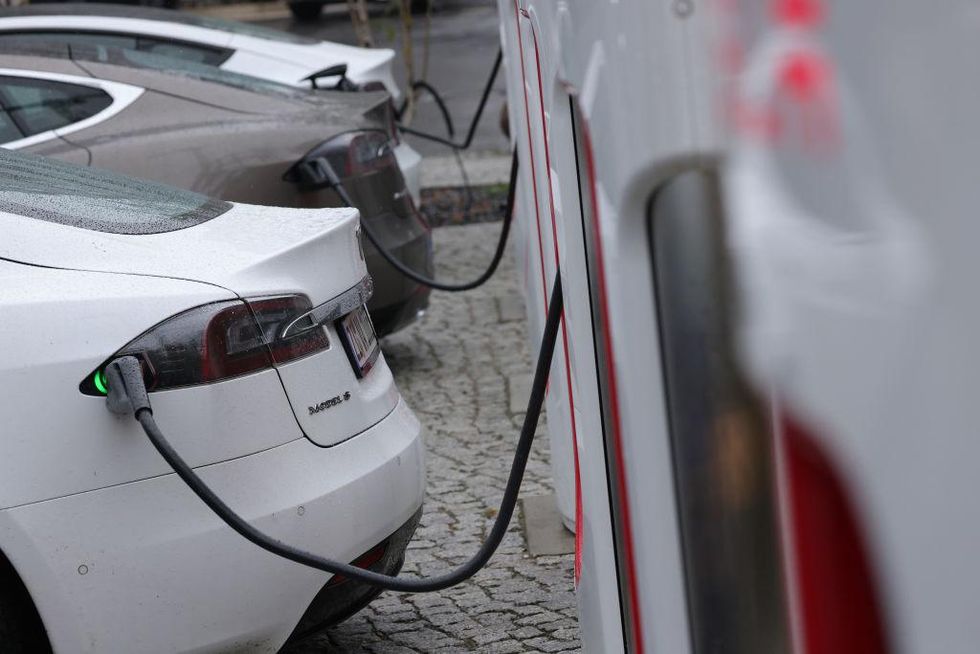 A new study is garnering widespread online attention by highlighting the surprising ways in which electric vehicles still pump out vast amounts of climate-damaging pollutants into the environment — and in many cases at much higher rates than petrol-powered cars.
The study, recently published by Emissions Analyticsa UK-based emissions testing company, found that under normal driving conditions, particulate emissions from tires are 1,850 times higher than those from a tailpipe of a gas-powered car.
The US Environmental Protection Agency defines fine dust as "solid particles and liquid droplets found in the air" that are "so small that they can be inhaled and cause serious health problems". Some are small enough to penetrate deep into the lungs and even enter the bloodstream.
The particulate matter emitted by tires also pollutes the natural environment, as larger particles cover the ground while smaller particles float in the air. In fact, "particulate matter is also the leading cause of reduced visibility (haze) in parts of the United States, including many of our prized national parks and wilderness areas," notes the EPA.
The disclosure raises a particular problem for electric vehicles, which typically weigh significantly more than their petrol-powered counterparts thanks to the heavy battery packs that allow longer trips. The more a car weighs, the more pressure it puts on its tires, resulting in more tire emissions.
"Half a tonne of battery weight can result in tire emissions nearly 400 times higher than real-world tailpipe emissions, all else being equal," Emissions Analytics claimed.
And the trend is going in the wrong direction as far as tire emissions are concerned. EVs are becoming heavier due to consumer demand for longer travel times between charges. Conversely, tailpipe emissions have fallen in gas-powered vehicles as newer cars have become more efficient.
Researchers noted: "An important difference between tire and tailpipe particulate emissions is that most of the former go straight to the ground and water, while most of the latter remain suspended in the air for a period of time and therefore have a negative impact on the environment." affect air quality. "
However, the study found that 11% of tire particulate emissions were small enough to become airborne. So, a significant amount of tire emissions still cause air pollution, putting a hole in the "zero emissions" claim touted by EV manufacturers and green energy advocates.
reaction to the new study, Green Car Reports recognized that "as new cars become more efficient and electric vehicles make up a larger share of the fleet, the environmental impact of tire emissions must be addressed."
The EV outlet further noted that in addition to particles, another study from last year found tires were a major contributor Microplastic pollutionalso.
(H/D: Western Journal)
https://www.theblaze.com/news/electric-vehicles-tire-emissions-study New study finds electric vehicles still emit massive amounts of climate-damaging emissions — from tires