New York bans new gas-powered cars, only electric vehicles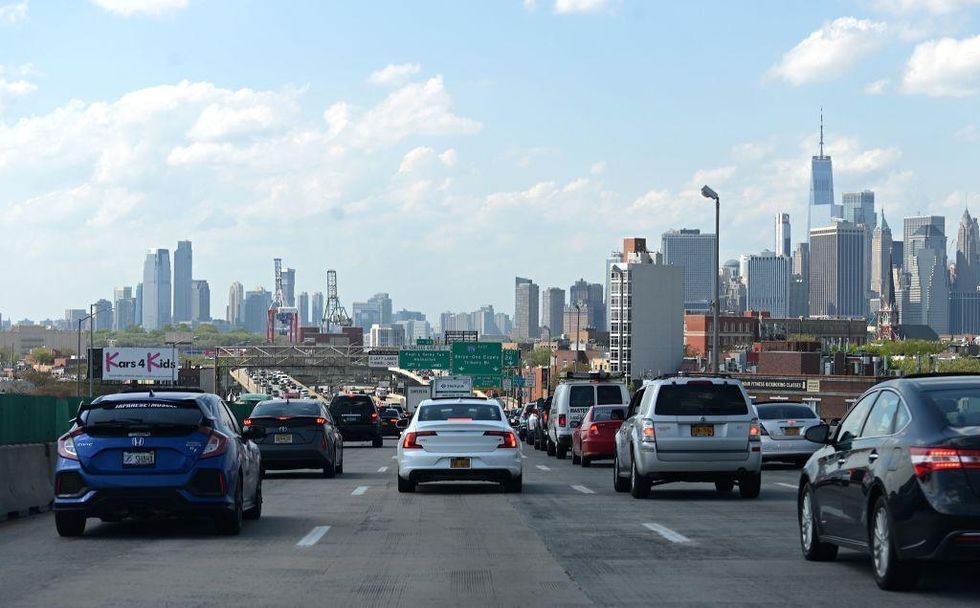 New York plans to ban the sale of all new gas-powered cars and trucks by 2035. New York Gov. Kathy Hochul is following California's example of electrifying all new car sales.
On Thursday, Holchul announced that she will aggressively push the state to require every new car to be an electric vehicle by 2035.
Holchul will direct the state Department of Environmental Conservation to "enact major regulatory actions requiring all new passenger vehicles, pickup trucks and SUVs sold in New York State to be zero emissions by 2035."
"New York is a national climate leader and economic powerhouse, and we're using our strength to drive innovation and adoption of zero-emission vehicles at scale," said Holchul said. "With sustained state and federal investment, our actions are incentivizing New Yorkers, local governments and businesses to make the transition to electric vehicles. We are driving New York's transition to clean transportation, and today's announcement will benefit our climate and the health of our communities for generations to come."
Holchul wants to ensure that "New York's communities benefit from historic federal climate change investments."
New York officials believe the shift to electric cars will help the state "meet its climate target of reducing greenhouse gases by 85% by 2050."
Holchul's statement emphasized that reducing air pollution is critical because it is widespread, "particularly in underprivileged communities."
"Additionally, reducing emissions will bring significant air quality benefits to many of New York's disadvantaged communities, which are primarily populated by low-income Black, Indigenous and people of color and often border transit routes with heavy vehicular traffic," the statement said. "The regulation will help address disproportionate risks and health and environmental pressures affecting these communities."
Last September, Holchul announced that it has set itself the "goal" of phasing out new gas-powered cars in favor of electric vehicles by 2035.
The statement noted that California's Advanced Clean Cars II ordinance allowed New York to proceed with its own ban on gas-powered vehicles.
In August, California's Air Resources Board voted to ban the sale of new gas-powered vehicles by 2035. This followed California Gov. Gavin Newsom's 2020 directive to ban the sale of gas-powered cars.
At the time, Newsom cited climate change as the main reason for the switch.
"This is the most impactful step our state can take in the fight against climate change," Newsom said. "For too many decades we have allowed cars to pollute the air our children and families breathe. Californians shouldn't have to worry if our cars are giving our kids asthma. Our cars shouldn't make wildfires worse – and cause more days full of smoky air. Cars shouldn't melt glaciers or cause sea levels to rise, threatening our precious beaches and coastlines."
However, Californians were told not to charge electric vehicles during an August heatwave.
Experts also warn that California's power grid "currently doesn't have the capacity to add millions of battery electric or even fuel cell electric vehicles today."
Only over 16% of new car sales in California were electric in 2022.
In August, the average cost of a new electric vehicle was more than $66,000.
President Joe Biden has called for 50% of all new car sales to be electric or hybrid by 2030.
Below is New York Gov. Kathy Holchul's full video announcement of the EV transition.

Gov. Hochul is driving New York's clean transit transition

www.youtube.com

https://www.theblaze.com/news/new-york-ban-gas-powered-cars-electric-vehicles New York bans new gas-powered cars, only electric vehicles