New York is ordering schools to stop using team mascots based on Native American imagery or risk losing state funding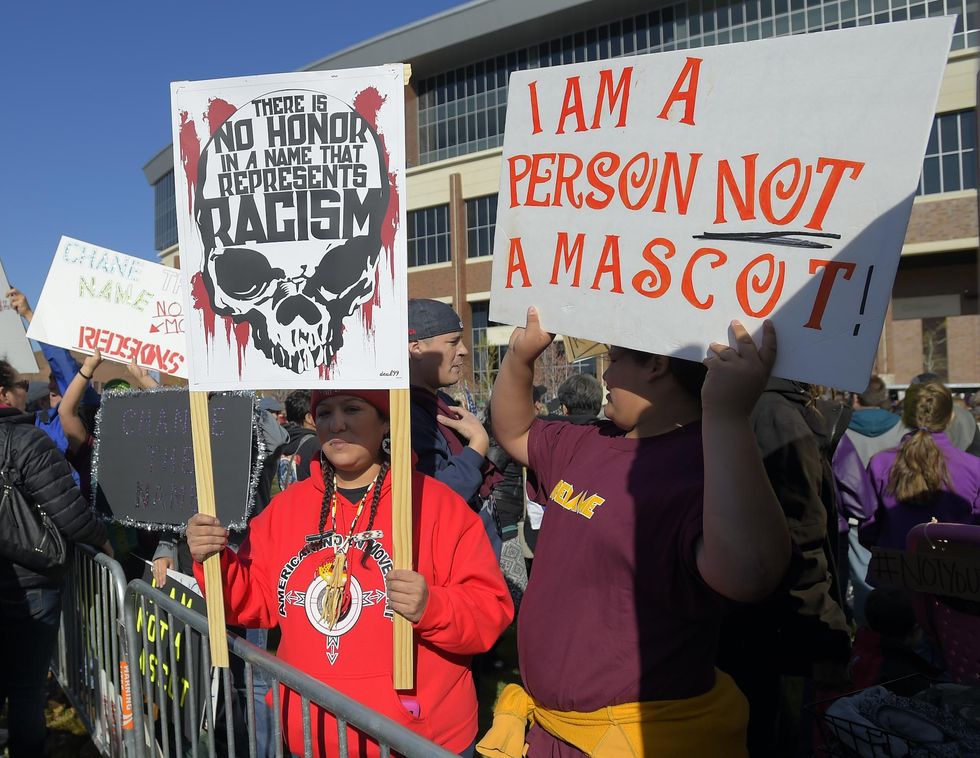 The State Government in New York ordered all schools to stop using team names and mascots based on Native American imagery or risk losing state funding.
The order follows a court ruling against the Cambridge Central School District in a lawsuit to retain the mascot, logo and team name of the Indians team.
The New York State Department of Education on Thursday sent a letter to schools threatening to fine them if they continue to use mascots, team names and logos with Native American images.
"Therefore, the court's decision states that public school districts are prohibited from using Native American mascots," Senior Deputy Commissioner James Baldwin wrote in the letter Americans Are No Longer Tensable.
Cambridge School Board member Dillon Honyoust, who also has Native American heritage, said deleting the name "Native American" also ended the ability to teach students.
"If you talk about removing all the images and taking away potential learning opportunities, educational opportunities for our children, if you remove all of that, you remove the story," Honyoust said to WTEN TV. "So the main thing I would say is that it's education. We have to enlighten, not eradicate."
Among those who disagree is John Kane, a Cambridge graduate and a person of Mohawk descent.
"The problem is that we are living, breathing and existing human beings," he told WTEN in 2021.
"So our imagery is dehumanized in that way, no matter what anybody wants to talk about in terms of honor and respect, it's not, it doesn't," he added.
About 60 schools in New York are currently using the banned names and must choose to stop using them and comply or risk losing state funding.
There is a loophole: a school can circumvent the order if it has received express approval from a recognized Native American tribe for its mascot, team name and logo.
Here's more about the New York ban:


New York orders schools to replace Native American mascots

www.youtube.com

https://www.theblaze.com/news/ny-bans-native-american-sports New York is ordering schools to stop using team mascots based on Native American imagery or risk losing state funding