NFL star faced looming charges – until prosecutor changed her mind: 'We need additional investigation'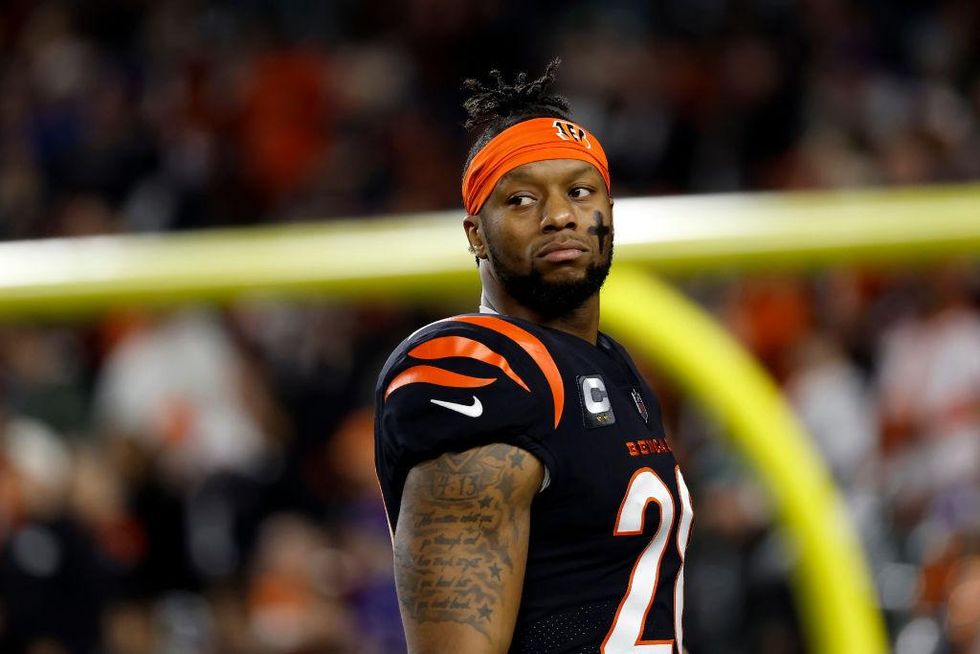 Police initially claimed Mixon and a woman were in downtown Cincinnati on January 21 when he suddenly pulled out a gun and pointed it at the woman's face. While threatening her with the gun, Mixon had also told her, "You should get punched in the face. I should shoot you, the police [can't] Get me," the affidavit specified.
The following day, January 22, the Bengals lost the AFC Championship game 23-20 to the Kansas City Chiefs. In that game, Mixon mustered just 19 yards on eight carries and another 15 yards on three receptions.
The Bengals organization issued a statement on Thursday confirming news of the pending charges against Mixon: "The club is aware that misdemeanor charges have been filed against Joe Mixon. The club is investigating the situation and will not comment further at this time."
However, in the hours after the warrant was issued, prosecutors in the case apparently changed their minds. On Friday, an unnamed prosecutor read a prepared statement to Hamilton County Municipal Court Presiding Judge Curt Kissinger, saying, "We are seeking dismissal because we need additional investigations before proceeding with this case."
The statement added that prosecutors made the decision to drop the charges only after police first spoke to the alleged victim. "She understands the need to dismiss this case and the possibility that we may refile this at a later date," the statement continued. "She still wishes to pursue this charge if we decide to refil it."
Kissinger accepted the motion and the charges against Mixon were officially dismissed. However, Mixon's agent, Peter Schaffer, hinted that the damage had already been done. "[P]Police have an obligation, before filing charges, … to do their job," Schaffer said in a statement, "because of the damage that may be done to the person's reputation."
"[Police] should be kept at a higher level," added Schaffer. "Because I'm not playing with people's lives."
Although Mixon is actually innocent until proven guilty, he has a disturbing history of violence against women. In 2014, shortly after arriving on the campus of the University of Oklahoma at Norman as a freshman, Mixon slapped a woman in the face after she allegedly hurled a racial slur. The woman suffered multiple facial fractures as a result.
Mixon pleaded guilty negligent assault in connection with the incident and was serving a year of probation, doing 100 hours of community service and attending a counseling center. The incident caused Mixon's NFL draft stock to drop, and he was only selected when the Bengals picked him late in the second round of the 2017 draft.
Like Blaze News? Bypass censorship, sign up for our newsletters and get stories like this straight to your inbox. Login here!
https://www.theblaze.com/news/nfl-star-was-facing-menacing-charge-until-prosecutor-changed-her-mind-we-need-additional-investigation NFL star faced looming charges – until prosecutor changed her mind: 'We need additional investigation'