Ninth horse dies in less than a month at Churchill Downs
Nine horses have died on the famous Churchill Downs since April 27.
Swanson Lake, a horse trained by Mike McCarthy, suffered an inoperable leg injury after finishing fourth in her race at Louisville Circuit.
The horse was dragged off the track before doctors decided to euthanize it.
From April 27 to the Kentucky Derby on May 6, seven horses died from injuries or a collapse at the track. Two of those horses died in the derby elimination, and another, Wild on Ice, was scheduled to compete in the race, which Mage won.
FOR MORE SPORTS COVERAGE, CLICK HERE AT FOXNEWS.COM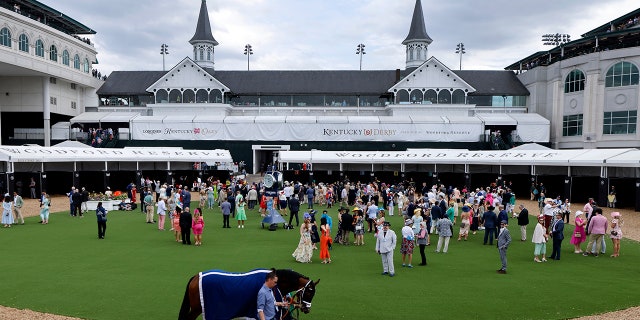 Coach Bob Baffert returned from his two-year ban on Saturday – he had been banned from the sport after a positive drug test at original 2021 Derby winner Medina Spirit. The horse was disqualified from the race and died in December.
On his return, one of his horses died during the undercard in the Preakness Stakes.
Havnameltdown suffered an 'inoperable left anterior fetlock' Injury at Pimlicoand the doctors decided to euthanize the horse.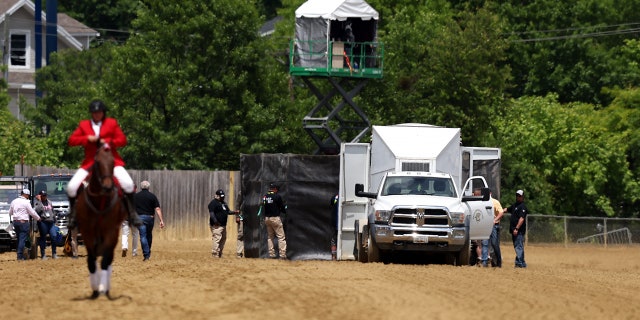 NATIONAL TREASURE TRAINED BY BOB BAFFERT WINS 148th PREAKNESS Stakes
Baffert's day has been a real rollercoaster as he is the coach of National Treasure which won the Preakness Stakes on Saturday. It was Baffert's 17th Triple Crown win and eighth at Preakness.
Trainer Saffie Joseph Jr was suspended indefinitely from Churchill Downs during Derby week after two of his horses collapsed on the course and died. His Derby start, Lord Miles, was also dropped by Kentucky race officials.
Todd Pletcher was also suspended after a positive drug test with Forte, the favorite for the morning derby, who sustained an injury just hours before the race.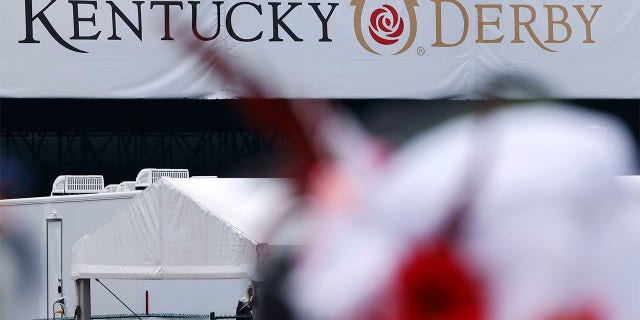 CLICK HERE TO GET THE FOX NEWS APP
PETA previously labeled Churchill Downs a "killing field" and even called for Baffert to be banned before the Preakness.
The Associated Press contributed to this report.