No charges for cop Randy Wetzel who shot unarmed black man Maurice Gordon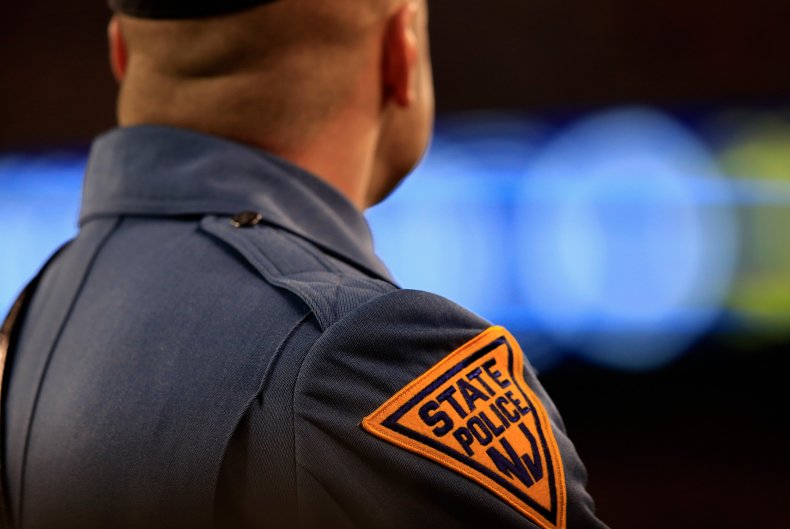 A white New Jersey state police officer who shot and killed an unarmed black man in 2020 will not be prosecuted.
The office of New Jersey Acting Attorney General Matthew Platkin announced Tuesday that a grand jury voted against the indictment of New Jersey State Police Sergeant Randy Wetzel, who killed 28-year-old Maurice Gordon during an encounter on March 23. May 2020 fatally shot Garden State Parkway. Gordon died two days before George Floyd, whose killing by Minneapolis police sparked widespread protests across the country against police brutality and racial injustice.
Platkin's office said Gordon, of Poughkeepsie, New York, was pulled over by Wetzel at about 6:28 a.m. after allegedly driving over 100 miles per hour near exit 50 of the freeway in Bass River, New Jersey. Gordon was not arrested. However, when his car refused to move after speeding, a tow truck was called and he was told to get into Wetzel's vehicle because his car was parked on a "dangerous section of the highway."
When Wetzel exited the driver's seat of his vehicle to give Gordon a face mask, Gordon attempted to exit his seat and climb into the driver's seat, leading to a physical altercation that ended with the soldier firing six shots into Gordon's torso. Wetzel fired pepper spray at Gordon before the shots were fired. He also said that Gordon attempted to gain control of his gun just before the shots were fired, although Gordon's family has denied the claim.
The family also said that Gordon was suffering from "psychiatric problems" at the time of his death, but also noted that he had no criminal record. On the morning he met Wetzel, he had run into the police three more times — once for speeding and twice after he ran out of gas. He told the first cop who stopped him for speeding that he was trying to hit the "end of the video game."
A friend from Gordon's hometown called 911 the day before the shooting to express his concern and alert local authorities to his "panic state." However, his whereabouts were unknown at the time. An investigation later revealed that he had driven from upstate New York to Connecticut before driving to New Jersey.
The investigation was launched in accordance with a 2019 law that requires the attorney general's office to investigate deaths that occur during encounters with police. The incident became nationally known in June 2020 after Platkin's office released multiple videos of Gordon's death.
Platkin's office said Tuesday that "an officer in New Jersey may use deadly force if the officer reasonably believes it is immediately necessary to protect the officer or any other person from imminent danger of death or serious injury."
Wetzel could still be held liable in a federal civil lawsuit filed by Gordon's relatives alleging that the murder was "racially biased," according to NJ.Com. Attorney William Wagstaff told the outlet that the family is "disappointed" and "hurt" by the decision not to file criminal charges and is "taking the time to heal and process this."
"The family definitely never felt that (the case) would be presented to a grand jury in a fair and impartial manner," Wagstaff said.
news week reached out to Platkin's office for comment.
https://www.newsweek.com/no-charges-cop-randy-wetzel-who-shot-unarmed-black-man-maurice-gordon-1707623 No charges for cop Randy Wetzel who shot unarmed black man Maurice Gordon